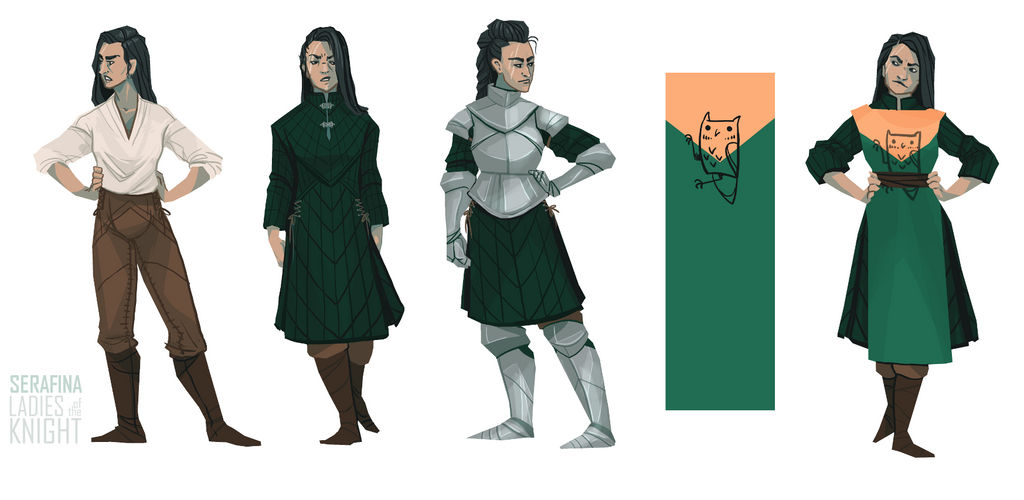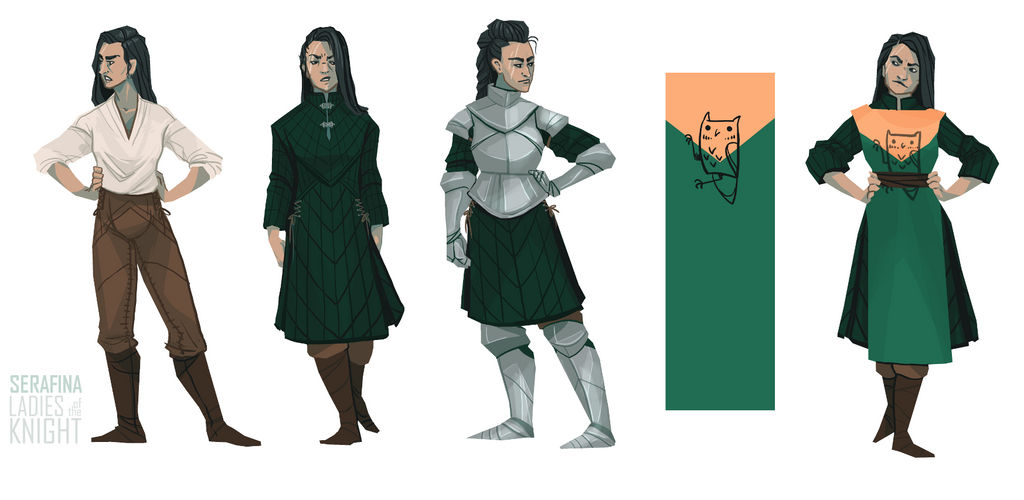 Watch
Serafina Costume Sheet for personal reference.

In most situations she's wearing a surcoat over the top of her clothing (gotta rep that brand!) but I was just figuring out exactly what goes underneath for varying situations.

The first is quite obviously a casual, unarmed, shirt and trousers.

The second is her gambeson, a much underrated armour choice in contemporary fantasy. Some knights wear them much fancier in colour and embroidery, but Fina is a fairly plain sort of lady.

The third is wearing plate armour, at some points she will indeed pair this with chainmail as well as gambeson, but not always. Depends on which sport she's participating in. (Colourful gambeson is more fun than chainmail anyway!)