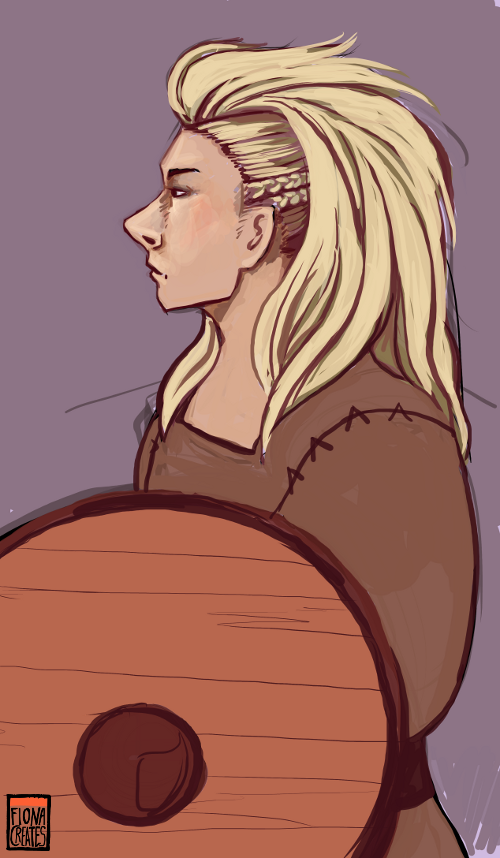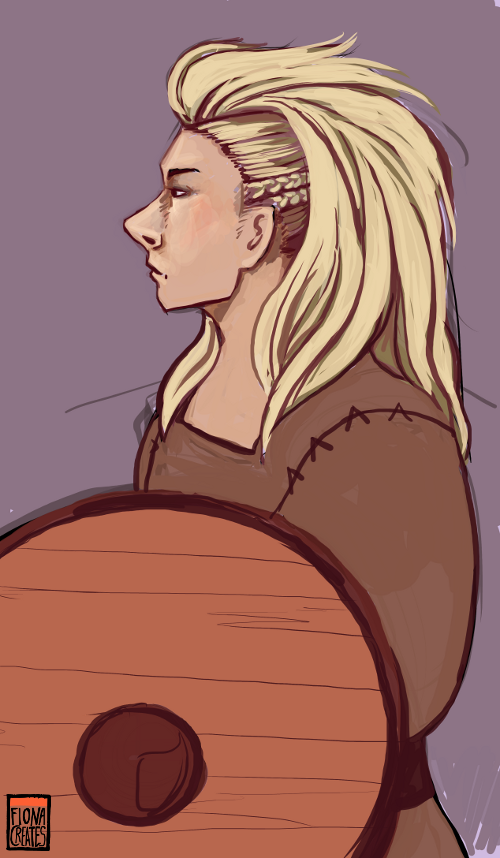 Watch
Late night sketch of the Shieldmaiden Lagertha from Vikings (from memory)

YES, I love this, thats actually pretty dang good for memory, your works brilliant i also really like how some of it sorta has a old fashiond feel even though it's digital really neat
Reply

What I like about this show is that all the female characters look different from each other. Which is why it's easier to draw them from memory. I find women in shows tend to have that straight small nose, round eyes, arched brows, bow lips and round jawline shape leading to some shows until I'm like 5 episodes in I have difficultly distinguishing between different lady characters. But here Lagertha and Siggy and Auslag all have unique face shapes but also in a way "flaws" none are that perfect image hollywood has. (Like the men are all uniquely shaped). I also like that they have different heights and shapes and costumes not always designed to flatter them, just to function.
Reply

yes i agree, i like that aswell, it makes it feel original, all that perfect garbage...its disgusting, its not logical, and i flat out dont like it, i really like it when they take a effort to actually rough things up HOW IT SHOULD BE, i agree completly, makes all the difference in quality
Reply

They're all stunningly beautiful, but identifiable by more than their outfits xD

I loved Siggy in season 2. Her journey was fabulous. Also Auslag was given the room to grow and become more than just a "homewrecker". Lagertha has always been kick ass.
Reply

i dont think so, all those *perfect* people are gross, all that makeup and fake crap making them all look the same making them not natural, its gross
i actually loved the adventures of mr priest, he went from nothing, to a pretty tough dude, and hes expirienced alot, hes educated, hes a bad mofo
Reply

I like it! really dig that hair style
Reply

Yes the people on Vikings have had a lot of fun with the hairstyles on the show, I love it. Lagertha's is actually more complex (at one point she has chainmail braided into her hair, totally not historical but looks awesome!) but since it's a late night doodle I wasn't going ref hunting. I would if I was drawing her seriously.
Reply

Ahahah wow! that sounds really awesome XD chainmail in the braids, that's not something I would have thought to do
Reply

Reply