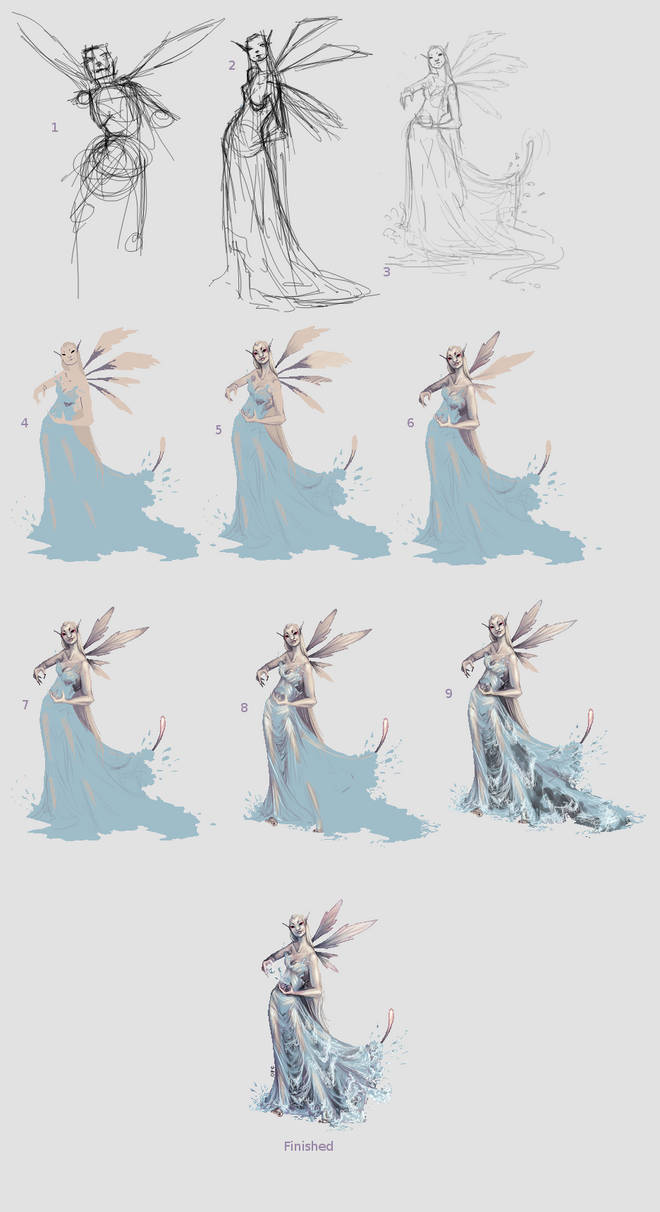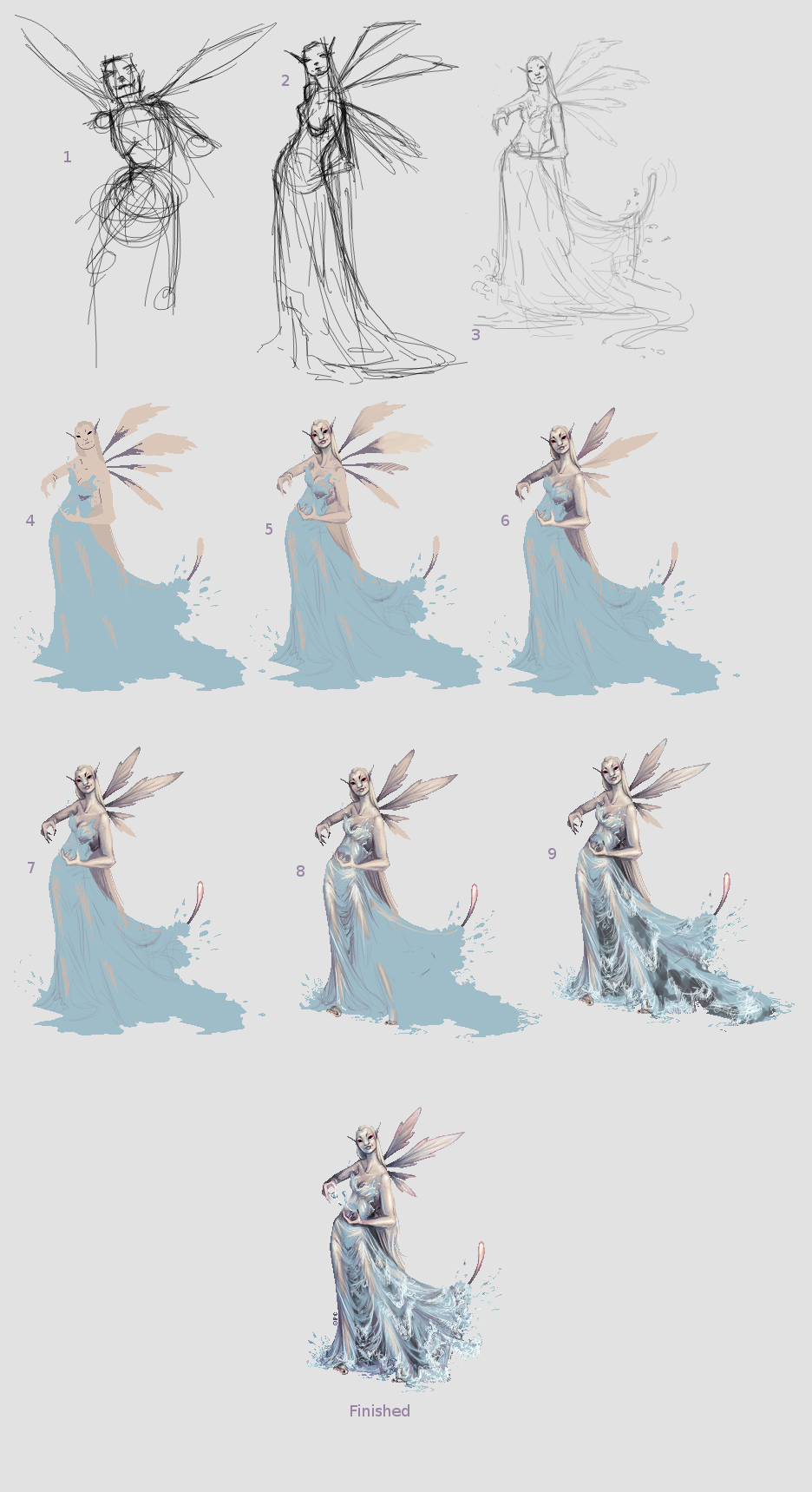 Watch
I streamed my screen while I was working on this doll and I thought I'd use all my WIP Layers to show how it was made.
1. Just working stuff out
2. Getting there
3. Fleshing the idea out
4. Flat colours
5. Whacking in the basic shading, where shadows will go.
6. Fixing the Wings
7. More skin refinement and Wing work
8. I stopped avoiding the dress... XD
9. Adding in some dark colour to work over in light colour to give the water illusion
Finished. Altered dress shape, finished Shading, some colour tweaking.

Reply

Reply

Reply

Great job! The image is very dynamic and colours are wonderful.
Reply

Thanks

Dynamic and Flowing were what I was going for with the water and all

Reply

FFFFFFFFFF WHY on earth did I miss this stream!!??
please tell me you will make another stream in the future, I will get that date on my calendar xD
Reply

It was quite random, I just turned it on and announced it on DA and off we went. So yeah easy to miss. I will probably stream a bit soon, I've got a painting to work on but I may be too lazy XD
Reply

xDD hahaha oh those random streams are the best
seems like I didn't got the journal notice xP

oh! I'll be looking forward to it then (:
Reply

Wow, so awesome!

Reply

Holy fucking shit.
Why you so amazing?
Reply

because I am? And I'm the nutter who made it all in front of a live audience too... XD
Reply

Insanity.
I love retouching live though, it actually makes me work rather than just piss about and getting distracted haha! xD
Reply

exactly. There were points when I was like "hmm I would like a tea" then I was like "no! people are watching you can't just wander off for half an hour!" XD
Reply

I'm going through my backlog of messages.
I have no clue wtf this was in response to, and it's so wonderfully entertaining as a comment on it's own that I'm just not even going to look. <3
Reply

I'm not sure what I was writing about either tbh... ah the not so permenant nature of internet conversation
Reply