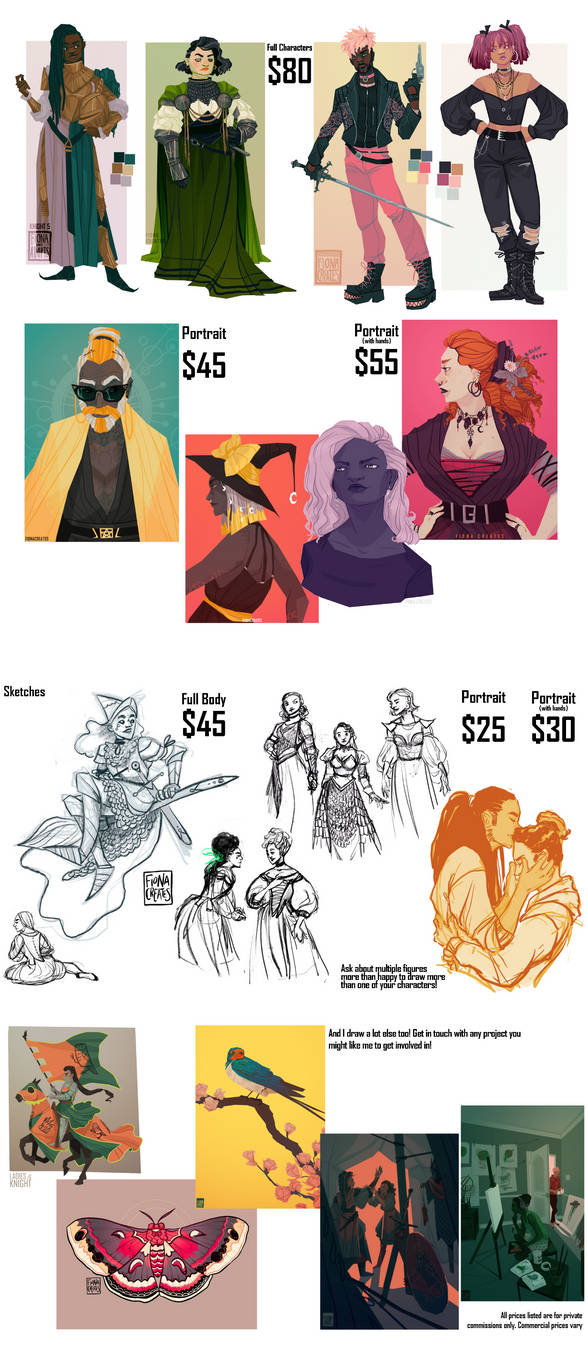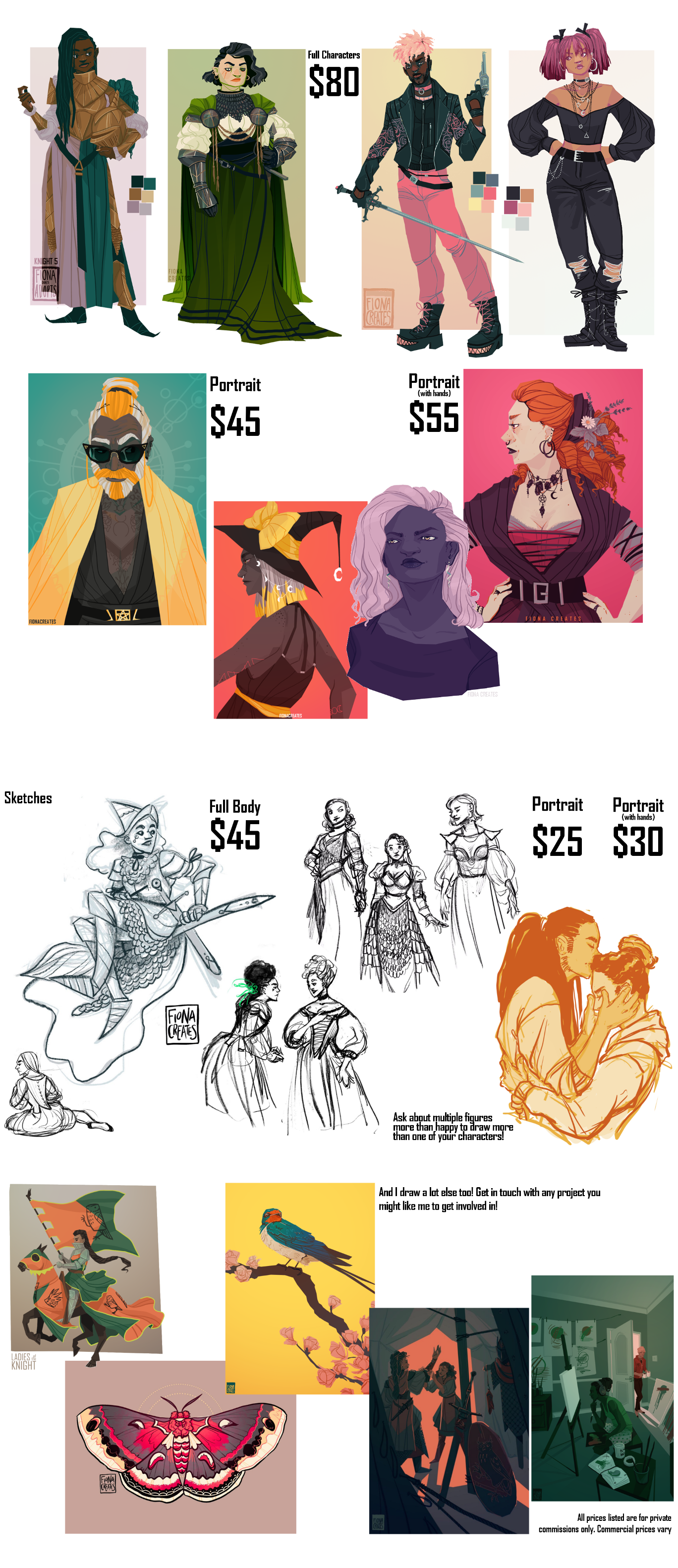 Watch
If you are interested in pre-drawn Adoptables check out my adopts account instead
fionadoesadopts
fionadoesadopts
is also a good place to go have a snoop at my character design skills and consistent work quality level.
The best way to get in contact with me is via email, marchbank.f@googlemail.com but you can note me here too it just will be less swift.


All colour work will be done in flat colours as is how I usually work.

All work is non commercial unless agreed otherwise beforehand (in which case there is usually a contract involved) which means that you cannot use any commissioned images as part of things that you sell without discussing it with me ( i.e. as a novel cover, or in advertisements or inside a book etc) if I have done work for you before and you then wish to use it commercially do get in touch and we can come up with an agreement. I am a professional, making you happy is what you pay me for.

Every piece is drawn at high resolution so that if you wanted to print it out to hang on your wall (as a private print not to sell) then you can do so and get a nice quality print.

If the specific combination of what you want is not on the list, also get in touch. This is just a basic list but I will also draw birds and animals, landscapes, designs, logos, comics, multiple characters etc.

I reserve the right to use any of the commissions in self promotion as I see fit (on business cards and portfolios etc) unless otherwise discussed in private.

Payments via Paypal
If none of that scared you and you still want to grab a commission, note me here on dA or email me via
whatever works best for you.