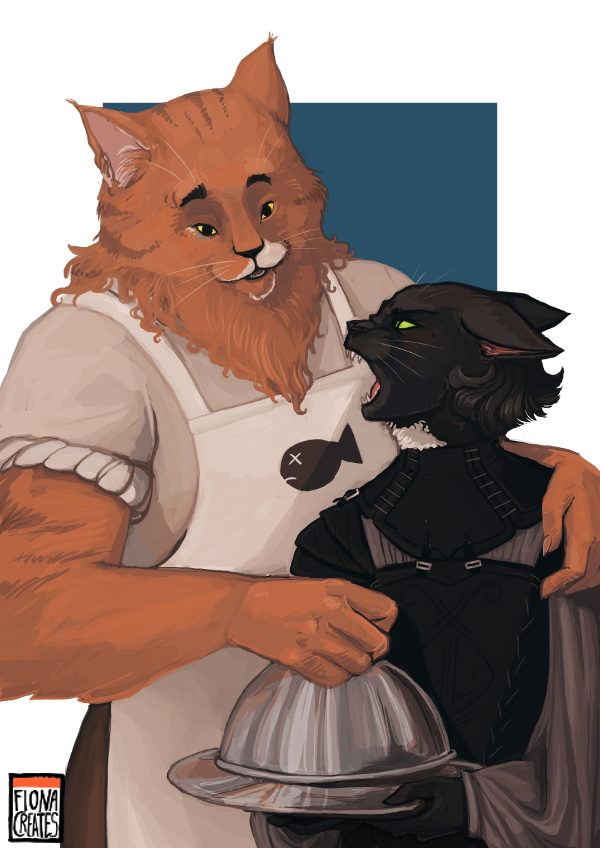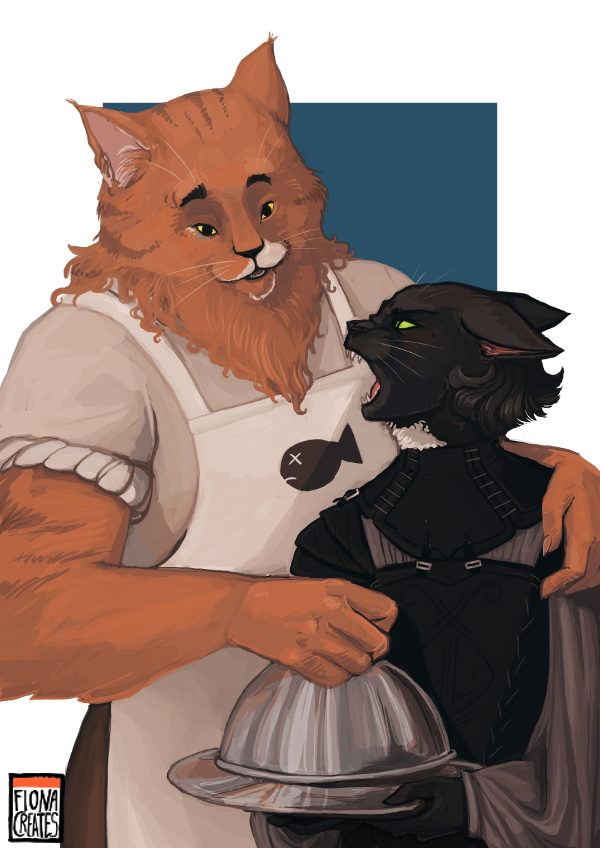 Watch
Saving the hardest til last.... 2 "Kitling" Characters for Steamhawke. It's been a long time since I drew anything cat like, and it's super hard to not make a hissing cat look like it's crying...... I hope I succeed in the hissing!

I was already halfway finished when I decided to completely redraw the black cat's head as well. But this one came out much better.

This is really great! I'm bad at constructive criticism unless going to the tiniest details so I'm just going to say that I agree with Dae on everything. And I can't find anything to critique on, you noticed yourself that the head needed revamp and I think it was the right choice. The hissing looks just like hissing. I don't know. Nothing wrong with this picture, on the contrary, it's my favourite, too

I was actually feeling like drawing something Steamhawke related myself but I don't think I'll be making any now 8D
Just kidding. Well, it did give me an Inferiority complex but not drawing won't help not to get them. Have you had classes in color study or do you just have an eye for matching tones

?
Reply

Thank you very much for your thoughtful comment

You should totally draw something if you want to! Don't be put of by me. I work professionally as an artist (and commissions like this form part of my work.) I have been through art school but my colour classes were only ever introduction to colour, so the colour wheel and stuff like that. I learned the most about colour simply by hoarding artwork I thought had good colour, and working out what colours they used to make it "good" and then how could I use those colours myself. You can learn the most about art, simply by looking at art and "stealing" from it

Reply


This is my desktop image at the moment. I swear our black cat looked at this image and blinked approvingly. There is a double layer to these two kitlings, because they were inspired by our two actual cats. Blazingtail, the red tom, is a giant of a cat, but gentle, with all his strength. He'd love to show Catscratch, the black cat, how great it could be for two cats to just... cuddle up, nothing more. He doesn't understand why she won't team up with him, play, have fun, protect each other. But Catscratch had a tougher live and doesn't rely on anyone but herself.
The black cat hissing is perfect. I know you said it is difficult, but you must have seen our cat hiss, or something, because this is what she looks like when she does. The wrinkled nose, the narowed eyes, I can just about hear her as well. Blazingtail's face has a hint of a lion about him, (which incidentally our cat has too). He's still a cat though, or cat-person, so you balanced it well.
Obviously the colours are awesome. Mind you, I never thought I'd pick two cats whose coats would go so well together. But even the white apron is like our cat's white belly!
... You can tell, I love this one. We're still waiting on the printed version, but imagine this one on the wall next to our own characters, Daenelia and Colton. This is awesome.
Reply

I won't lie, I was given photos of your cats to give me an idea of how to make it work. At one point I tried matching markings but it just didn't work out.
(
fionacreates.tumblr.com/post/8…
<-- the wips are actually on my blog there)
As for the hissing there were at one point about 10 pictures of cats hissing on my canvas to get it right. A challenge but a fun one. I especially loved pulling the orange and the blue tones into the black fur.
I don't know if I mentioned previously but this one gave me the most trouble (as you can see from the blog there was a complete switch up of the black cat's head) but as with many things that give you trouble, the end result is the most rewarding. So it went from being the picture I want to strangle to the one I love the most. XD
Reply