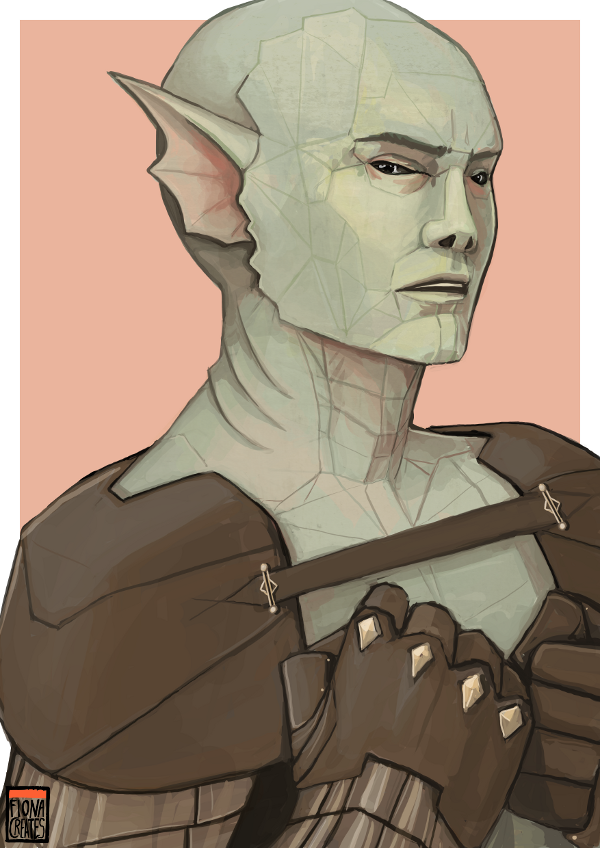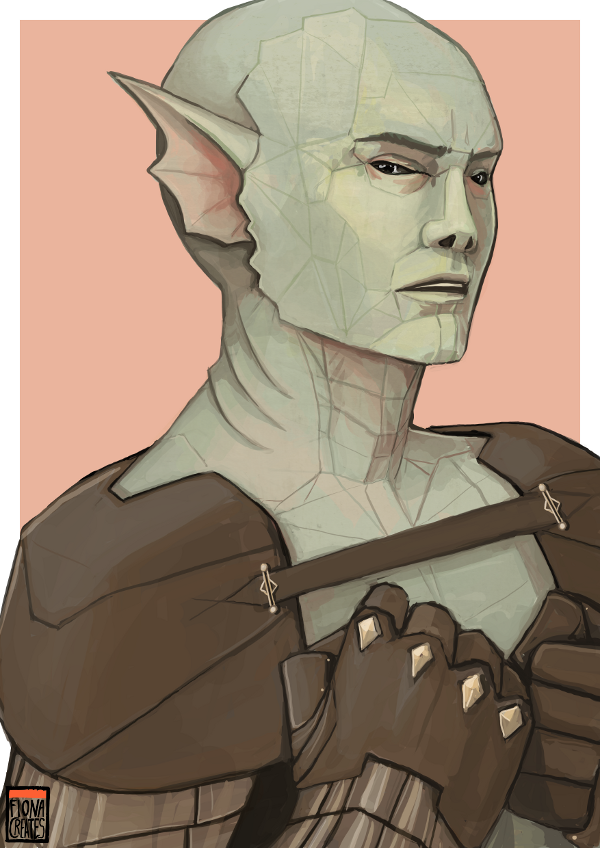 Watch
Herring Finn, from the same batch of Steamhawke commissions. It was fun doing his lizardy skin, not something I usually make. Steamhawke knows how to challenge me!
Commissions
||
Portfolio
||
Blog

Finn! My favourite elphin guy! He's rough, he's tough, he fights for any reason, or none at all. He has two (two!) mechanical arms, which he can put on all by himself, that's how awesome this guy is. And I think it shows in this portrait. He looks grumpy, but there also is a hint of 'don't get to close, don't break down my walls' about it, which gives him, in my eyes anyway, a softer and more vulnerable side that I am going to explore in future stories.
The greatest thing about this portrait, apart from being a complete surprise, is that he is so well portrayed that it will help other writers to get to the core of this NPC.

I love how alien he looks. He's a mix between an alligator and a fish, and that's awesomely done.
Reply

I was given pretty much free artistic license over Herring and the Kitlings designs (so long as they looked good of course). and so there were many pictures of scaled creatures and of lizards looked at in this design. Your Five knows how to give me a challenge. 4 figures, none of them just regular human faces... Challenge Accepted! XD In general you two know how to give me a challenge.

Reply