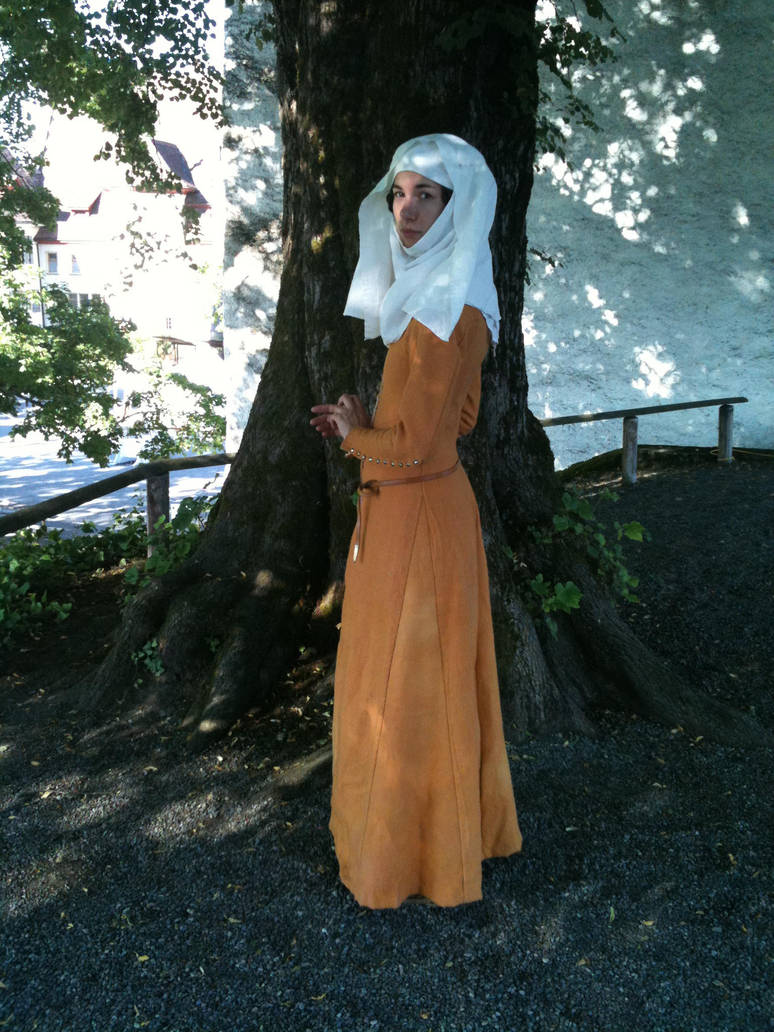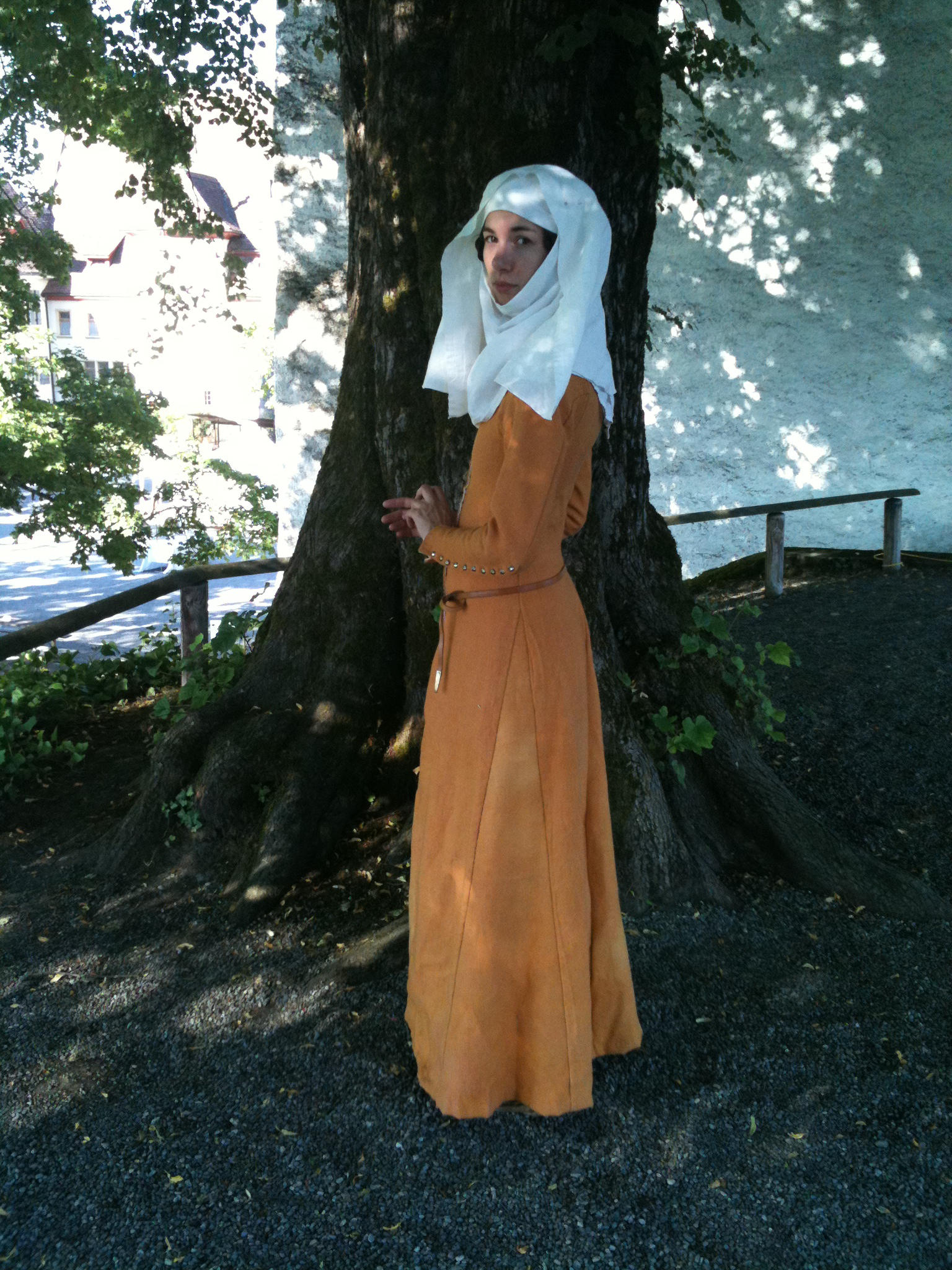 Watch
Once upon a time, a friend bought 2.10m of this beautiful onion dyed diamantina twill - and I fell in love. As he was very sweet, the fabric went to me (after he having decided that it's not enough fabric for his plans) and I set to work.

The dress is unlined, though at hem and neckline there is a small stripe of silk on the inside, the buttons and buttonholes are re-inforced with linnen.

The buttons are small pewterbuttons - I liked them a lot back then, but I think the next dress will have selffabric ones. Though to be honest, the dress was constructed with so little fabric, there was not enough fabric to make them.

If you wonder: The gussets aren't made of a different fabric, but I've had to turn the fabric 90°, and still it is a very small dress - I'd like the hem to be wider, but - it wasn't possible.

And the headdress is very nice too !
Reply

Nice color!
You just have to love those patterns, they make women just look fantastic.
To line the hem you could use a different fabric. I think that could look very nice, plus making the dress a tad longer.

Reply

Thank you

The dress has floor length - I am wearing pattens as the ground was sharp gravel (and after spending 30 hours on these shoes and much muscle ache, I am not walking without pattens. Or - not on wet gravel)
Added hems I only found when looking closer into iconography of the 1440ies onward - and by then this dress would be more than just oldfashioned

The pattern is the old and friendly and fabric saving "straight panels with added gores", the full dress was made of very little fabric.
Reply

Ah, didn't see the pattens there.

Reply

No - the angle is hiding them. They are modelled after the Dordrecht pattens - though in poplar and not alderwood.
Reply

Ah those are nice.

Reply

You know which one then. I'd love to have he Basler Klingental pattens, the issue is that they are very fine, and with me working as a museums educator, they wouldn't last a season.
Reply

That is always the problem with medieval footwear it isn't very sturdy, especially on modern pavements.
Lucky me, I am always working in open air museums. The shoes/pattens last a bit longer in mud.

Reply

Oh yes... that's the problem with many castles what are just not functioning as castles anymore- gravel covered courtyards.. Lenzburg is a prime example for this nonsense.
Yet - now I am looking forward to Chillon - three days of slippery cobblestones (well - not cobbles - Flusswacken in fact)

)
Reply
(1 Reply)

Love the color. I swear I love this time period. The elegant simple look of it all.
Reply