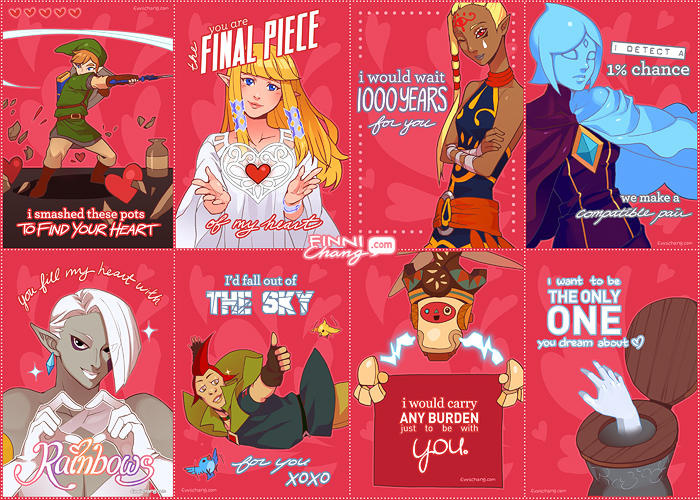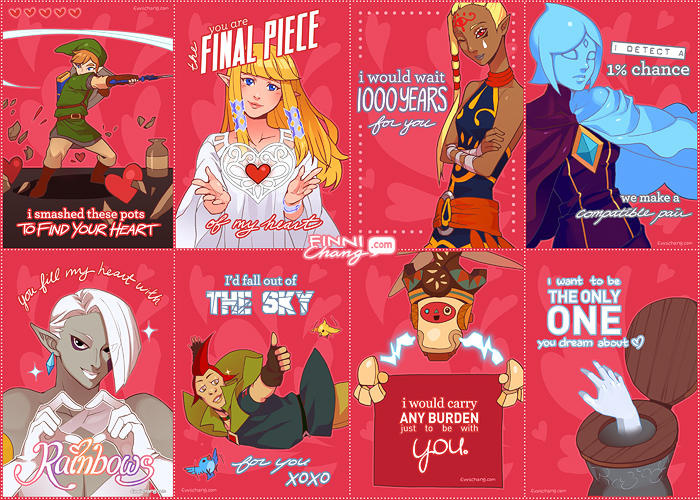 Watch
Free printable Zelda Valentines! -- art by Finni Chang
Original version (.PDF) | Ink-friendly white version (.PDF)
Open the files using any Acrobat .PDF reader, hit print, and enjoy!
This is my first time offering a high quality .PDF printable file of my work so please let's not ruin the experience for me~ Do NOT edit out my watermark/URL or remove credit please, and do NOT RESELL these images for any sort of profit. Thank you!
-----
I know I'm late to the party but Happy Valentines' Day!! I drew these originally last year but I finished them up finally and I'm offering them as free downloads to show my appreciation and love for the fandom and my followers <3
I highly recommend getting the cards printed on a gloss-coated cardstock paper so that they will feel more like real Valentines' cards that you'd pick up in the store.
I'm not asking for anything in return, just to please enjoy this holiday with all the people you love~ may it be romantic, friendship, or family!!
Illustration by Finni Chang | Photoshop CS4