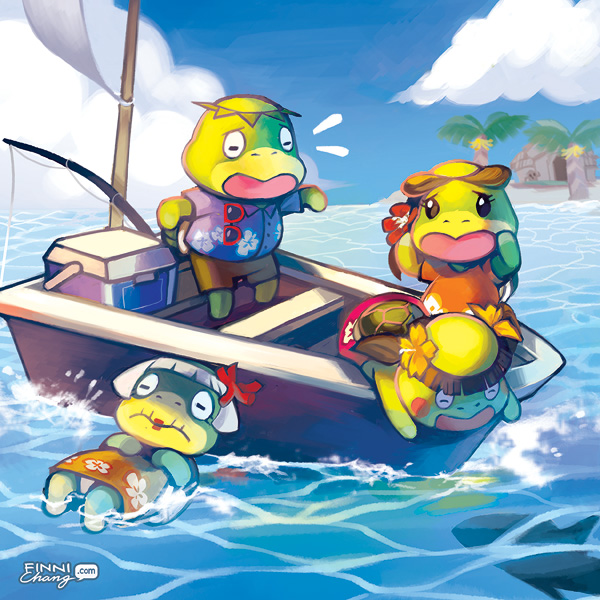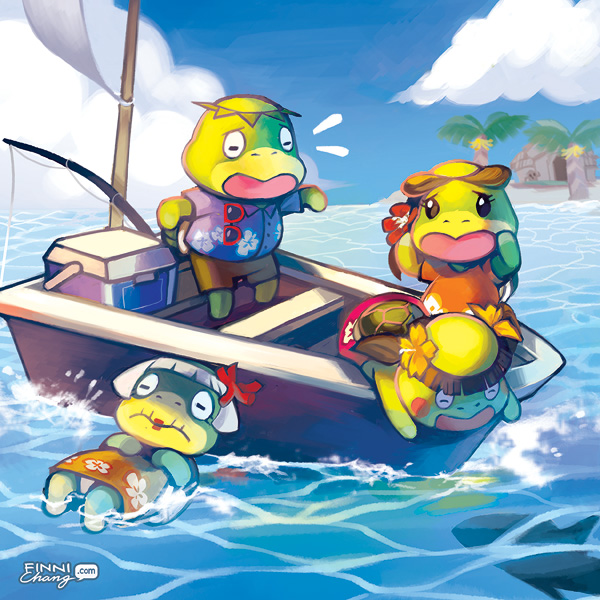 Watch
"Family Vacation" — Art by Finni Chang
Tumblr link: finnichang.tumblr.com/post/673…
My second piece submitted for the Animal Crossing: New Leaf fanbook "Artisan Ordinance"! I totally fell in love with Kapp'n and his songs after he ferried my ass countless times to the island to farm beetles. His whole family is so cute!!!
"Artisan Ordinance" is available for purchase here!
PS- Granny panties. Yes.
Other works: