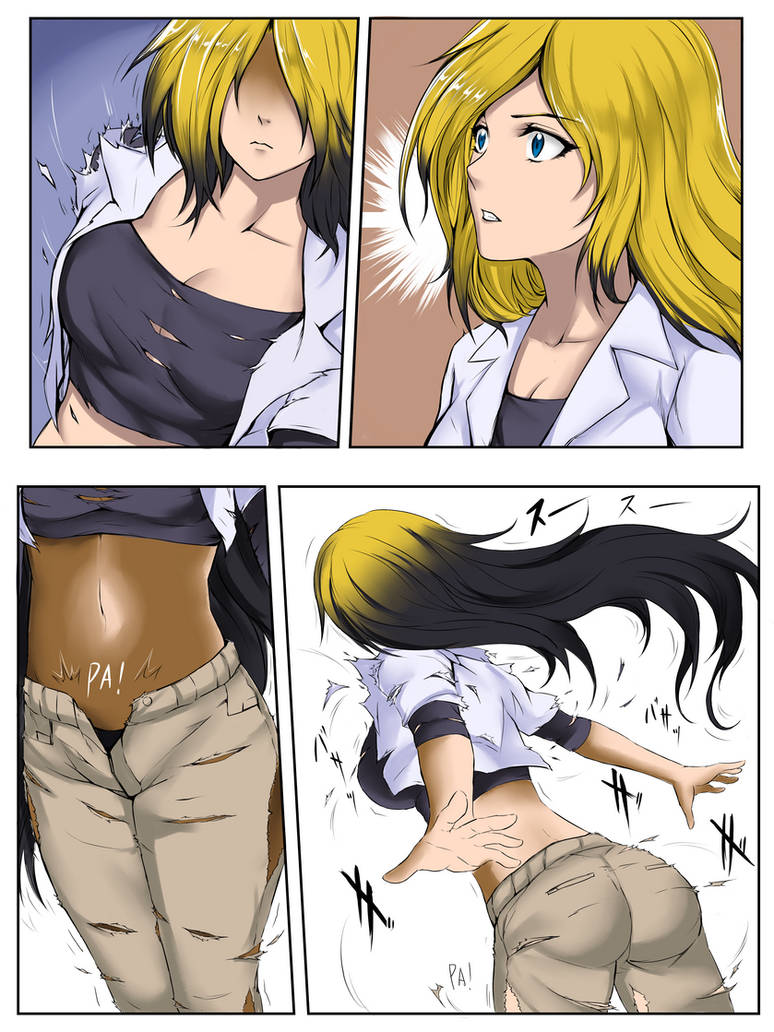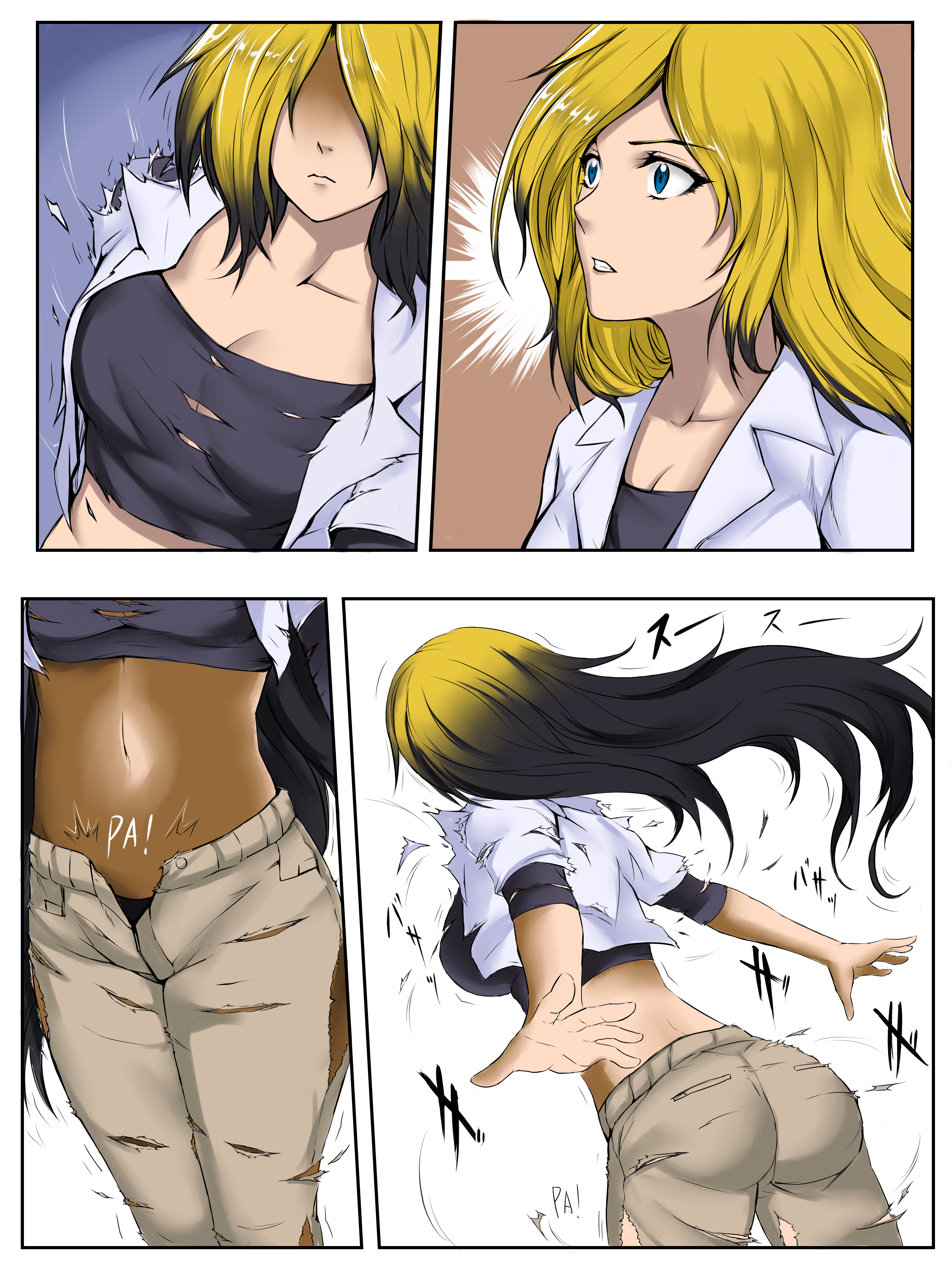 Jackie Valentine to her Allure state. This comic is based on
this story
.
Page 2 (you are here)

Reply

Love her expression in the second panel, and wow, all the angles... damn.
Reply

Great details with this page too. From the starting edges of her hair going from blonde to black at the start. Then seeing the tanning shade slowly take over her skin while the clothing starts to tear away to show the more alluring figure. Great moments in the transition there.
Reply