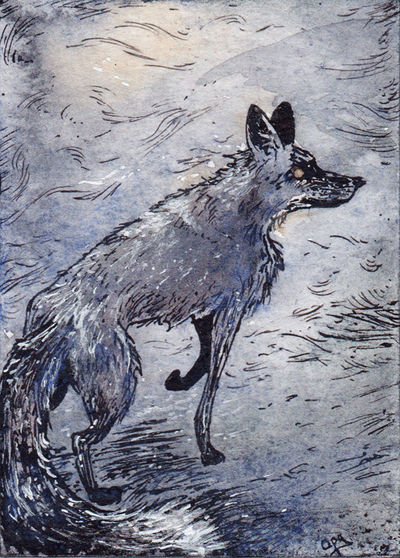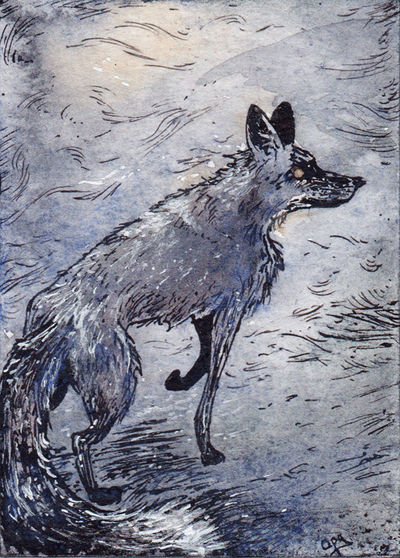 Watch
a silver fox because I was painting them anyway for uni homework and I'm quite fascinated with these

for
kailavmp
if she likes it, who asked for an animal.

___
2,5x3,5"
64x89mm
___
ink and watercolour

Kann sein, dass ich mich wiederhole, aber ganz viel Liebe für deine schlichten Farbschemata und die Tuscheskills!

Reply

What a charming fox- but the expression seems that it has something particular in mind, haha! Also, lovely use of limited palette and line. And the fact that you also painted these for school also connects the card somehow to you as a person- so it has another thing I find very valuable in these cards, thank you!
Reply