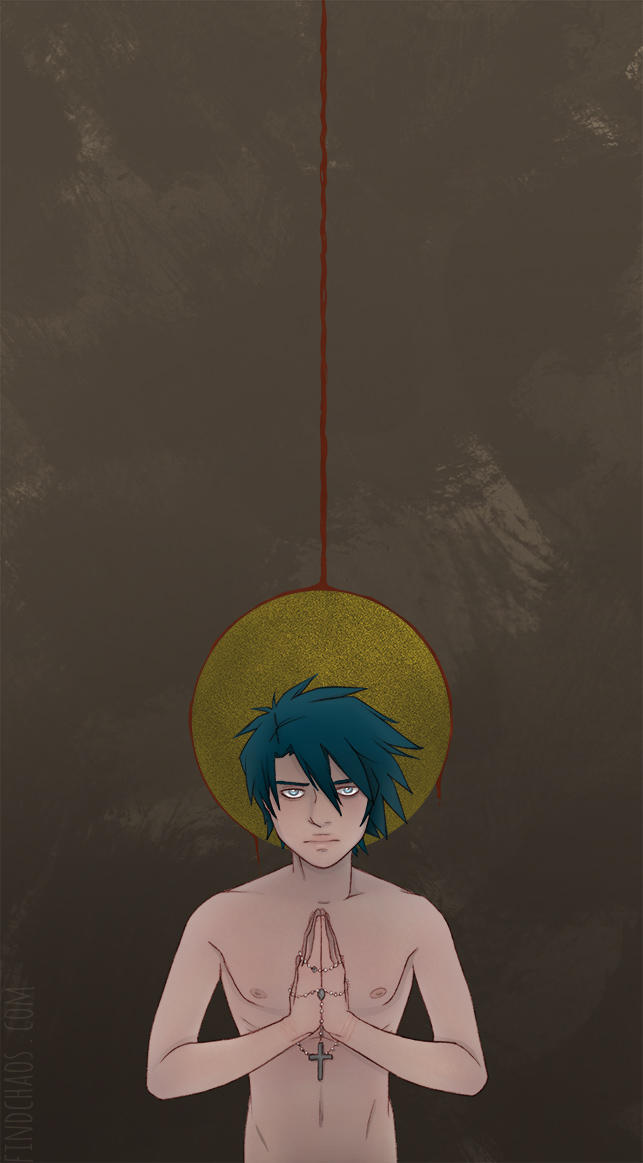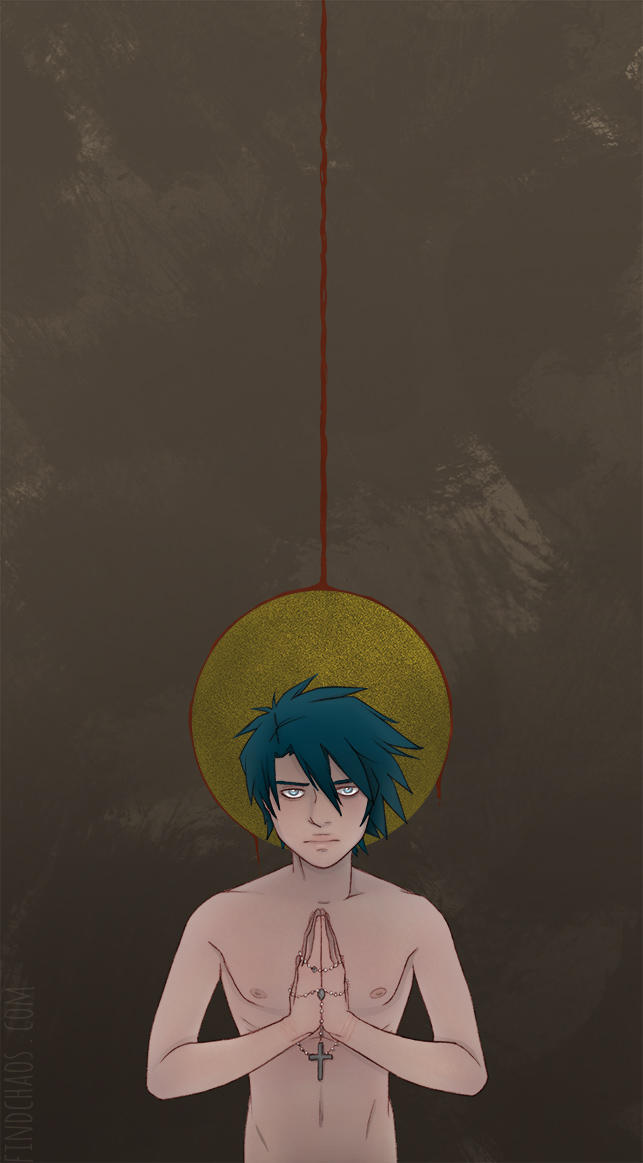 Watch
A slightly different take on a religious icon, colored by my wife.

Arthur somehow looks more....mature here? In the sense that he looks older. It might just be because he doesn't have a crazed look in his eye and isn't being dwarfed by Gaki....
Reply

I agree completely! I think it's part the scale (with no one around him) as you said, and partly the different coloring/serious expression. Haha, manic crazy eyes = youthful. I think magazines should take note!
Reply

Reply

This is true, the religion don't hurt none! And the halo was all my wife's idea, so she thanks you!

As far as his hair goes, he is indeed a natural blonde, but the blue isn't a product of dye. For some inside info that we haven't revealed in the comic yet (but have plans to), it's a side-effect of an experimental medication he takes, hence why even his eyebrows and eyelashes are blue when seen up close. I think he'd prefer the blonde, really!
Reply

Oooooh, I have latched on to some spoilers.

But there'd be something disarming about a widdle blonde Arthur running about biting people's flesh off.
...okay, there's something disarming about him doing that anyway, but still.
Boy werqs the blue.
Reply