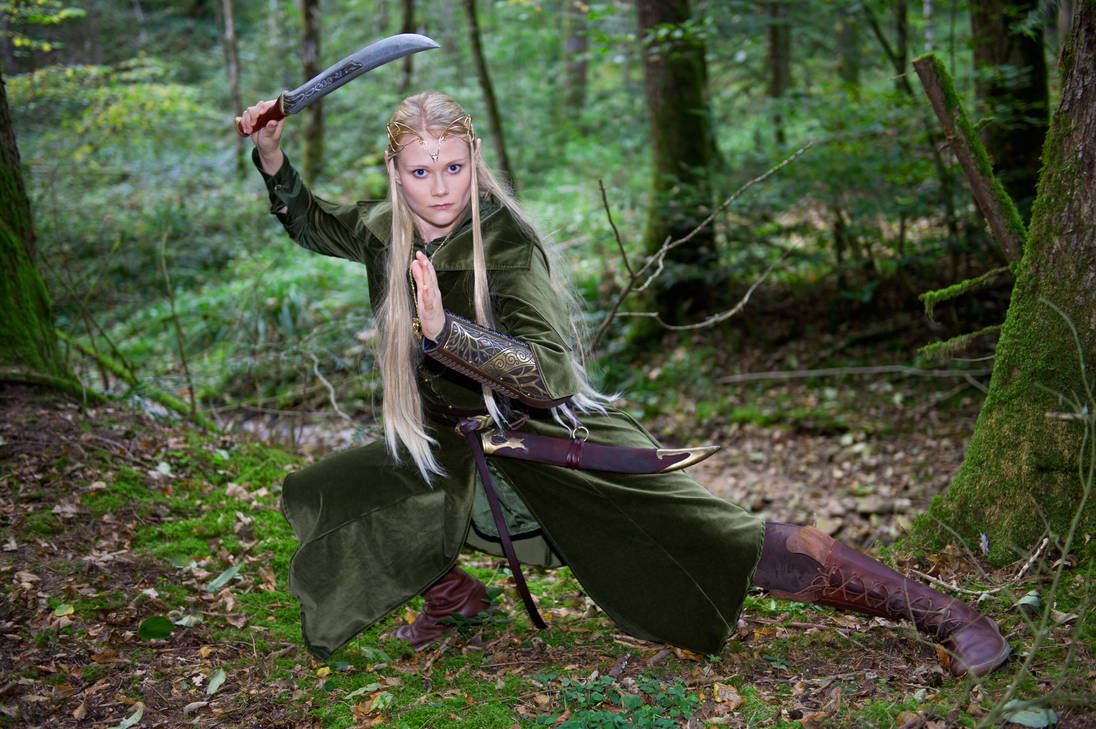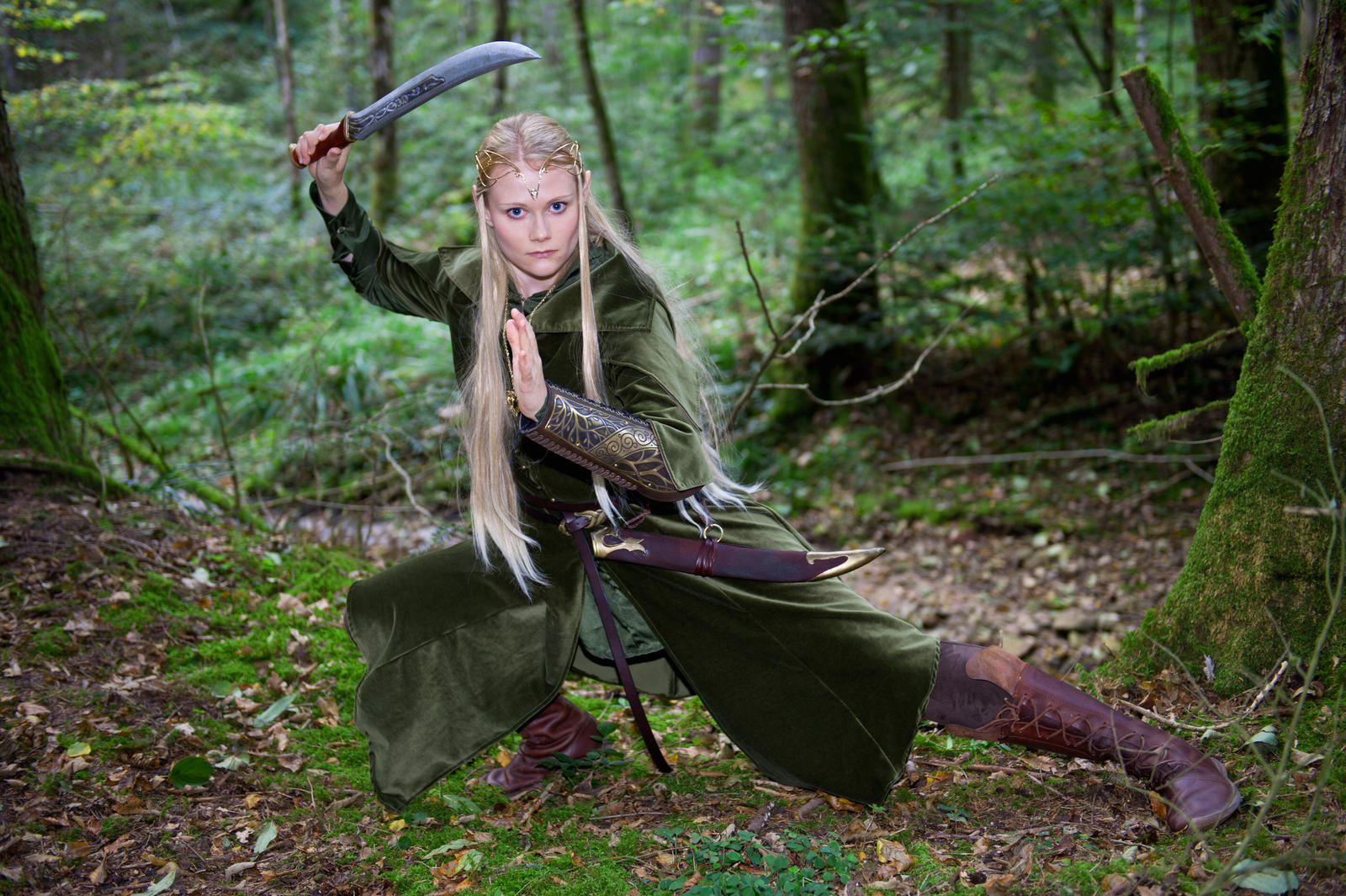 Watch
Photographer: Wirathius Balduin

My elven LARP character, Finarfel.
Costume designed and sown by myself.
Thanks to SanderPropWorXs for the elven Sword!

Reply

Das ist so ein tolles Bild <3
Reply

Gorgeous shot and cosplay!!

Reply

Reply

Oh wow, gorgeous photo! The outfit is smashing, the details of it are eyecatching yet make a greater whole together! Excellent choice of pose and lighting and background too. A Mirkwood elf of the first Trilogy, just to my liking!
Reply

Thank you, thank you! I already blush from your praising, especially as I find your elven character absolutely stunning!
Reply

Mein Lieblingsbild aus dieser Reihe.
Wahrscheinlich, weil am meisten Action drin ist

Reply

Looks fantastic! The detailing is well done and it all fits together superbly. Badass eleven warrior!
Reply

Thank you very much!

My target was to really make the impression of one of the Mirkwood Elves of the movies.
Reply