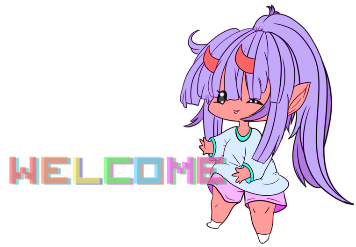 Hey guys, what's up? I don't know how you managed to find my profile, you welcome nonetheless!
I am a 24-year-old anime/manga style illustrator from Ireland. I only started drawing digitally in the summer of 2015, so I'm still fairly new to it, and I still have a lot to learn.
I love Dr Who, Rick and Morty, Adventure Time, various anime series, manga, gaming and memes.
There's not much else to know about me apart from the fact that I have Asperger's syndrome... Not that you needed to know that anyway! XD
I have an amazing, wonderful and talented boyfriend,
TheArtFrog
, who I've been with for 4 years now, and I love him more than I've ever loved anything. Please keep in mind that he is not very active on DA anymore. Please feel free to check out his gallery, though!
If you want to be my friend, I'd me more than happy to. Just keep in mind that real friendships take time. I may seem a bit reserved at first, but if I like you, I'll warm up to you pretty quickly! But if you happen to break my trust for whatever reason, good luck on getting it back, because it is practically impossible to get it back and once it's gone, it's gone for good. That being said, please do not be afraid to strike up a conversation with me, I'm not as unapproachable as I may seem, and I certainly don't bite... Much! XD