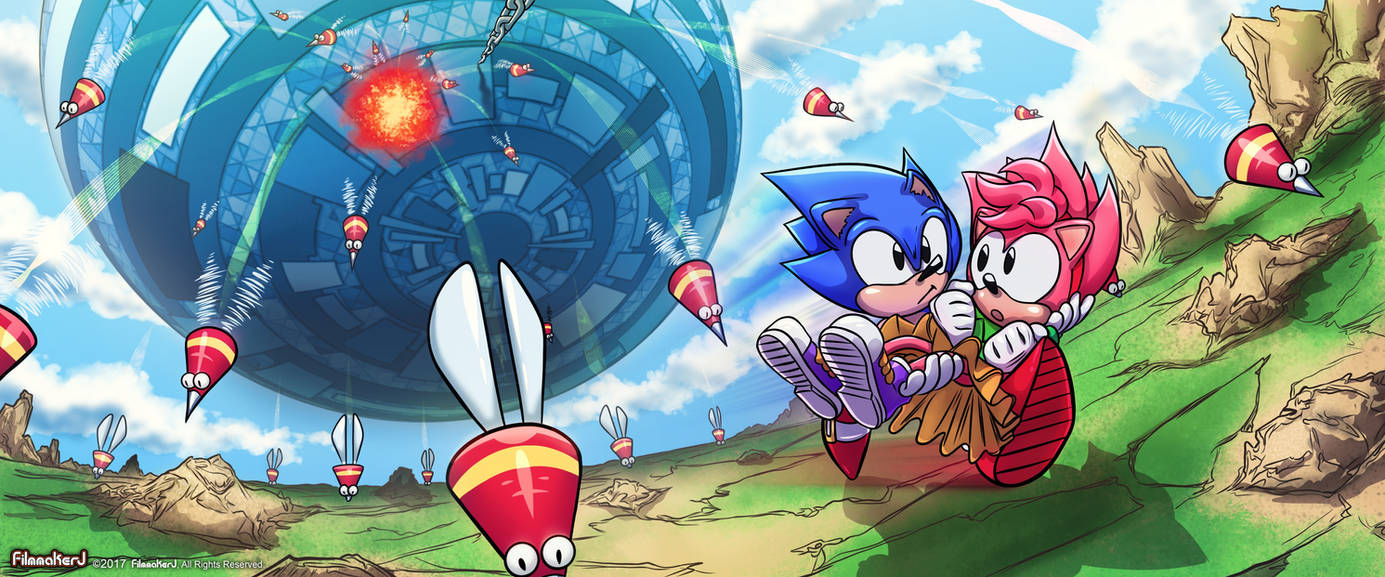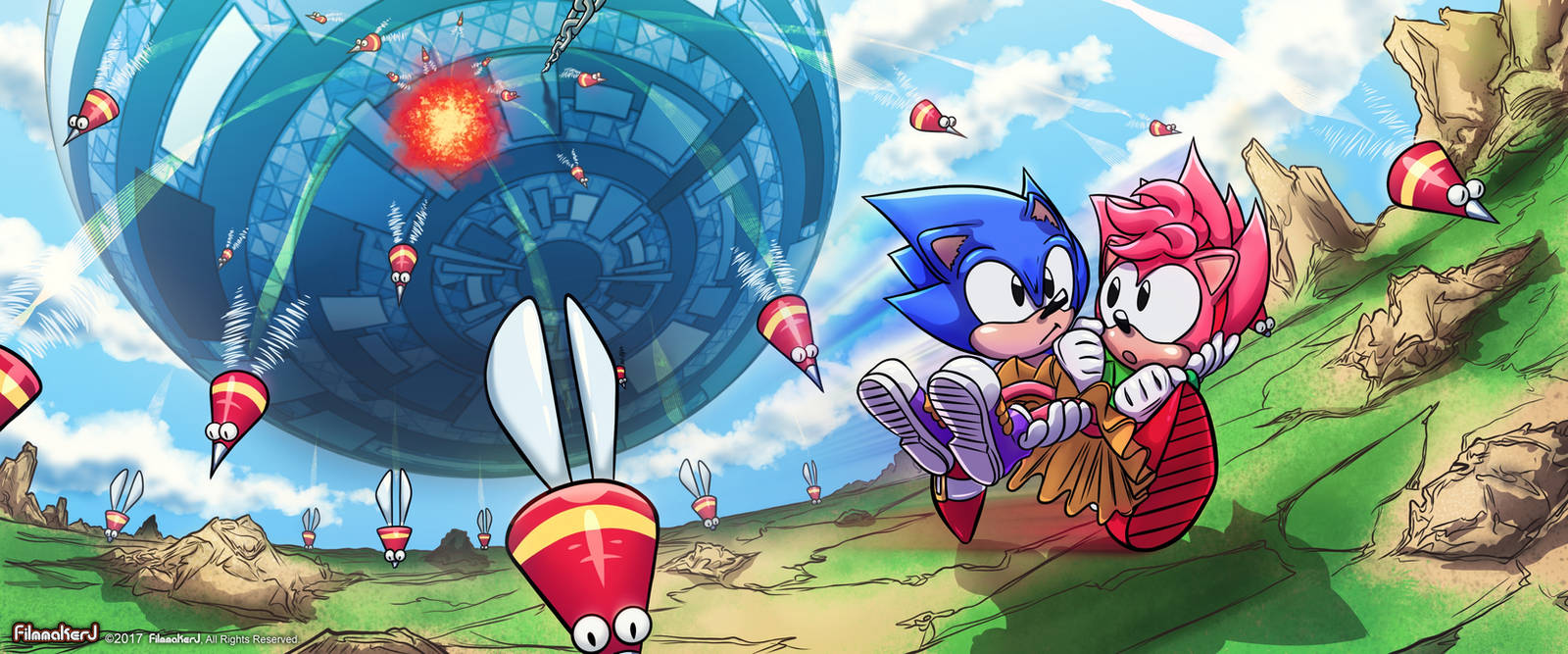 Watch
My relationship with the Sonic series is that while I don't actually enjoy playing the games much, I basically enjoy every single thing about the original 3 games, and especially the Sonic CD sequel. The concept, the aesthetic, the way you interact with the worlds, the design of each world, the original cast of literally colorful characters, the game mechanics, and above all, the music.
The CD is my favorite of the original games, because it was the game I played most, since I was lucky enough to have a PC version back around 2001-2002. My favorite level was always "Tidal Tempest," because in the US version of the game, the song created for this level is incredible. It's so damn catchy, so damn smooth, and it oddly fits perfectly with the water-filled aspect. It's one of my strongest and fondest memories from childhood, along with the opening title sequence. I'm also happy to say that when I finally discovered what the original Japanese opening theme was, I loved it even more, and I learned about it nearly 5 years later in 2006. It was so awesome, I listened to it almost every day for a month. Which is kind of what I do with every song I like, but that's not the point.
Point is, this game is magnificent. Even compared to the well-beloved second outing of Sonic 2, the Sonic CD is my favorite because of how it elevates everything as an experience. It even adds more variety to the game by creating a randomizing mechanic where if you toggle a Past or Future switch in the Present level, you might just travel there, IF you managed to speed yourself up to "88 Miles Per Hour!" How cool is that?!
Sonic is probably the most radical thing from my childhood. And my love for it has shaped and guided my love for many other things, such as "Rock & Rule," "Kim Possible," "My Life as a Teenage Robot," "Ratchet and Clank," "Guardians of the Galaxy," and so much more.
EDIT: Mild atmospheric changes to saturation, sunlight, motion blur, which enhances character presence and vibrance.