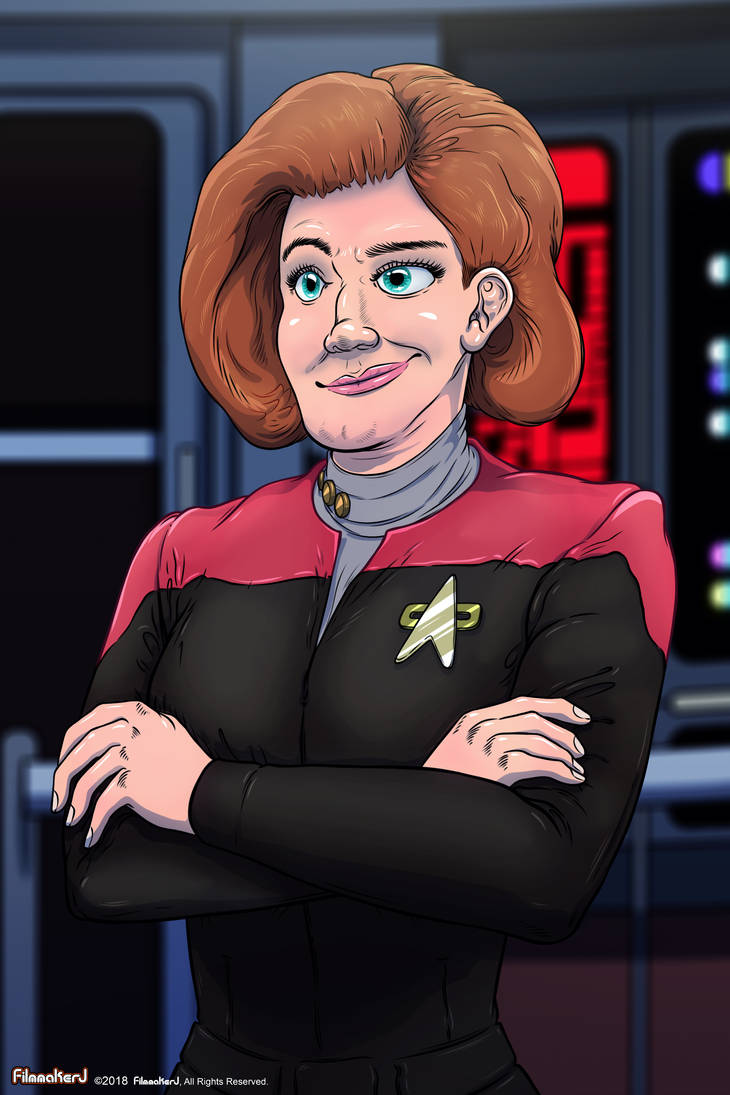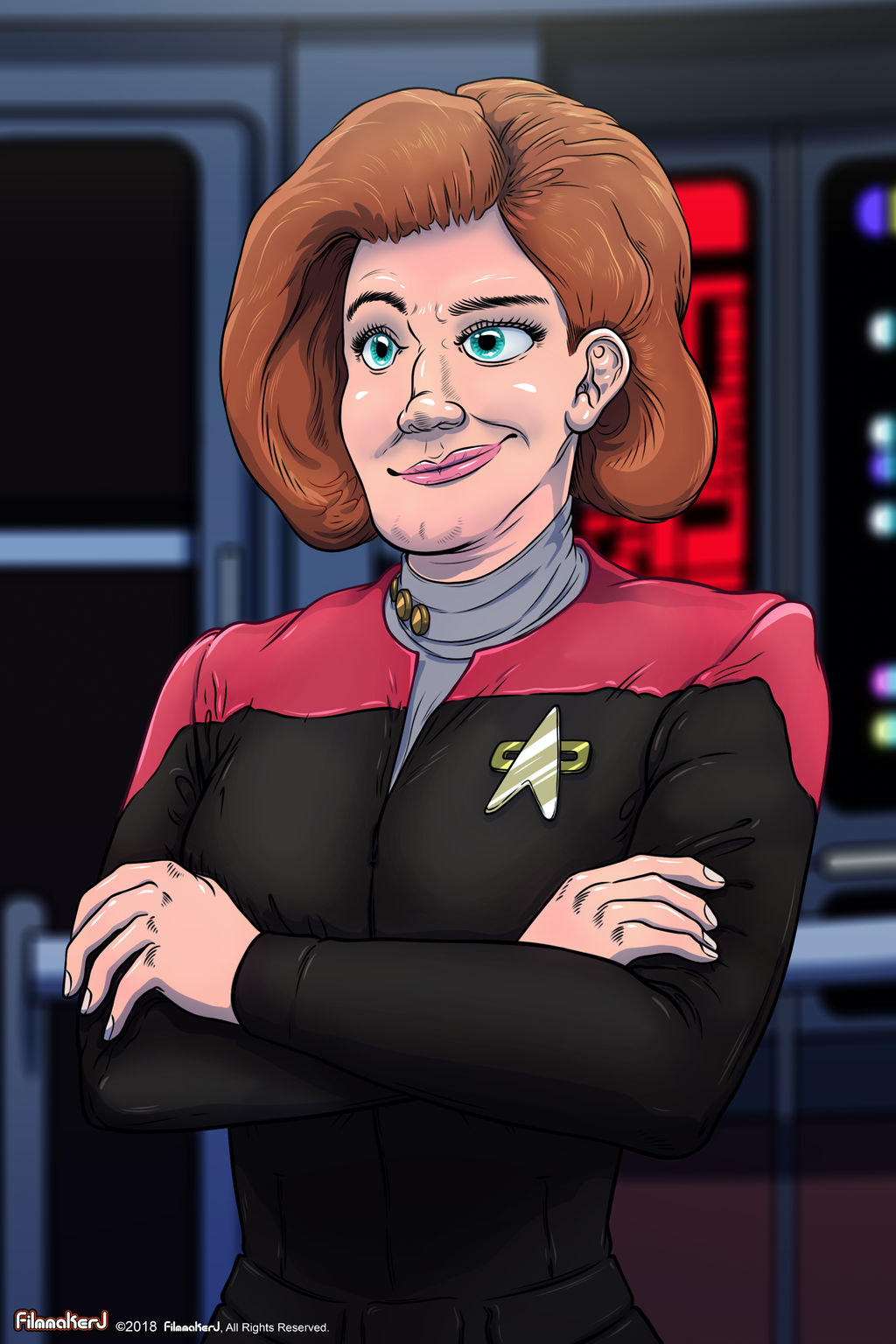 Watch
Star Trek Voyager is perhaps the most fun, warm, and enjoyable show I have ever watched. You may think that's odd, but there is nothing like an optimistic 90s sci-fi adventure series to motivate you to do great things. And no one on Voyager has been more inspirational to me than Captain Kathryn Janeway, the first canonized woman captain of a Starfleet vessel.
She tough but fair. She's strict to code but understanding. She commands with absolute authority, and yet has the demeanor of someone's quirky aunt. By far, she is one of the coolest television characters I have ever had the pleasure of watching in action, and actor Kate Mulgrew knocked the role far beyond the park, and into the stratosphere.
MAJOR EDIT:
This artwork has been replaced, now featuring a fully updated portrait, addressing issues and inconsistencies present in the original. For your curiosity, the original deviation can be seen below.