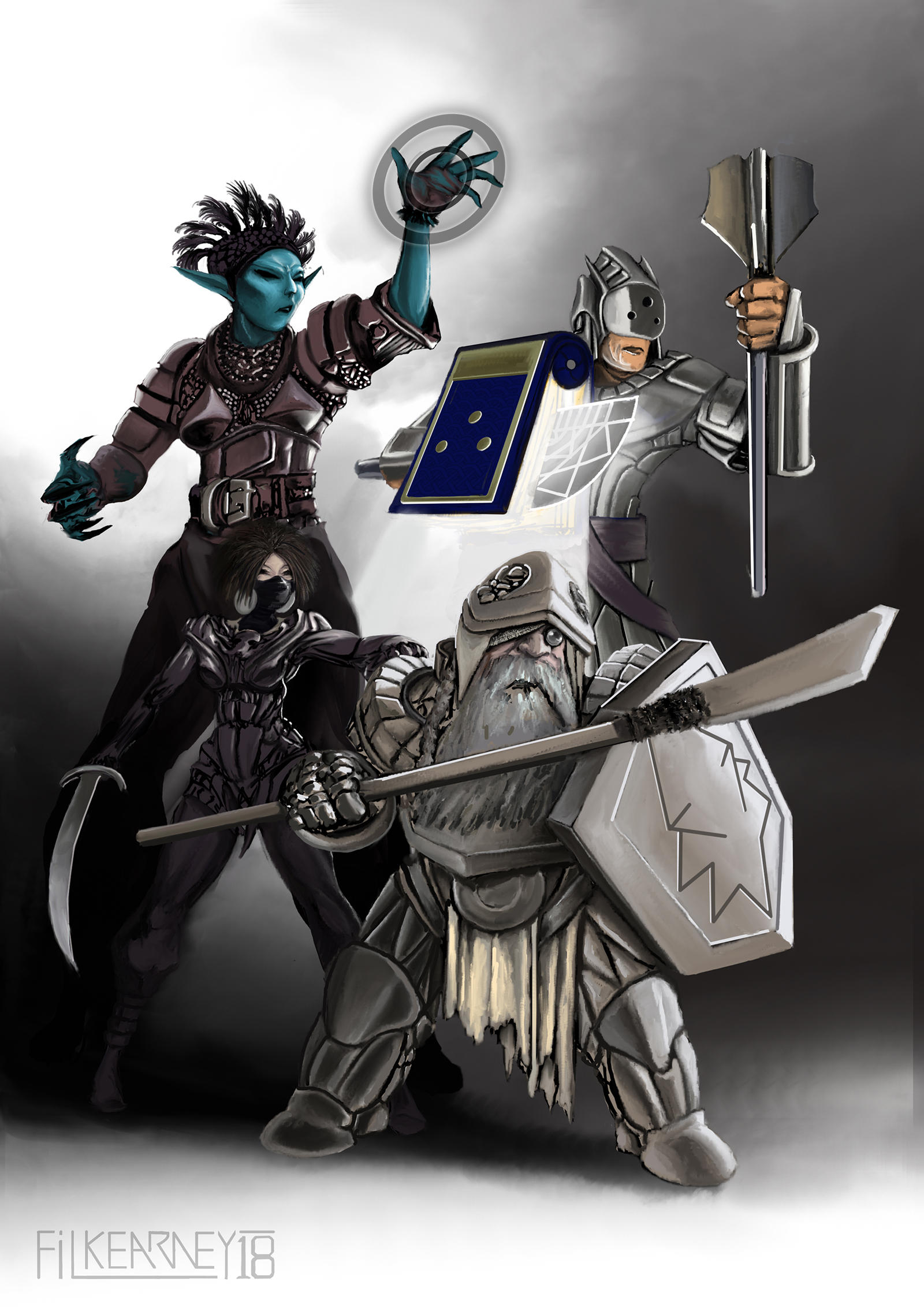 Watch

Reply

I love the composition! The angle magnifies the intensity of the characters! This is awesome

Reply

thanks! This is just a new way I'm approaching character art, since there's so many requests for team portrait type of work for RPG fans that like to invest in personalized artwork.
So I can use this approach as a single piece to invest in for the whole team, but I can extract each character separately for their own separate portrait as well.

Glad you like. I'm doing some more pieces in this flavor. Looking forward to posting them.
Reply

It's always fun to see the party together and going to battle! It's a smart way to approach it! Can't wait to see more from you!
Reply