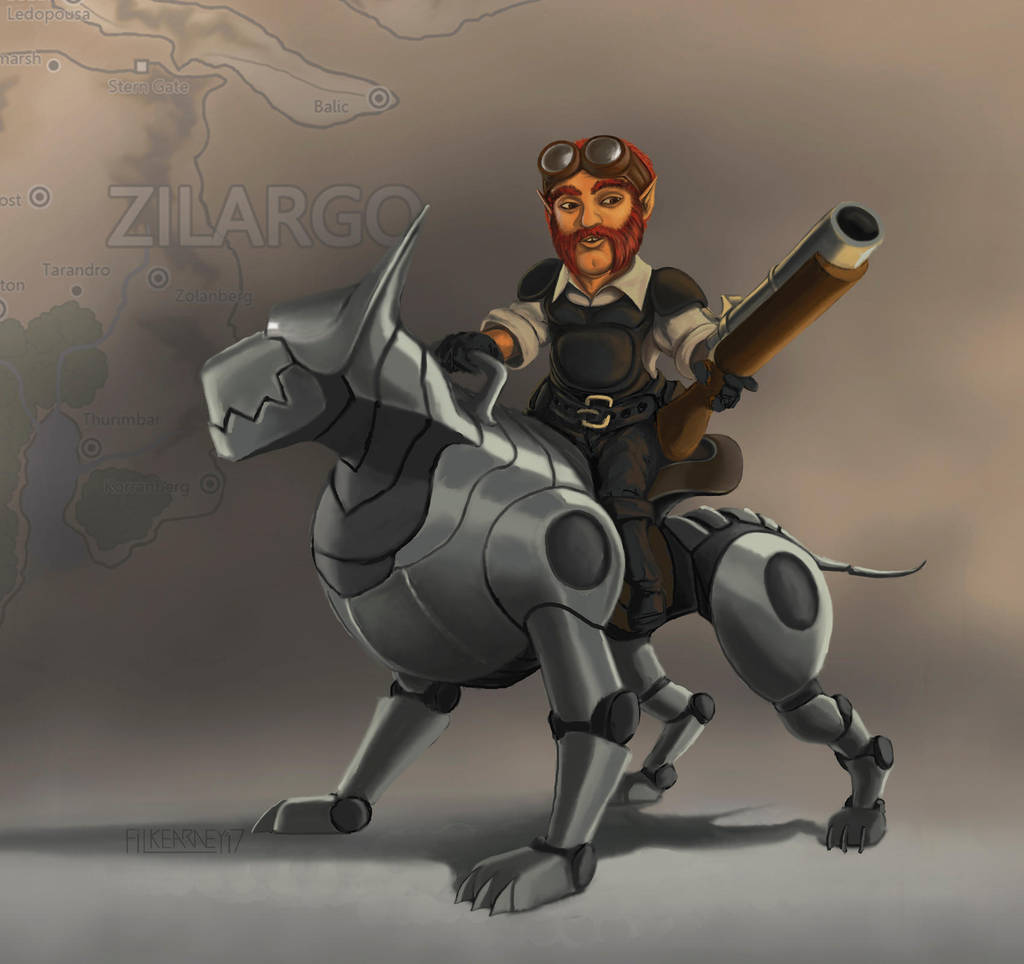 Watch
Tug is the team's gnome Artificer14/wizard14.
His boomstick and Rott-Cycle give him strong combat options while retaining the versatility of a phat wizard's spellbook.

This is the Eberras Campaign that I run; a blend of Darksun, Spelljammer, Eberron 5e Gestalt D&D with a heavy Battlechaser's vibe for flavor.

He works alongside Rogar, Frank, Dhraksis and EDuardo THX-- currently they're overthrowing the 4th Prince of Lhazaar so Tug can fulfill his life-long dream of having a royal title and kingdom of his own.


Related:


Reply

You put a saddle on your Iron Defender plus handlebars. I'm stealin' that idea for my Arti.

Reply

Yah-- I thought that was pretty fantastic too. He's the only size small on the team and the weakest HP on the team so he wanted mobility... this was really fun to produce.
Reply