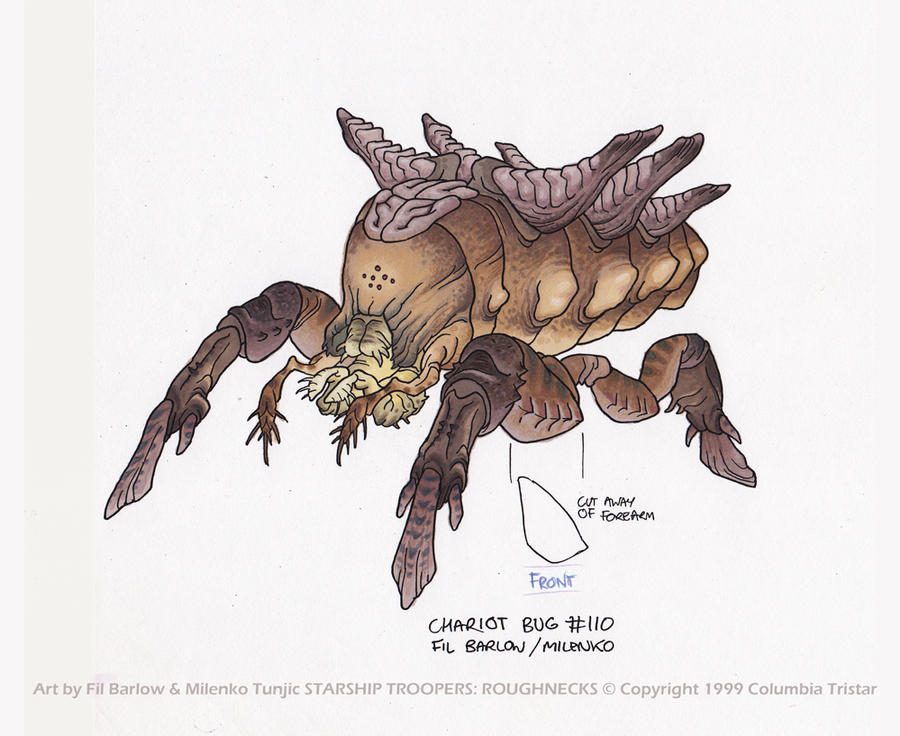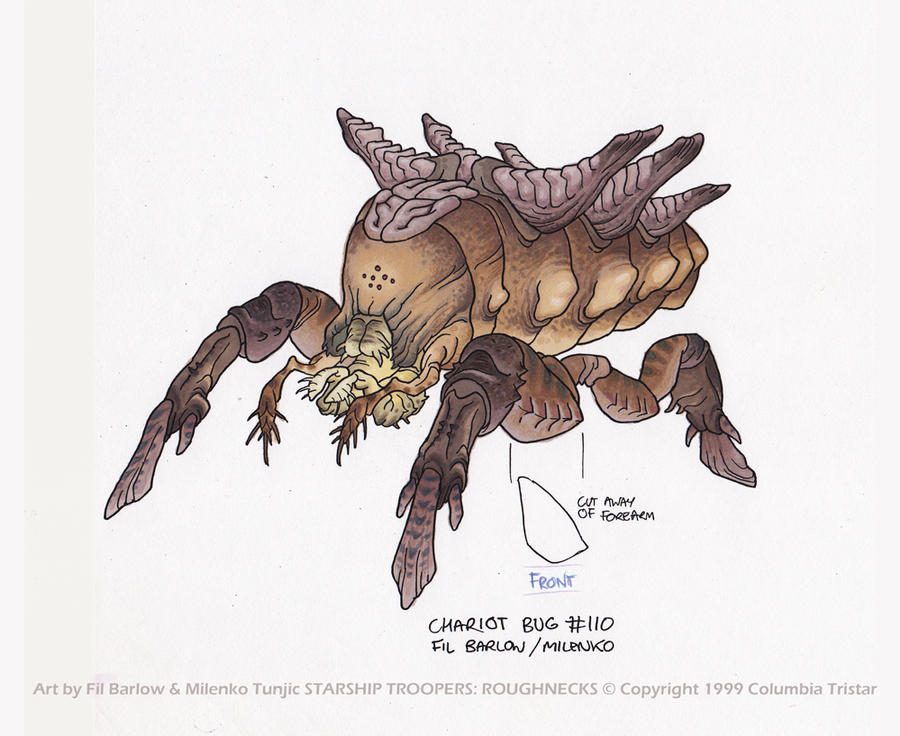 Watch
The Chariot bugs carried the Brain bug around on their back supports. I did this final design off a rough by Milenko Tunjic, who was part of the crew working for my Australian company.

It was colored with markers (Tria by Pantone) and details with pencils (Prismacolor by Berol).

Reply

Killer design man

Reply

All these designs make me want to re-watch all of Roughnecks...
Reply

Chariot buggggg!!!

Ah! I see! Those support-thingies look pretty dandy for the job. Omigosh, these things gave me the willies in the show. You see these creep on the scene, and you
instantly
know what's coming next....! XD XD XD
For some reason I really like the foot design. It seems somehow....
daintier
than a lot of the other bugs. More elegant. XD
Reply

Totally would be an awesome beastie to travel along on!!
Reply

That doesn't sound like a pleasent job

It sure looks like something used to carrying huge stuff. Like you could strap a space shuttle on top or a boat.
Reply

lol I could use one to get me around the place, it would be cheaper than our transport system in Melbourne.
Reply

Depends how much it eats in a day

Reply

I've been biting my lip about this subject, but I always figured that the Chariot bugs ate the Brain bug's poop. So if you owned one....
Reply

That would make a LOT of sense. It would make their relationship symbiotic, very bug-like. Though shouldn't the chariot bugs be carrying the brain bugs backward so they could feed

It would probably take a lot of poop though.
Reply