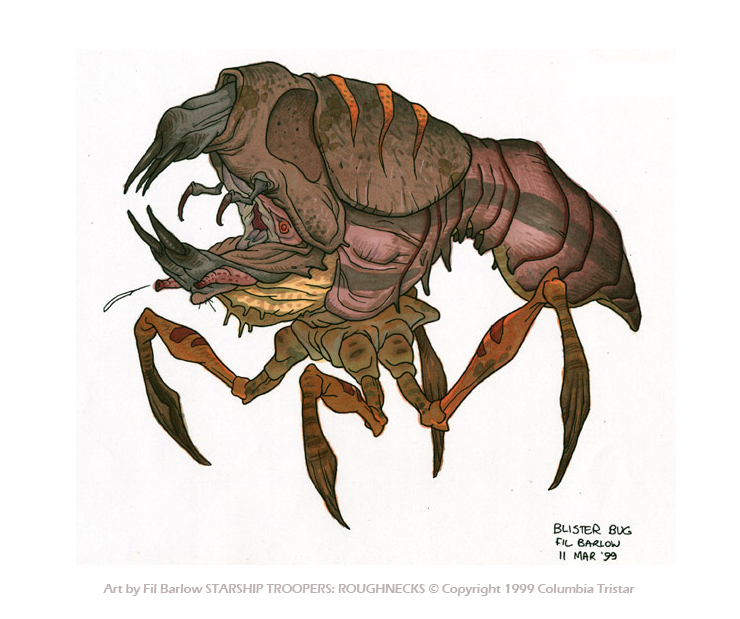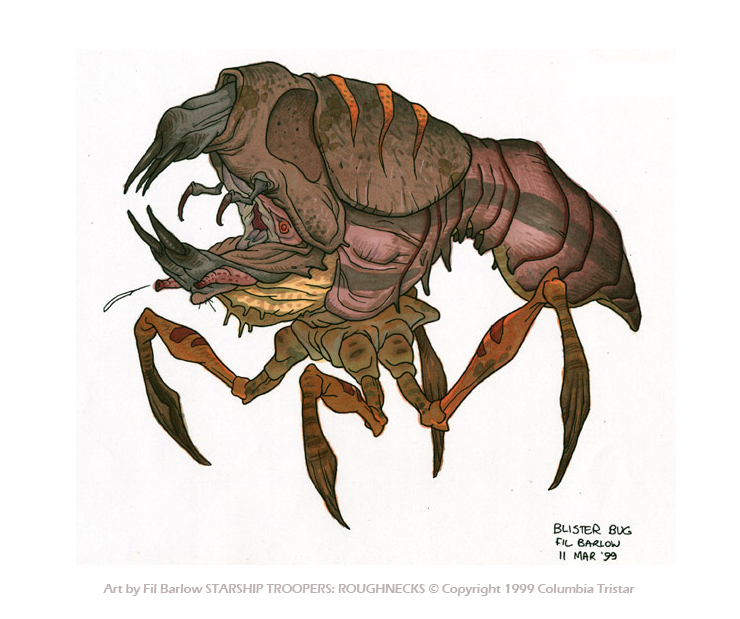 Watch
Here is the fire belching Blister Bug that I designed for Starship Troopers: Roughneck Chronicles, the CG television show. It was a unique bug that didn't appear in the movie.

Sweet, awesome redesign for an underrated bug
Reply

Thanks, yeah it wasn't seen to often in the show.
Reply

I remember in the episode this nasty piece of directed breading, it was also the episode with Chad so we got to hear him raddle of some scientific information on them, I love stuff like that.
Reply

This series was the perfect blend of the book and the film. It seriously made my childhood awesome. I love these guys, ive actually got a miniature of one on my monster. Fantastic work mate, really really good!
Reply

Heh, ever since I first started stalking your gallery (

), I'm loving the little bits of anatomical wisdom you keep dropping about your creature designs, and making them all functional.... and so the first things I noticed when I came here were those genetic parallels to the other species, the hub, the cleft-jaw....

Oh man.... I always thought the Blister Bugs were so freakin' ugly....

It's an awesome design.

Reply

I'm glad you are picking up on the species traits. It was important to set the parameters up so that every bug felt like it was related in some way. I'm happy that you noticed!

I have uglier bug designs by the way

Reply

"Blister Bug" sounds so nasty hehe. At least he doesn't FART fire like the real life insect equivalent and its boiling rear projections. Once again I love your design of the Bugs!
Reply

We had back-end projectile covered with the Plasma Bugs, this was our flame thrower bug. I always thought he kept his fuel in the extended back section.
Reply

I never did see much of Roughnecks, but I've enjoyed what I see. I have to say your Creature designs are probably some of coolest things I've seen.

And looking at this I'd love to see Blizzard higher you to design new Zerg units for Starcraft. I think they'd be right up your ally.
Reply

Thanks sorry you didn't get to see much of it. I've never worked for Blizz, might be fun.
Reply

I've only caught a few, the only I have any recollection of watching was the episode with the Robot, and that's all I really remember from it. It is a shame I didn't see more of it.
Reply