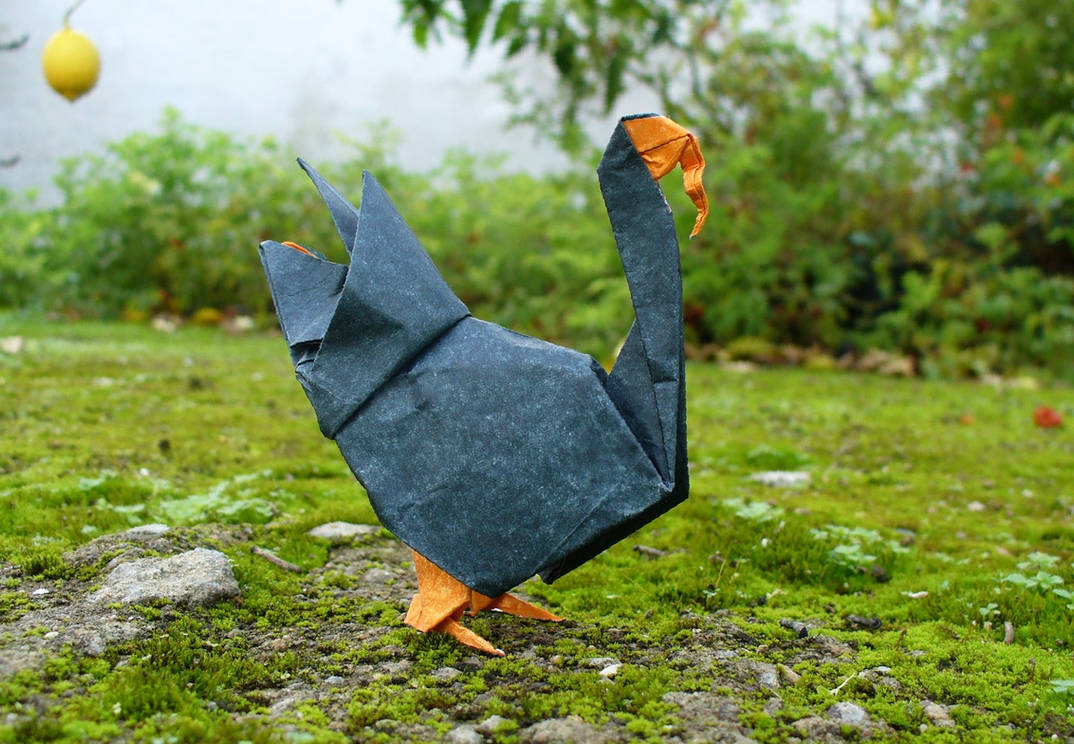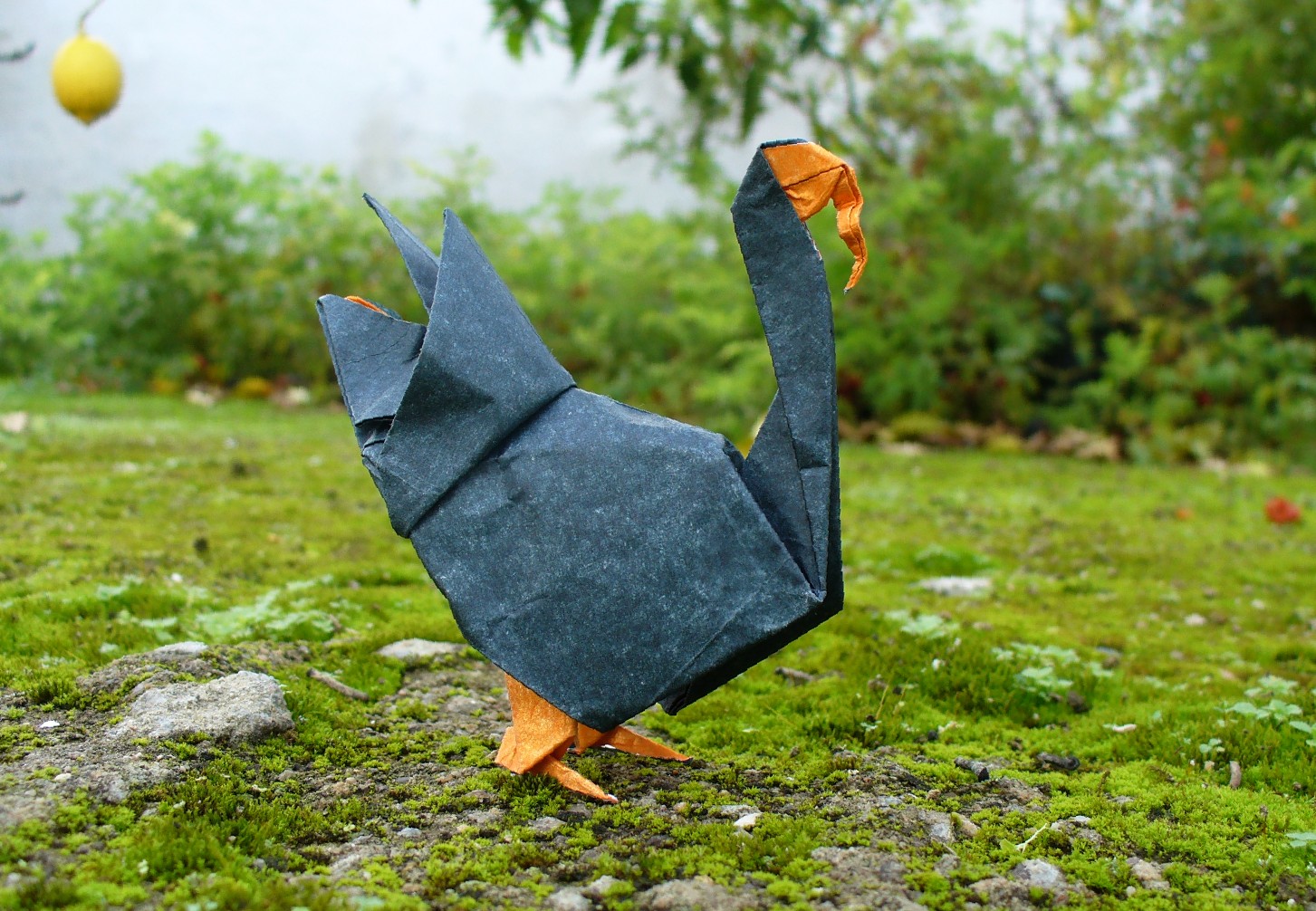 Watch
I have folded today this model specially for Thanksgiving day. In Spain, we don't celebrate that day. I used a 9 inches foil paper.
It is another of my old creations and I used the same base that in my dragon.
I hope you like it. If someboy is interested in folding it, I will send him/her a note with the diagrams.
Model designed by: Me.
Folded by: Me too.
Diagrams: Yes, in the magazine Pajarita 68 of the Spanish Origami Association, in a bulletin of the Brithish Area Rapid Folders Association from San Francisco and in the book of the convention of 2000 of the Colombian Origami Association.
________________________________________ __

He plegado hoy este modelo con motivo del Día de Acción de Gracias, que no se celebra en España. He usado papel metalizado con seda de 22 cm.
Es otra de mis antiguas creaciones. Para inventarlo usé la misma base que había usado antes en mi dragón.
Espero que os guste. Si alguien está interesado en plegarlo puedo enviarle una nota con los diagramas.
Modelo creado por: Yo.
Plegado por: También yo.
Diagramas o desarrollos: Sí, en el boletín Pajarita 68 de la A.E.P, en un boletín antiguo del B.A.R.F. de San Francisco y en el libro de la convención de 2000 de la Asociación Colombiana de Origamistas.