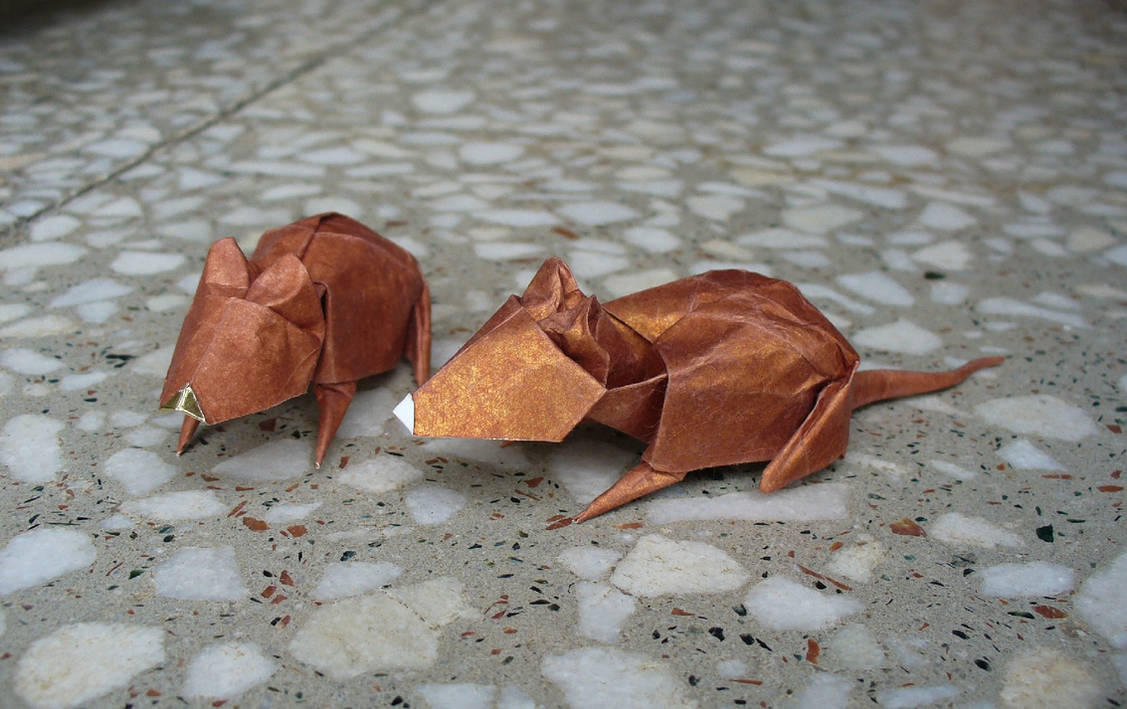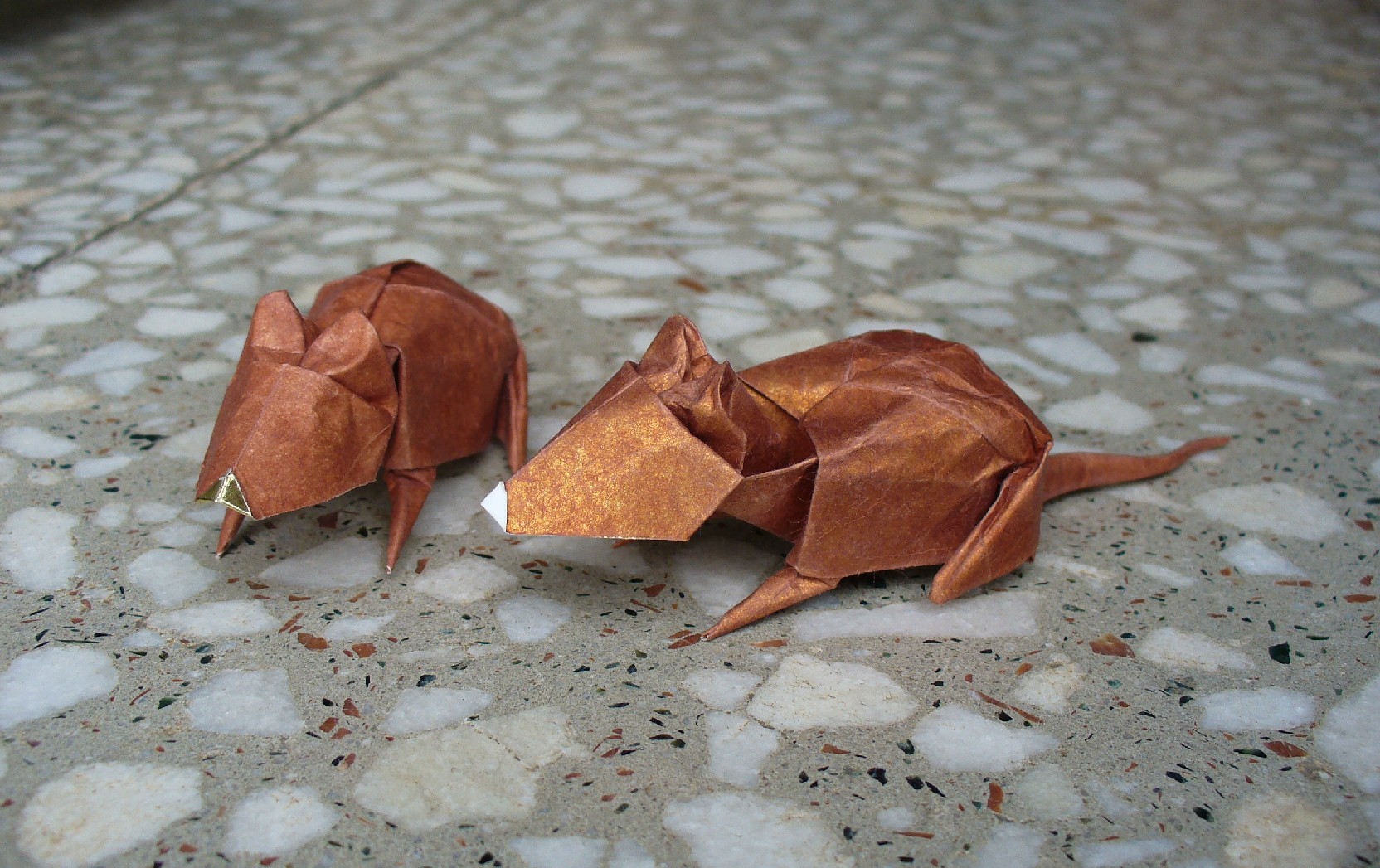 Watch

I have finally got a digital camera of my own

This mouse is one of the best models I have invented. Folded with a six inches squared foil paper. I hope you like it

Author of the model:
Me!
Folded by:
Me too.
Diagrams:
Yes, in the book of the Leon 2008' Spanish Origami Association Convention.
________________________________________ _____

Por fin me compre una camarita digital

Este raton es uno de los mejores modelos que he inventado. Plegado con un cuadrado de 15 cm de papel metalizado. Espero que le gusten.
Autor del modelo:
¡Yo!
Plegado por:
Tambien yo.
Diagramas o desarrollos:
Si; en el libro de la Convención de 2008 de la Asociación Española de Papiroflexia.