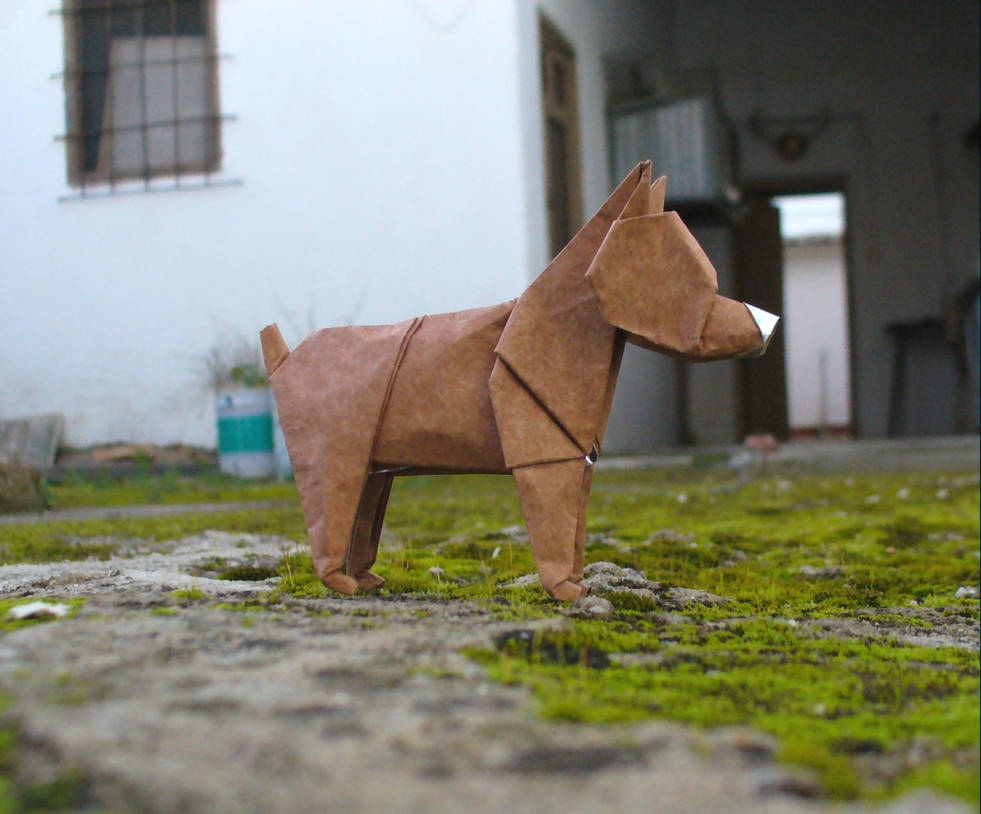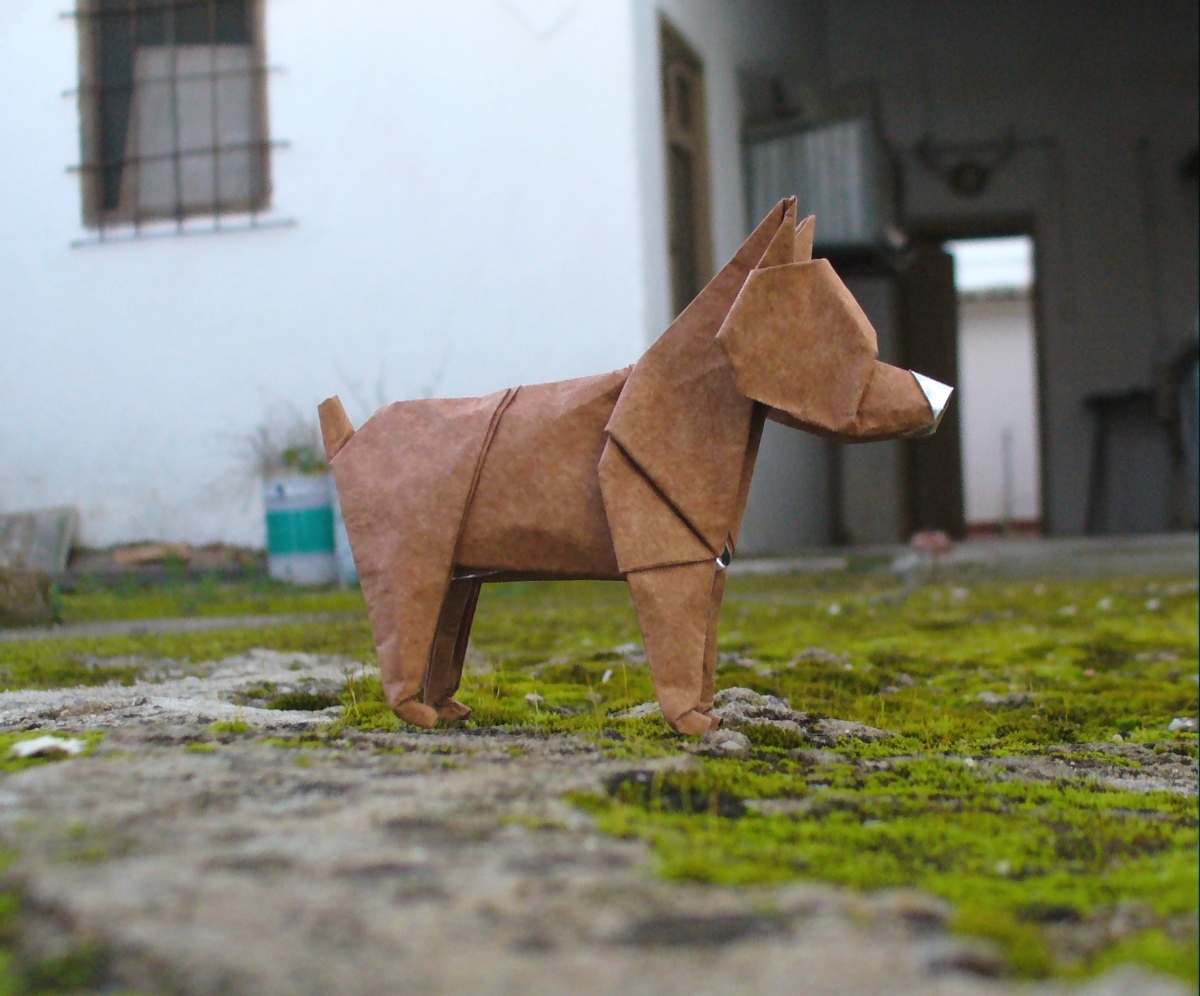 Dogs are a very popular subject in origami. They are "easy" to invent too and there are several hundred of different origami dogs. I have invented three dogs myself. This one was the second. I had not folded it in years.
This dog uses the same base that in my elephant, cat, fox, horse, etc.
Folded with a 8" square of foilback paper more tissue paper.
Deviation dedicated to

and

because it was their birthday a couple of days ago.
Author of the model:
Me.
Folded by:
Me too.
Diagrams:
Yes, in the book
Origami around the world
by
Vicente Palacios
ISBN: 0486422224
__________________________________
Los perros son un tema muy popular en papiroflexia. Son "fáciles" de inventar y pueden encontrarse cientos de perros diferentes en papiroflexia. Yo mismo he inventado tres. Este fue el segundo. No lo había plegado en años.
Este perro usa la misma base que mi elefante, gato, zorro, caballo, etc.
Plegado con un cuadrado de 20 cm de lado de papel metalizado más seda.
Dedico esta deviation a

y

porque fue sus cumpleaños hace un par de días.
Autor del modelo:
Yo.
Plegado por:
También yo.
Diagramas o desarrollos:
Sí, en el libro
Papiroflexia selecta
de
Vicente Palacios
, ISBN: 8472109984