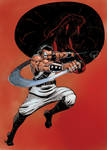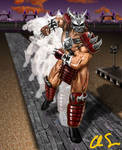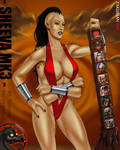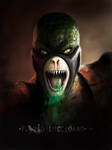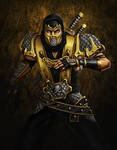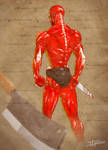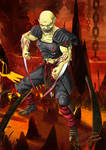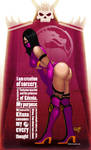 The artworks above show submissions from MK1 up to MK9
From around 302 free spots we are down to 10 now. The MK Tribute had a pause of nearly a year though, otherwise it would be complete already maybe.
You can see the around 295 now done entries here
fighting-games-elite.deviantar…
All these artworks are featured on Game-Art-HQ.com there
www.game-art-hq.com/58104/the-…
with detailed galleries about the mortal kombat characters and their roles in the games, you can see how such galleries are looking here:
www.game-art-hq.com/58069/mort…
www.game-art-hq.com/58135/mort…
www.game-art-hq.com/58301/mort…

The Mortal Kombat Tribute is the most seen article on Game Art HQ since september 2011, more than 140k unique visitors have seen the gallery and many of the entries.


Project Status:
Mortal Kombat Deception < 3 Characters left
Mortal Kombat Armageddon < 2 Characters left
To claim a character, simply reply a comment, the deadline is always 1 Month from the day of your claim on.


Available Characters in their Mortal Kombat Deception Designs
Bo Rai Cho Alternate
Kobra - Alternate


Avaiable Characters in their Mortal Kombat Armageddon Designs
Jarek Alternate
Kai Alternate


------------------------

Claimed MK Armageddon Designs:


Claimed MK Deception Designs:
Dairou Alternate claimed by

on 03.04.2014