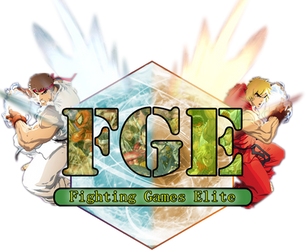 Update 16.05.2017
I have to delay the SF II Tribute to the 20th May sadly =/ (RealWorldWorkMatters)
However, the Project is almost done, only 4 characters (Ryu,Zangief, Dhalsim, Guile) still need their galleries to be finished.
www.game-art-hq.com/112670/our…
The last update was today, of course for M.Bison since it is Tuesday!
I plan to have the SF II Tribute gallery ready on the 20th, we will also continue with Street Fighter Alpha on the same day!
Update 05.05.2017
All 19 SF II Characters are together now including two illustrations for Dhalsim finally!
More than half of the characters have their galleries finished already, the main gallery will be online on Tuesday the 16th, we are going to continue with Street Fighter Alpha 1-3 Upper/Dash on the 20th May!
Update:26.04.2017
Almost all claimed illustrations are done and submitted now,

and myself

started to create the galleries!
A handful of the 19 are done already, we expect to finish all of them until the 10th May and continue with Street Fighter Alpha 3 around the 15th May!
Done galleries so far:
Evil Ryu:
www.game-art-hq.com/110936/the…
Violent Ken:
www.game-art-hq.com/110944/the…
Akuma:
www.game-art-hq.com/112059/our…
Blanka:
www.game-art-hq.com/110946/the…
Ken Masters:
www.game-art-hq.com/110895/the…
Sheduled for tomorrow are Chun Li & E.Honda.
If anyone out there from you still wants to be on board our SF II Tribute, we have one more Dhalsim slot left, if you can draw him until the 10th May. One of the artists who claimed him before was not online now on dA since almost 3 weeks and we don't know whats going on in this case.
27.03.2017 Update I
Half of the claimed character illustrations are submitted and they look extremely great again.
No new claims are getting accepted, the SF II deadline stays the 10th April.
shinragod
and myself are working on the galleries already in the background, have a WIP Screenshot of a part of the main gallery for the tribute: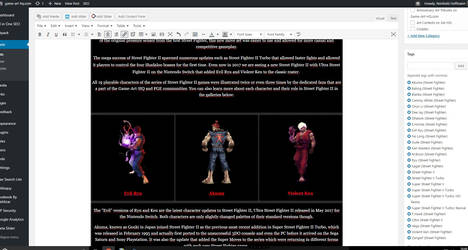 If all illustrations are done and submitted by the 10th April, all 19 galleries and the main gallery will most likely be online a few days later already! ..In the best case on a tuesday..err...of course. Yes..yes...yes.
We will continue with Street Fighter Alpha 1-3 when we are done with the SF II games completely. After that, a really special round may follow.
Update I, end.
The last slot, for Honda was taken on the 8th March, this means that every SF II character gets a bonus slot! Everyone who either submitted one SF II character art already OR is new to the project can claim a 3rd slot now for each SF II character!
Back in 2012 we created an amazing tribute with over 200 artworks that tributed the whole Street Fighter series from SF I in 1987 up to Street Fighter X Tekken that was arriving a month after we did the tribute and introduced the beloved Poison to the series.
We tribute Street Fighter again and started with the classic SF from 1987 in December  but now we continue with SF II and all of its updates which means that Evil Ryu and Violent Ken are included as well and finish this 30th Anniversary Project with the latest Street Fighter V characters.
Instead of illustrations with fully colored backgrounds, lets focus on the characters itself completely and create a collaboration that features the characters without any backgrounds like these that were made for the first Street Fighter in our Anniversary Project:


It is up to you how you would illustrate the character, you can let them perform one of their attacks or specials, their winning poses etc. Important is that the characters should look like back in the classic SF II. Means classic costume for Cammy, black hair for M.Bison etc. If you need references, I can provide them.

Beside featuring the artworks here on dA, I would also create a gallery again on
www.game-art-hq.com/
like back in 2012. Back than, our tribute was featured on sites like Eventhubs, Shoryuken and even Capcom itself.

3 artists (since the 8th March) can claim one character, each artist can claim up to 3 characters per game. Deadline is the 10th April  for now.
IF the interest is really big since it is Street Fighter II, the probably still most popular game of the whole series, we make it 3 artists per character so that more fans have the option to join this part of our Anniversary Tribute! The third spots per character will be available if all 38 spots are taken until the 7th March.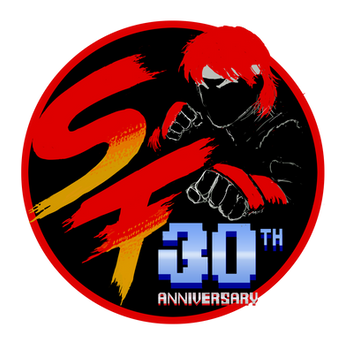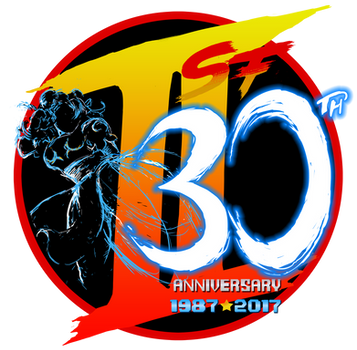 The awesome logos are by
viperxmns
SF I Main Gallery:
www.game-art-hq.com/110180/the…
38 of the 38 spots are taken (08.03)

Street Fighter II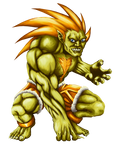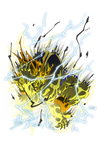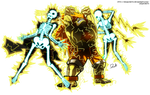 Blanka 1. qpmjcv  2. by weaselpa 3. by Dragonith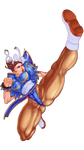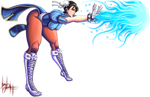 Chun Li 1. by augustoflores 2 by ailcross 3. by SirWolfgang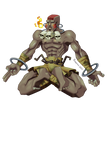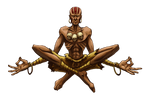 Dhalsim 1. vf02ss 2. by CrescentDebris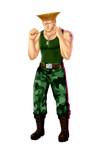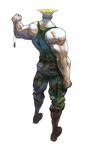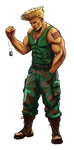 Guile 1. by ShonenBlackManga5 2. by ZEBES 3. by CrescentDebris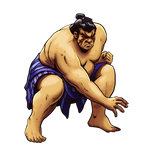 Honda 1 by CrescentDebris 2. by BartonDH
:thumb666636744: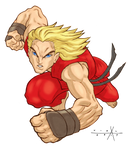 Ken 1 by

dangelowallaceart

2. by Dreamgate-Gad 3. rayvidal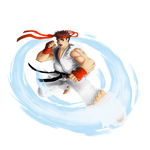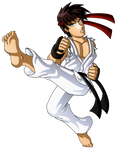 Ryu 1. by Modernerd 2. by XJKenny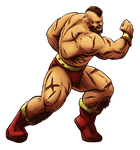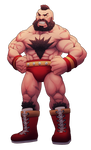 Zangief 1. by CrescentDebris 2. by Furin94

Street Fighter II Turbo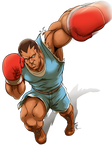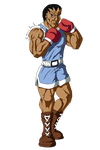 Balrog 1. by Joe-Sketch  2 senorfro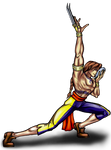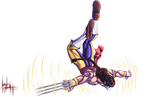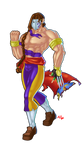 Vega 1. by CyberII 2 by SirWolfgang 3 by ailcross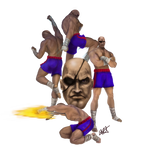 Sagat 1. by c-r-o-f-t 2 by androsm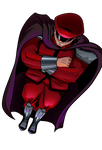 M.Bison 1. adivider  2. by Shadaloo1989 3. by MDVillarreal

Super Street Fighter II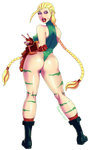 Cammy White by 1. EdMoffatt  2 by vf02ss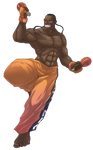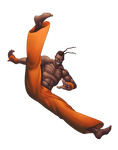 Dee Jay 1. by sarrus 2 by DiegoGomezArt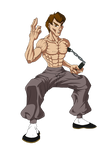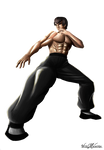 Fei Long 1. by senorfro 2. by vinnymax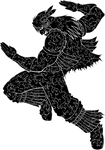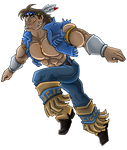 T.Hawk 1. by LukeTheRipper 2. by shinragod

Super Street Fighter II Turbo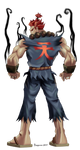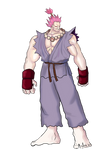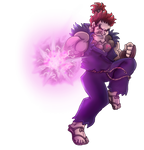 Akuma 1. vf02ss 2. kaiserkleylson 3.by shinragod

Ultra Street Fighter II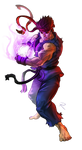 Evil Ryu 1. by digitalninja 2. by digitalArtistYork: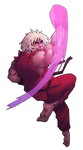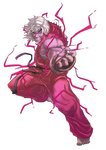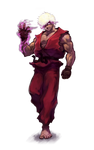 Violent Ken 1. by Furin94 2. by sarrus 3. by Gjergji-zhuka

Notes: Both Akuma and Cammy White got their 4 spots taken by the artists that participated in the SFI part already, Dee Jay and T.Hawk however were the first of the 19 SF II characters that got both spots claimed on the 28th February when we started the SF II round.
The first character drawn for the SF II Tribute was T.Hawk by
shinragod
on the 1st March
The last claimed character this round was Fei Long on the 03.03.
The last spot belonged to Honda whose 2nd slot was claimed on the 8th 03.
Edit: Everyone who helps out with one or more of the classic SF II characters gets a spot of a more recent character of his choice reserved, so if you want to draw Cammy White from SFIV or Alpha and fear someone else will grab the spot before you, help out with one of the SF II guys to get the other spot for sure..!
Reservations so far:
SirBronson
 gets 1 spot of the latest SFV character when we reached that game for draing Eagle from SF I
SuperEdco
gets one of the upcoming Karin spots for taking Mike from SF I
LukeTheRipper
gets one of Necro's spots from SFIII for taking Joe from SFI and Akuma from SFIII for taking T.Hawk from SFII
shinragod
got Charlie Nash from SFA & Cammy in her M.Bison costume from SFIV for taking Geki in SF I and T.Hawk in SF II
dangelowallaceart
reserved one of the Alex SFIII spots for taking Ken from SFII
qpmjcv
reserved one of Cody's Street Fighter Alpha spots for taking Blanka from SF II
Request:
Please mention that it was done for the FGE/Game-Art-HQ Street Fighter 30th Anniversary project and also add the link to its main gallery to your description.
www.game-art-hq.com/110139/the…
That way, viewers will know what this project is about, see all of your contributions and those of the others as well and more eyes on the whole project can only benefit us all (I think)