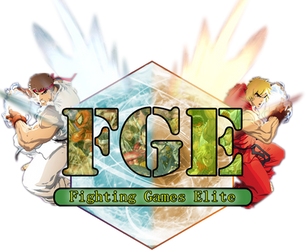 Back in 2012 we created an amazing tribute with over 200 artworks that tributed the whole Street Fighter series from SF I in 1987 up to Street Fighter X Tekken that was arriving a month after we did the tribute and introduced the beloved Poison to the series.
Lets tribute Street Fighter again and start with the classic SF from 1987 before we continue with SF II and finish this 30th Anniversary Project with the latest Street Fighter V characters.
Update 26.01.2017 - 23 of the 24 character illustrations are drawn and submitted already

The SF II Round might start in the 2nd February week if the remaining 5 are getting submitted in January!
Update 20.12.2016 - 22 of the 24 SF I spots are taken now only one for Ken and one for Lee are left, so be quick if you want to be a part of this SF I Tribute.
Instead of waiting until a specific date, we will continue  with SF II as soon as all 12 SF I characters are drawn twice.
Instead of illustrations with fully colored backgrounds, lets focus on the characters itself completely and create a collaboration that features the characters without any backgrounds like this one
or :thumb593968268:

It is up to you how you would illustrate the character, you can let them perform one of their attacks or specials, their winning poses etc. Important is that the characters should look like back in the classic SF. Means red haired Ryu, Sagat without his Scar etc. If you need references, I can provide them.

Beside featuring the artworks here on dA, I would also create a gallery again on
www.game-art-hq.com/
like back in 2012. Back than, our tribute was featured on sites like Eventhubs, Shoryuken and even Capcom itself.

Up to 2 artists can claim one character, each artist can claim up to 3 characters per game. Deadline is the 15th February for now.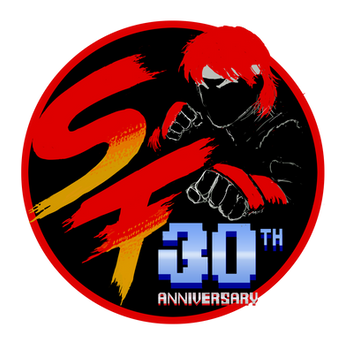 SF Tribute Logo by viperxmns

SF I Main Gallery: www.game-art-hq.com/110180/the…


Ryu -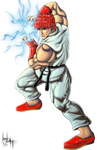 by SirWolfgang &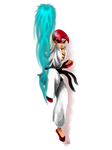 by Modernerd
Gallery: www.game-art-hq.com/110191/the…

Ken -  

by demonic-brute &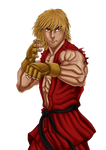 HuseyinSekerciler

Adon -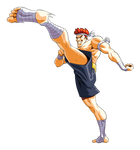 by 2dforever &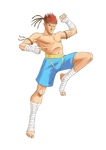 paulo22
Birdie -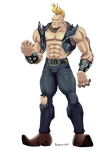 vf02ss &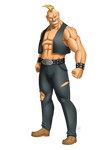 by  shinbond-zero
Eagle -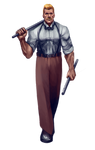 by SirBronson & :thumb660078352:

D2KPrime


Geki -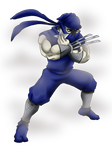 by shinragod &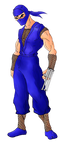 by  Mawnbak
Gen -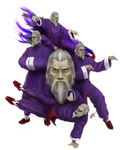 by c-r-o-f-t &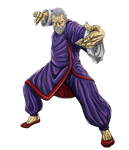 by HuseyinSekerciler
Joe -  

by EdMoffatt &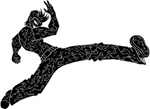 by  LukeTheRipper
Lee -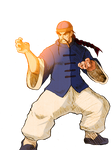 by kaiserkleylson &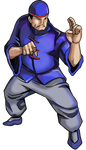 By demonic-brute
Mike  -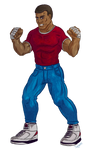 by SuperEdco &
by TrololoMrEggman
Retsu -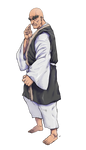 by adivider &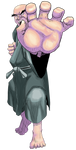 Kienay
Sagat  -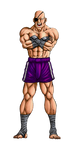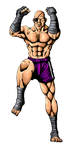 by qpmjcv (Both spots)

We would also need a nice 30th Anniversary of Street Fighter logo, maybe another one for Street Fighter I
Edit: Everyone who helps out with one or more of the classic SF I characters gets a spot of a more recent character of his choice reserved, so if you want to draw Cammy White from SFII or Alpha and fear someone else will grab the spot before you, help out with one of the SF I guys to get the other spot for sure..!
Reservations so far:
SirBronson
 gets 1 spot of the latest SFV character when we reached that game for draing Eagle from SF I
kaiserkleylson
gets one of the upcoming Akuma spots for taking Lee from SF I
SuperEdco
gets one of the upcoming Karin spots for taking Mike from SF I
EdMoffatt
gets one of the upcoming Cammy White spots for taking Joe from SFI
qpmjcv
gets one of Blanka's spots for taking Sagat from SFI
vf02ss
gets one of the Gouki SF II spots for taking Birdie from SFI
LukeTheRipper
gets one of Necro's spots from SFIII for taking Joe from SFI
adivider
gets one of the SFII M.Bison spots after he took Retsu from SFI
shinbond-zero
gets one of the Dhalsim SF II spots after he took Birdie from SF I