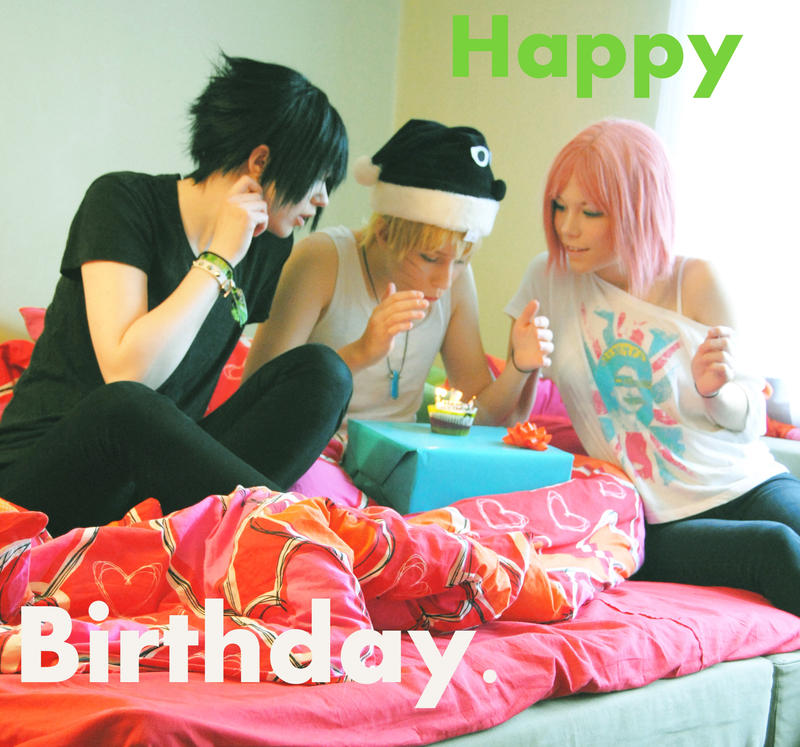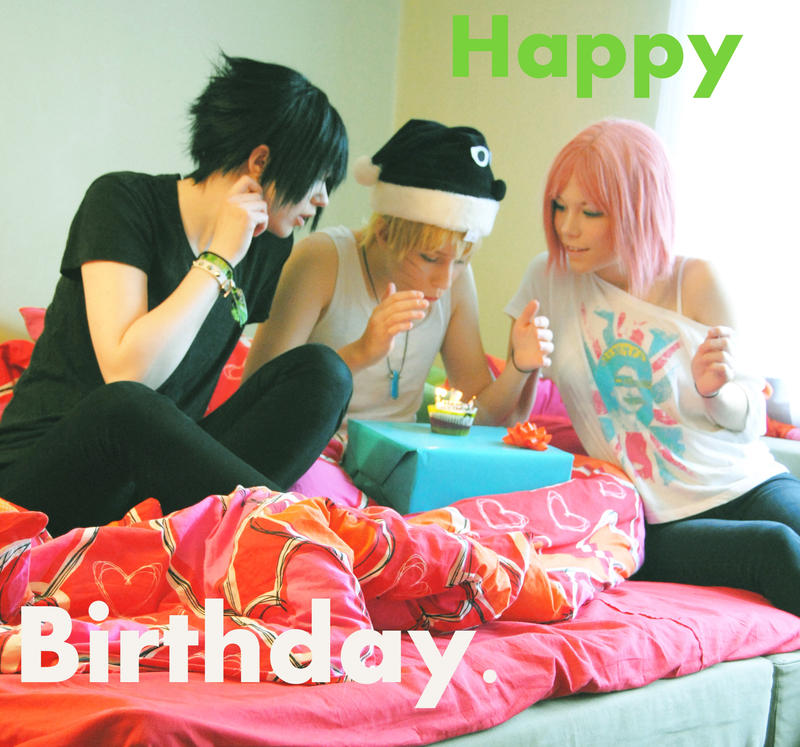 Watch
With the best people in the world.
I get teary eyed when I think that maybe someday Naruto can share his birthday with Sakura and Sasuke like this. ;3;
Edit
; Guys, I never meant for this to hit the frontpage, but the fact that it did makes me happy because that means that even though this picture is simple and not really well taken because, well, it was taken by a table and it's a casual cosplay, it's showing some kind of emotion AND the people who love Naruto appreciates it. That's enough for me.
Uzumaki
birthdayboy
Naruto -

Uchiha
boyfriend
Sasuke -

Haruno
bestfriend
Sakura -

<3
Photo - table-chuan~ Sorry for the blurryness, table-chan isn't that skilled with the camera.
Oh, and the sheets are actually red, not pink. XD