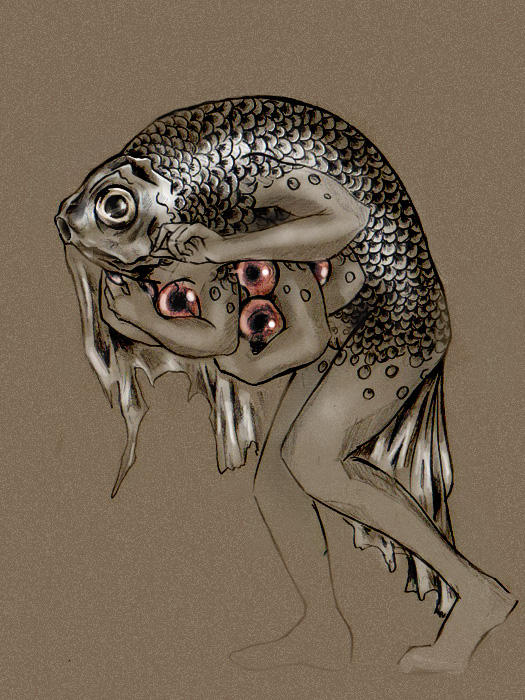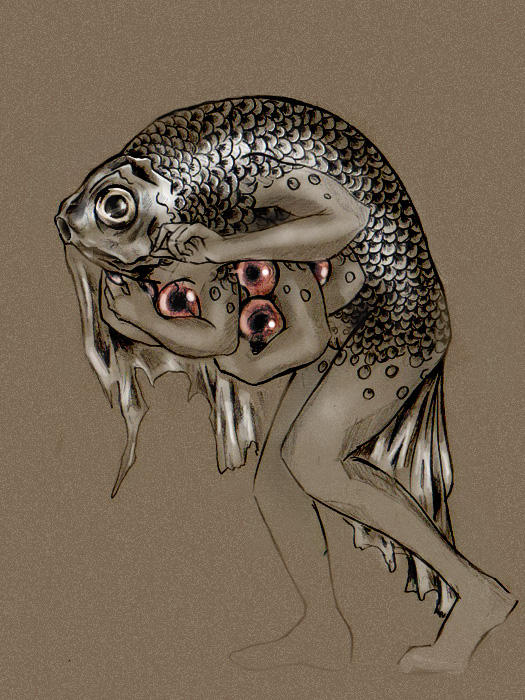 Watch
A fishwife holding onto her eggs.

Reply

I'll probably do a painted version of it at some point, this is more of an initial idea I guess.
Reply

I'm really loving this, for some reason my thoughts are drawn to Japanese mythology, is that where you got inspiration?
Reply

I get what you mean, like some sort of spirit?
Reply

Yeah or the demons in their mythology, like the women who turn into demons due to incredible envy or rage or sorrow etc, I'm not too read up on the subject though.
Reply

wow.. just wow.. how'd you come up for the concept on this piece!
Reply

Oh just... you know. Fishy fishies....
Reply

Reply