60 Favourites
33 Comments
3K Views
TILES - Fractal Styles
Another fractal style I would like to introduce to everyone is called -
'Tiles'
>>
en.wikipedia.org/wiki/Tile
What does the term mean? Tiles are described very well in our surroundings - a uniform shape, can be square, round, hexagonal or
even free-formed. By assembling singular pieces with many others you will see the overall pattern. The best examples of
tiles we encounter every single day are just under our nose - in the kitchen the back-splash or even wall cladded designs.
Bathrooms, floor patterns, ceiling patterns, cobble stone on the street, shingles on roofs and many other styles some
of them historical and quite beautiful in it's intricacy.
Tiles have been around for as long as we humans started building structures. The egyptian pyramids are covered by carefully
measured tiles. The Aztec pyramids are made of whole blocks, stacked and used like big lego pieces.
Tiles were used as decorative motives from very early ages. In Greek culture, stunning etruscan mosaics well into Roman Empire,
which flourished architecturally. And finally one of the most beautiful palaces in the world, I'm talking about TajMahal is all
outfitted in masterfully cut and designed unique tiles and compositions, ranging from floor to walls and ceiling.
Having so many wonderful inspirations, no wonder tile designs 'sneaked-in' into the world of fractals.
The tile style is the most popular in Apophysis program. You can also achive making tiles in UltraFractal by using varies
formulas and applying mapping functions to them to split them into tiles and create repetitions.
In Apo, you need to generate a base for your fractal tiles first, a grid placed in the sequence made of linear transforms, the alignment
of those, generates the insertion points and the number of density for the tile pattern.
After placement of linears you can continue with adding more transforms which will generate the details for your image.
The more variation types you add the more complex and detailed the tiles will become.

Tile designs in our surroundings

:thumb51420854:
:thumb50346167:
:thumb16369581::thumb61576313::thumb10473132:
:thumb61149873:
:thumb64089997:
.
.

Tiles as Fractals

:thumb60270979:
:thumb97068187:
:thumb74871128:
:thumb42064300:

My own Tiles in fractal art


Resources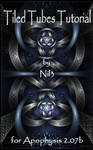 Tiling LTS 1.20.08[17:46:58] Create a blank flame
[17:48:49] Alright, now that we have our blank flame, move this red triangle up 1 and to the right 1 using the move buttons in the triangle tab
[17:49:40] (Not .1 or .01, but 1)
[17:50:12] next, add another triangle
[17:50:38] And move this triangle DOWN 1 and to the RIGHT 1
[17:51:18] next, create a third triangle and move it DOWN 1 and to the LEFT 1
[17:52:17] ok
[17:52:46] And by process of elimination, you can tell where the fourth transform is gunna go,right?
[17:53:02] *Annushkka has her four triangles ready
[17:53:03] create a fourth transform and move it UP 1 and to the LEFT 1
[17:53:35] Now, this part is where we start adding the details to the tiles
[17:54:03] these four linear triangles that you just created are what's gunna REPEAT your details and what makes the pattern tile
[17:54:21] DO NOT TOUCH THESE LINEAR TRIANGLES
[17:54:29] ok
[17:55:09] now, add a fifth transform and TAKE LINEAR OFF
[17:55:22] you will now notice a bun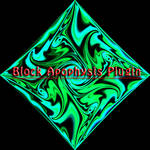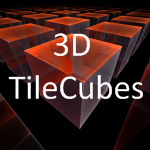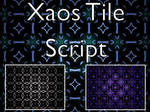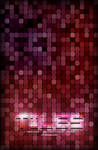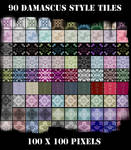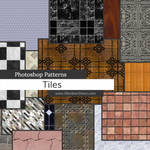 .
.

Previous Fractal Styles

SPIRALS >>
news.deviantart.com/article/91…