INSPIRATION STATION pt6
Inspiration Station is a joined community effort - started up by our fractal gallery volunteer Light
SuicideBySafetyPin
It features artists, who made an impact on the Fractal community, either via inspiration of artworks or selfless attitude of helping others & coding programs we all enjoy and use. I would like to introduce the featured artists by using quotes from published journals.
Welcome to pt6


McImages
timemit
says
The Guy who has the kind of DAINBRAMAGE we all want to have..A master of the bulb producing both grand scenic renders and intricate geometries alike.
kr0mat1k
says
mcimages has been one of my main inspiration. Almost every image he produces is so original that you can see tons of tweaks of his work on the days after. This title fits so well to him, it's so logical to give him this honor.He's one of the top Mandelbulb artists actually.
Hollowfication23
says
He is the reason istarted Mandelbulbing and he is always willing to help, and share his parameters.
rce-ordinary
says
i'm not a fan of m3d and also used to produce fractals, but his works is so fantastic. nuff said.
Lucy--C
says
Do you love 3D fractals? Then you should explore Brent's gallery (if you already haven't); his work with mandelbulb 3D is just amazing.
cyberxaos
says
I've never used mandelbulb3d, so I'm not a good judge of its output beyond knee-jerk aesthetic appreciation, but *mcimages has created some of my favorite mandelbulb3d images.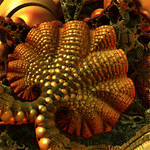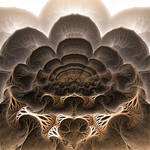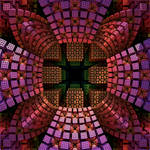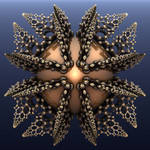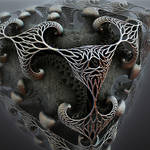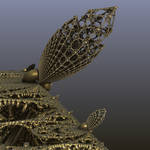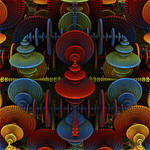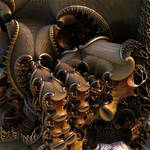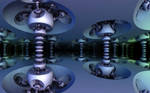 :thumb264600925: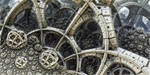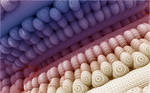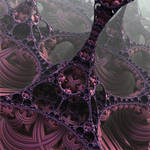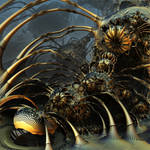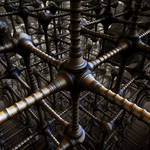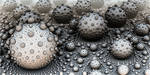 lyc
cyberxaos
says
This week's inspiration station features gfxcoder extraordinaire, lyc, author of chaotica and Indigo Renderer
Fiery-Fire
says
lyc also known as lycium on many fractal hang-out forums and to me Thomas. He is an awesome computer brain trapped in mere human shell No worries he will love this symbolic gesture, and he fully deserves it too. From software development & coding (he helped on many programs, you guys are using today to generate those intricate fractals) to his own nearly perfect rendering engines !! *lyc has it all !! I just wish he would make a bit more of his own iterated compositions hint...hint
Whatever I could dig-up in his gallery - please have a look at the master of putting pixels to do crazy dances....
Lucy--C
says
Thomas is a programmer and in his gallery you can find images rendered with various programs he's written. A special mention goes to Chaotica, fractal renderer for Apophysis flames.
Jimpan1973
says
He's the author of the render program Chaotica. And he also have some great art in his his gallery. He's done a lot for the fractal scene. Not just art and coding. He's given us a lot of help and guidance and helped us understand better what we do. lyc, we all love you!
Xyrus-02
says
I really owe my german bro respect! I am not the only one who says, that he is the best living graphics programmer and a massively talented fractal mind and artist. Cursed be you who refuse to look in his gallery. It's really worth it. His artworks are unique and amazing. GO!
timemit
says
There are people like me who just muck about having fun with all the cool toys there are to play with in fractal land....then there are people like lyc. who have the wonderous ability to make the things that we then go on to play with... now that's what I call putting creativity into art - Thanks man!!
esintu
says
fun dude, great friend, talented computer person that codes pretty images and stuff. i first got to know him from his scraps and not his proper gallery, so that's what i'll feature. please full view the thumbs featured below to appreciate the amazing texture. he actually singlehandedly made me grow fond of grain in digital images. enjoy! and don't let my obsession with his scraps prevent you from visiting his actual gallery. if you like these, you'll love the actual thing.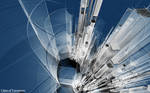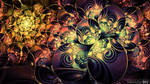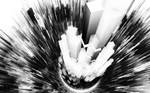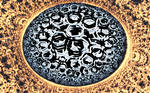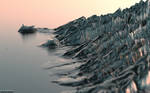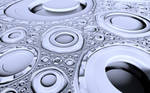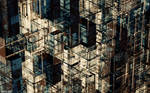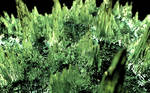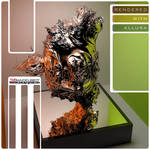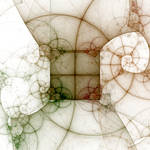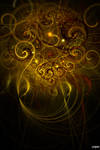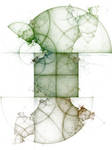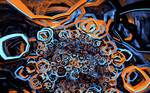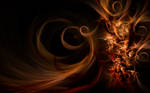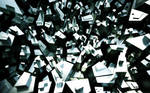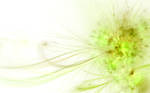 grinagog
IDeviant
says
grinagog was an Apo artist way ahead of his time. Although he never had access to the more advanced 7X version, his work remains as fresh as ever, a powerful testament to his obvious natural skills in all aspects of the program. Meticulously crafted and rendered to perfection, this is but a small selection of one of the finest fractal galleries you'll find here.
Fiery-Fire
says
Nick has been always a big influence and inspiration for many Apo flamers I can not tell you, how many times we all sat in chat and tried to figure out, how is getting those shapes and his palettes always applying to where he wants them to be.There are a definite two faves from Nick's gallery I always adored "Freezing flames" and "royal flush" - have them displayed for you below. If you want to have a taste of Apo mastery with cool ideas, you can not pass on grinagog's gallery - must see, must fave ....and I wish we had a chance to 'water his params' (as Light always said and I second that )
Lucy--C
says
One of my first fractal inspirations I love Nick's Apophysis work, always full of great details.
timemit
says
This is a delicious collection of Apophysis works.. the sort of stuff that makes me :drooling: and wish oh wish I could make Apo do that for me.. go check out his amazing gallery.
lindelokse
says
let's hope the amazing artist of this week will come back active on DA again soon, to share with us all the wonders he can create with Apophysis! Please go give a deep look to the beautiful gallery of mister grinagog

guagapunyaimel
Lucy--C
says
He has a very interesting fractal gallery, with great patterns and delicious colours!
allthenightlong
says
Famous with his interesting interviews with well-known personalities of dA and his fractals are known to me as very special ones.
Jimpan1973
says
His gallery is full on inovative and artistic Apophysis stuff. Go there and take a look. You won't be disappointed.
lindelokse
says
The featured artist of the week is one of the best people I've ever met on deviantART and such a dear friend please go enjoy ~guagapunyaimel's artworks and his admirable dedication to fractal art and fractal community!
Fiery-Fire
says
Your best bet, if you want to say hello to Randa is coming to our fractal chat #Aposhack where he is one of the mods.He has started a series of articles, with fractal artists interviews - and I do enjoy reading them - you should check them out, can find out more about people in your fractals watch.His fractals are always well composed in yummy splashes of pastels and saturated colors - beautiful palette combos, tons of field fractals with extra details added.
esintu
says
I can't skip a feature for guagapunyaimel. The apophysis abstracts he exhibits in his gallery are very unique and inspirational and I honestly think he's one of the best in that area, right up there with IDeviant and FarDareisMai . Without further ado, here are some fractals I thought didn't get the attention they deserved.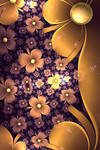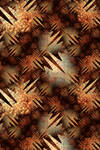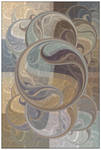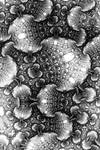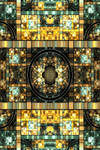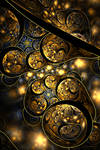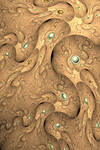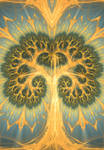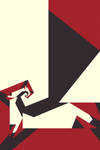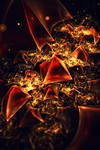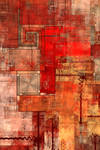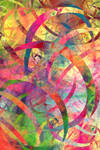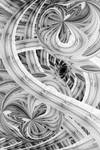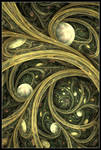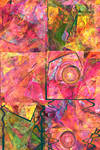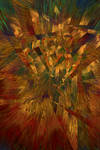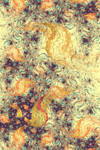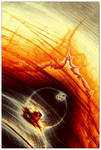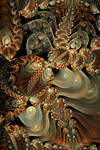 ClaireJones
Lucy--C
says
She was one of my inspirations when I first became interested in fractal art: I started with her flamepacks and tutorials for Apophysis (it was the end of 2007...)Her gallery is full of beautiful organic looking fractals; here's some examples of her work (including some useful resources!)
timemit
says
when I fist started to play with Apophysis Claires tut 'Julia Uncovered' was the first thing I ever learned..baptism by fire in some ways as it is a thorough and in depth tutorial...but the outcome is worth the input..... it's not just in apo and apo resources, Claire does wonders with FE and gimp.. shame she isn't around more but such is life!
Fiery-Fire
says
One of the nicest fractal galleries on dA and I think one of the oldest and most viewed when it comes to 'old-school' flames as well as julians and lazysusans. That is the gallery of today's Inspiration's Station `ClaireJonesShe is the most known for making amazing tutorilas - her Julia & Rings2 tutorials are pretty much a legend, I think every person who uses apophysis has them, read them and made great fractals, it did work for me, when I was starting up and didn't know Apo very well. Clair's tutos helped me find the way around the program and got me making my first grand julians.
pillemaster
says
CJ is a fractal artist and started, using apophysis and fractal explorer back in the times when no fancy tutorials and well known styles were around ... so you can find a lot of original fractal art that was really new and mindcracking fantastic at that time.
Jimpan1973
says
She has a gallery full of awesome Apophysis works and resources.
fractalfiend
says
Early pioneers are often overlooked because their work is dated ... Most people have seen x, y or z a thousand times. Some art is timeless and stands up to the humdrum and tedium. Case-in-point: `ClaireJones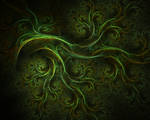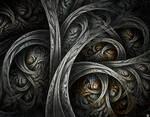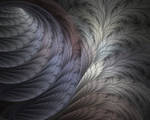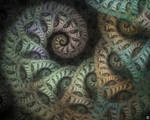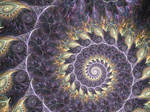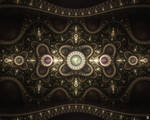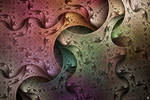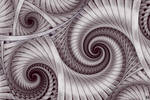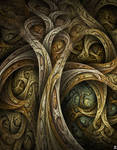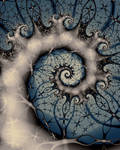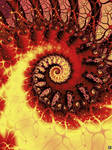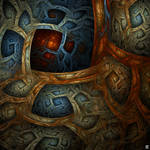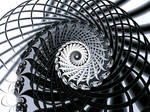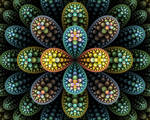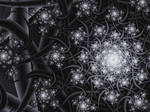 Inspiration station
previous editions




Inspiration Station pt1 >>
news.deviantart.com/article/16…

Inspiration Station pt2 >>
news.deviantart.com/article/16…

Inspiration Station pt3 >>
fiery-fire.deviantart.com/jour…

Inspiration Station pt4 >>
fiery-fire.deviantart.com/jour…

Inspiration Station pt5 >>
fiery-fire.deviantart.com/jour…

Wow. I've been inspired for sure. Haven't done many fractals for a while but this has given me a push.