INSPIRATION STATION pt5
Inspiration Station is a joined community effort - started up by our fractal gallery volunteer Light
SuicideBySafetyPin
It features artists, who made an impact on the Fractal community, either via inspiration of artworks or selfless attitude of helping others & coding programs we all enjoy and use. I would like to introduce the featured artists by using quotes from published journals.
Welcome to pt5


Coby01
eReSaW
says
Coby from the Netherlands - Her works are all masterpieces of the finest. She is the queen of UF.
Paddlin-Maddlin
says
This week's artist is none other than Coby is one of my personal favourites and a very talented and prolific fractal artist who produces some very beautiful pieces. Here are a few of those I like, but you really must visit her page and see all she has there for you. Enjoy.
jim373
says
One of the most talented Ultra Fractal artists on dA
Velvet--Glove
says
It is with great pleasure that this week I highlight the work of my friend and fellow Ultra Fractal artist, Coby. This talented lady has gone from strength to strength in her mastery of UF and can now be relied on to produce high quality and beautiful fracal art time and time again.It is difficult to pick just a few of her works to show you here so do understand that this is just a taster of the goodies to be found within her gallery... enjoy this small selection but do take some time to go and have a good look round at the rest of her work here. You won't be disappointed!
caffe1neadd1ct
says
I just love all of =coby01's fractals, she is a real inspiration!
theaver
says
I am happy that this weeks inspiration station is for Coby. We met in our dutch fractal club and started fractalling at about the same time. She is a wonderful friend and a great artist, a queen of UF who makes real original and wonderful art.
This is one of the fractals she made in the very beginning and you cannot see that she had only just started.In those days she also did some apo which she does not do much any longer though it earned her a DD. Later she amazed us all with the great art she made, it is hard to choose as there is so much that I like but I will try.
Jimpan1973
says
She masters UF with elegance. Her gallery is full of flowers and other colorful masterpieces. Go there and take a look. You won't be dissappointed.
Avantgarda
says
This talented dutch lady needs no introduction, check out her gorgeous works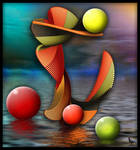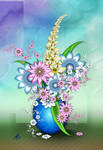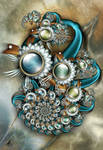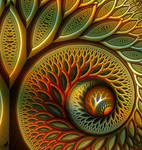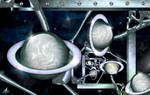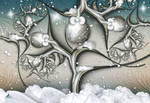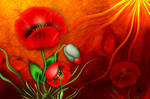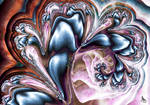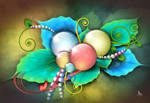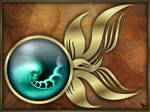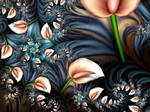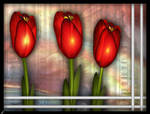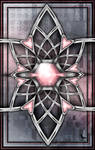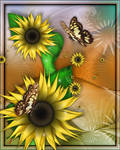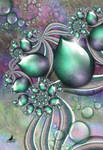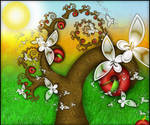 FarDareisMai
esintu
says
I trust many (especially those from the Shack) know more or less what I have to say about Jess, but for those who don't; `FarDareisMai's gallery is one I know pretty much by heart, and it's probably safe to say that about a quarter of it is in my favorites collection. Our tastes in, styles of and approach to art and specifically fractal art click really well so my gallery has quite a lot of works directly or indirectly inspired by her art. Beyond art, she's also a dear friend and a delight to chat with.For a gal who used to be a gallery director here, I find that her gallery is utterly underexposed and underappreciated. I personally think she's a genius with colour and texture, and she has many innovative experiments displayed there that will inspire you to try new things so go browse around. She has a very managable sized gallery considering she's been around for 7 years, but then, it's not a gallery you can appreciate fully by scanning the thumbnails so try and take your time.I will stop here and leave you with a hipster collection of five works from her gallery to add to the wonderful stuff other people have and will be featuring today
phoenixkeyblack
says
While most of us are pulling our hair out trying to learn the latest Apo style ...While we were trying to get the new dIFS formulas to work in Mandelbulb ...While you were sorting out your newest 35 layer UF masterpiece ... Yeah, you know who you are ...Jess made some simply beautiful art ..
Jimpan1973
says
She's very skilled in both Ultra Fractal and Apophysis. Her speciallty is abstract fractals. And she makes them splendid. Take a look in her gallery for some awesome goodies.
Fiery-Fire
says
In the galaxy far far away from here - ok, this is an inside joke as when I first met Jess I could not remember her name and I kept adding syllables from Far to Far-dare and now my spelling is perfect and she is just Jess !!
Jess is literally one of fractal community veterans she has been around for longer then some of other 'dinosaurs' and that as well as her art earns her a steady place in fractal community.
She has her own unique style and outlook about Fractals as art forms and that in itself gave me more then few things to ponder. Her beloved type of fractals is 'field' fractal full of shapes with clever use of masking & moding in UF and superb texturing. She is also as of last few months filled her gallery with interesting apophysis abstractions (and even Platinus got that 'bug')
jadenkanan
says
This week it goes too `FarDareisMai who is someone that has been around the community for quite a while now, and has been there to help along the way always and makes for a good friend as well.
Clepsidras
says
Jess says: who needs symmetry? I couldn't agree more. Her gallery is an amazing labyrinth of colours and texture and talent. Why don't you go and take a look yourself?
timemit
says
A truly inspirational collection of works awaits you in Jess's wonderful gallery [link] and exciting pieces with unusual and unexpected takes on the more familiar aspects of UF, a great collection of tuts and resources and a collection of Apo works to drool over .. thanks for sharing Jess
Pasternak
says
So the art of `FarDareisMai... why do I find it so awesome? It's amazing art, and its BOLD, devoid of fads and with amazing, creative use of color.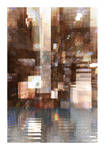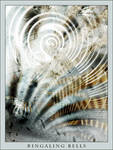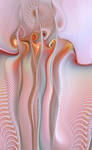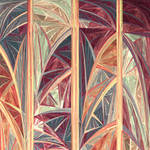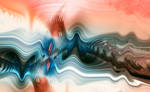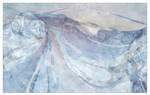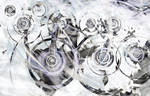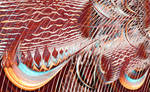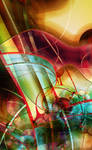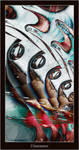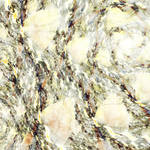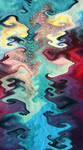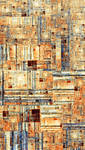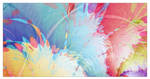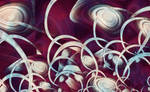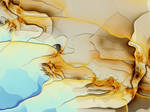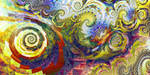 Fiery-Fire
dark-beam
says
Fiery-Fire Rocks!!
karlajkitty
says
I had so much fun going through Fiery-Fire's gallery of rich colors, beautiful designs, and brilliant diversity. But don't take my word for it - check her work out for your own treat
rce-ordinary
says
Fiery-Fire is a 'crazy' fractalist. yup, she made some fractals in many various styles. not only apo and ultrafractal which programs she used to make fractals, she also can made 3D scenes in bryce/daz, 3D fractals in mandelbulb 3d and mixed medias. she also share some resources such as tutorials and params (yay) which i used it a reference and practice.
Loony-L
says
Iwona is very talented with many fractal programs, and not only that, but she also makes some impressive 3D work. I love her fractals, they are so full of energy (and... omg, there are so many that I don't know where to begin... )
TABASCO-RAREMASTER
says
the IS this week is the page of my hot and very first DA friend Fiery-Fire [link] Check her awesome images in a wide genre & style-range here
jost1
says
I will be online here more often than I was last weeks, even though not so often as I used to be earlier. But this week I participate in the inspiration station featuring fiery-fire cause her gallery is worth it! Have a look: She's a very versatile artist. Here are some works that I like a lot.
Jimpan1973
says
This week we bring you a great friend of mine. Fiery-Fire. I met her in Aposhack some years ago. And I can tell you, she's one of the nicest persons around. And she's always up for a good joke.She's also a gfreat artist. She masters a lot of programs. Go through her gallery and take a look. It's feast for your eyes. I promise!
IDeviant
says
Although not as prolific as formerly (she was once almost Light-speed ), Iwona's mastery, especially of my own favourite software Apophysis, remains the stuff of legend. Page after page of highly polished yet richly detailed how-did-she-do-THAT? fractal goodness, all in the kind of muted, earthy-leaning tones that I often favour. A small selection to whet the appetite
timemit
says
If you want to see some of the very best in a wide range of fractal programs..go visit Fiery Fire and give her some deviant art love.Apo.. Ultra Frac..mandelbulbs..Incendia..tutorials..photo manips..3Dabstracts..scenes ..you name it Iwona does it and does is brilliantly. A True addict with a habit that rewards us all with super works...thanks Iwona
Clepsidras
says
Fiery or Iwona, is a talented fractal and 3D artists that lives in Canada and it is one of the responsibles for me doing Apophysis fractals. Saying that is saying I own Iwona a lot. But she is a master with a big "M" having a great deal of talented work in her gallery. Not only she masters the hard fractal art, as she dabbles with grace with photomanipulations and she can create the most amazing works with her 3D skills. Iwona is a heavy weight in talent and a most dear and admired artist of my heart.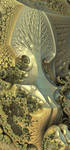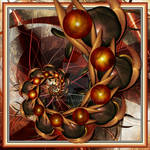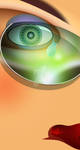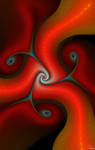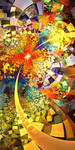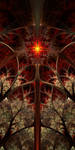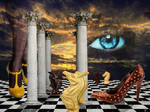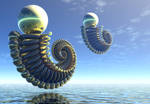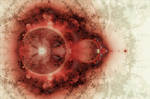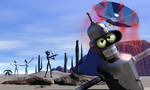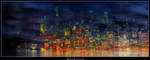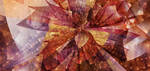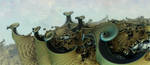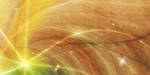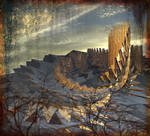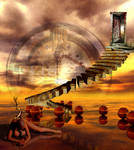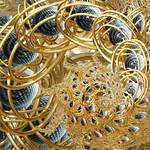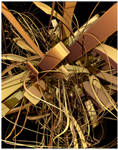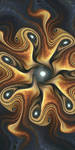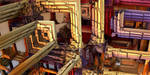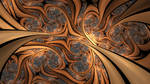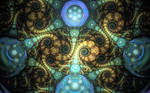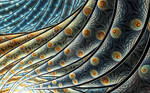 Mobilelectro
kr0mat1k
says
Cory Ench aka ~Mobilelectro is one of the most inventive fractal artist around, a master of complex patterns and so clever with the colors. He's known as a fractal artist over DA, but he's so much more
cmptrwhz
says
It is once again time for Inspiration Station. This week we are featuring ~Mobilelectro. As I browsed thru this deviant's gallery I was amazed at the level of complexity that is contained within the fractals created. here are a few I thought were grand and so take a minute out of your day to browse thru these images. I bet you will find one you like also.
phoenixkeyblack
says
I found this installment of Inspiration Station very difficult to write for two reasons -
1. I usually use the 'Sit Back and Watch' feature to view ~Mobilelectro's gallery, so there weren't very many of these awesome works in my Favourites.2. I couldn't stop pasting thumbs ...The intracate details in ~Mobilelectro's Apophysis works leave me gobsmacked ...

cyberxaos
says
This artist creates some of the most intricate and detailed Apophysis designs.
Lucy--C
says
He makes amazing things with Apophysis; his fractals with complex and intricate patterns are a true inspiration!
fractalfiend
says
It would appear that I am still a little behind the curve on most Fractal artists. Case-in-point: ~Mobilelectro Absolutely stunning work that until today I was totally unaware ... I've corrected that oversight! Enjoy!
pillemaster
says
... a true fractal artist with a unique style and a great skill... but see for yourself in ~Mobilelectro's galery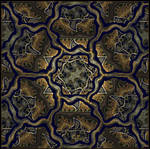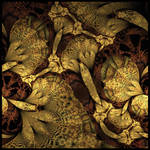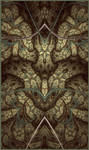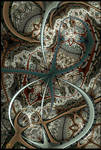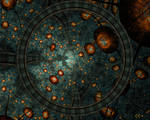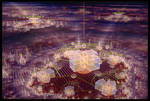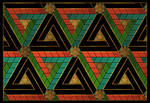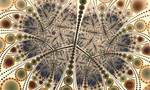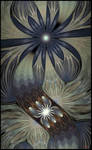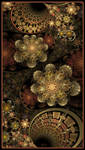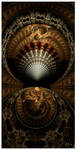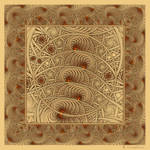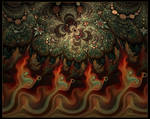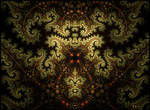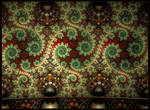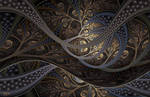 psion005
cyberxaos
says
This week's inspiration station features a psychedelic extraterrestrial artist psion005
Leichenengel
says
Please make sure you don't forget to check out his gallery for more awesome stuff. Additionally I want to say that he was always the right address when wanting to pong trippy/psychedelic parametres - our Alien is just awesome like that.
Jimpan1973
says
Take a look in his gallery to see some really nice and trippy fractals. You can find works from different fractal programs. His work is very colorful. Go there now and enjoy!!!
pillemaster
says
... a fractal artist of the first hour when no fancy tutorials and well known styles were around
... but see the great skill for yourself in *psion005's galery
phoenixkeyblack
says
Whilst your average alien is busy doing unspeakable things to farm animals and abducting people with IQs that match their shoe size, one of our visitors is researching the things we humans do to make ourselves happy ...To fool the authorities and pay his taxes he has taken human form and is known as Andrew Ostin ...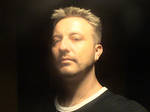 But I would like to introduce you to psion005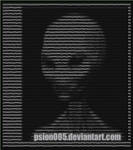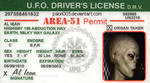 and his pooch >>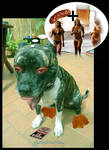 As luck would have it, I have just learned that he is in this part of the galaxy just in time for this weeks 'Inspiration Station' ...Inside the mind of our alien can be very surreal and a sometimes dark and disturbing place ...They grey dudes keep themselves entertained by running around the lower end of the human gene pool, and waving their anal probes around. Psion005 is a far more colourful character and gets his kicks in different ways ... I'm sure the crowds at these gatherings contain a higher than usual alien to human ratio ...The more artistic alien can usually be found in Southern England where he will make fantastic designs in wheat fields ...This alien's artwork is an inspiration, his lifestyle should be too ... Please show him a bit of earthling love ...
Fiery-Fire
says
Psion - also known as Andrew in his mere human disguise is a perfect example of fractal artist, who takes soo much joy & fun in making his fractals it's infectious (even to aliens). His gallery is filled with different styles and ideas, he takes you on trips thru different galaxies and alien landscapes !! You have to bring tons of toast when visiting his gallery and make sure you don't get abducted the first time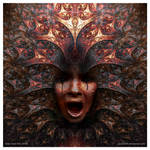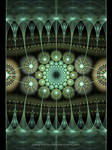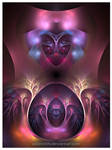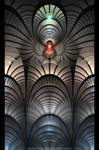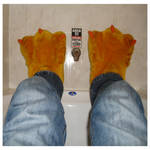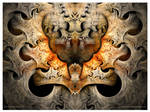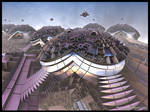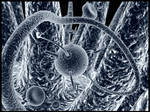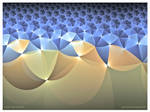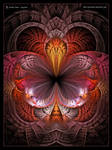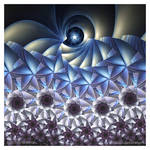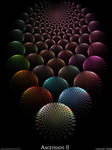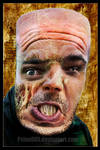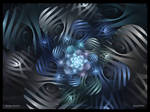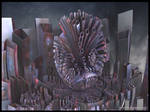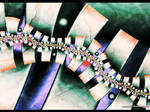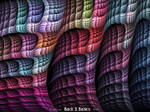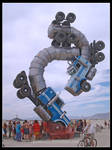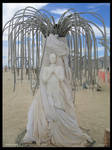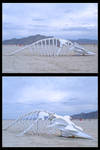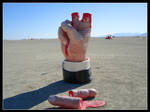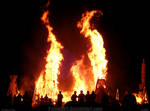 Inspiration station
previous editions




Inspiration Station pt1 >>
news.deviantart.com/article/16…

Inspiration Station pt2 >>
news.deviantart.com/article/16…

Inspiration Station pt3 >>
fiery-fire.deviantart.com/jour…

Inspiration Station pt4 >>
fiery-fire.deviantart.com/jour…

Well done! So many of my favorite artists in this one! Keep up the great inspiration series!!