Holiday Cheers and FRACSTRACT!!!
Apophysis
l
UltraFractal
l
Bryce
l
Resources
l
Params
l
dA portfolio
l
My Gifts


Hello Everybody !!!


Yes I have been a bit quiet

due to many things happening, and yes some things were 'secret projects' !!

I didn't update my journal yet, since I was waiting for the response from deviants first, but it's True ...I made my first Group ever - it's called
FracStract
and it's open and fixed up for 'lookies' and joining-in !!! You can treat it as sort of a gift for myself and for you too

The Group is of course fractal, and it really focuses on Abstract side or style of images, which is something I always wanted. We got members from a lot of different programs - Apophysis, UltraFractal, fractal manipulations and of course ...some Incendia and experimental softwares
Xyrus-02
loves finding and playing with

First thing I did, and I'm glad I did that - is got myself a group of excellent admins, who are my friends and art and fractal lovers

With names like
esintu
,
OutsideFate
,
Jeddaka
,
Jimpan1973
,
Mythos721
,
Xyrus-02
, and as of today also
zweeZwyy
we have a full mod-squad and things are running smoothly so far, we had a day of massive members acceptance and 'featured deviations' posts, which spammed the watch-folders

but all that is under control right now.
The Group is open to everyone in fractal community !! Just make sure you read the rules posted at the front page of

and if things look good to you and you a fan of the genre, as well as make some fractals fitting the group's motto - Click to join-in and you will be voted in, within hours. Yey !! and we getting new members every day

Yes - I'm the founder and there are times, when I use my 'super-powers', but most of the time whatever comes in to the group is looked at by mods

and this way we all have a say in quality and quantity control. Plus makes it easier, since we all in different times-zones. When I'm not around you got plenty of other very friendly admins to help you out with things, answer notes, send invites etc.
Let me give you a little taste of
FracStract


Niceeee, right?


Another new thing is - I made a new Apophysis Tutorial

and it has been received very well, looking at the number of faves, views and downloads (why those, never match I have no clue

)
Tuto >>
some examples of what can be made from my gallery ...
And of course a bit THANK YOU !!! to All deviants using it, testing things out and really exceeding my expectations in ideas, shapes and colors

This is a mini-gallery, just from last few days, I got links coming in under the Tutorial

, but not all images could fit in the artists comments (you know, the thumbs limits..)
Wow !!! so many and they all amazing and deserve to be looked at !!! :cheer:
See, how easy is to get featured

just post a link under the tutorial with your creation and you will
be added to this great collection


:thumb146966171:
from my auuuutiiiieeee Anna
Golubaja

ss






































And The Seasons Greetings !!!


Have a good and peaceful Holidays, whatever you are celebrating

and spread some Love !!

:thumb145956936:
:thumb147073632:
:thumb146784399:
:thumb147012875:
:thumb105345972:
:thumb71997273::thumb106613458:
:thumb145459004:
:thumb144922736::thumb146181891:













and now if you excuse Me, I got Group to run, comments to answer, faves to look at and
all that just before Christmas starts !!
Love Ya ALL !!!
Fiery













.
.
.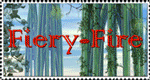 :thumb27855574:
Founder

Contributor / Moderator in Groups:




CSS made by
TwiggyTeeluck
Modified by
Fiery-Fire