Apophysis
l
UltraFractal
l
Bryce
l
Resources
l
Params
l
dA portfolio
l
My Gifts

Busy busy - as usual too much to do and not enough time, what else can be new

I'm around on DA, every second day, had to cut down my internet time a bit, well maybe that will change in few weeks plus I miss making more fractals ....
Have a list of things I should be doing - and it's really long, hope being organized helps.

I'm also helping my friends running some groups on
RedBubble

what a busy place, that is - plus it gives me a great inside to how other art-sites are set-up.
There is few things I like there and few things I don't. Lets start with my likes (better news should always go first):
the primary objective of the site is SALES !! and exposure, it's always nice to have that, when you an Artist. Also making groups is directly connected with getting artists works promoted, sooooo GROUPS ARE FREE !!! (can you believe that), also to excite the artists every group can apply for a sweet $20US voucher (monthly) - for challenges, rewards etc. Now that part I'm so envious about, when compared to DA where all the prizes have to be donated or come-out of private pocket.
The dislikes: the artwork can not be viewed at decent size (even with the right click blocked, and watermarks), the images are small and if you have cool details in your creations you have to upload separate pics for close-ups

Another one, because groups have such 'power' doing features in private journals it's not that common, and not that welcomed eeekkkk (widely - some artists, really have 'high' noses if you would like to show-case their art) oooops
Overall - things are pretty friendly, but devArt is still my home

If you would like to have a quick look at some groups, just to give you a taste here is some links:
www.redbubble.com/groups/welco… Paradise)
,
www.redbubble.com/groups/1-art… Artists of RedBubble)
,
www.redbubble.com/globes-spher…, Spheres and Curves)

Finally caved-in and watched
"Avatar"

Did I like it ? YES !!

the story is very plain, and predictable - simple is good in this case, carry a good message as well. Within two hours - you can see something, wild and beautiful subjected to the 'spoils' of war and greedy nature, that should make you think, if you find the time to look away from those amazing landscapes.
Truly this is an 'eye-candy' even for the most fussy of us. The digital graphics are superb and the colors (as much as I do resist the fluorescent hues) are vivacious enough to make you wanna pack your bags, turn blue, grow a tail and move there ....oooops, it's not a real place

Love the set designs, the jungle is so rich with amazing, exotic plants, full of life and fantastic looking animal creatures. Ouuu happy days - some of the plants do look like fractals

Im not joking !! Have a look, the spiral orange plants - when Jake goes for his first trip, that just looks like Incendia, all the night plants glow-in-the-dark plants, could be made using Apo !! And the floating mountains

- I think we already have a big section of those in the DA gallery and now it's going to grow.
Welcome to Pandora Feature: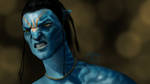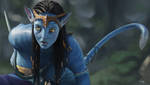 :thumb156531857: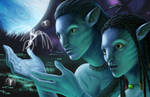 :thumb147390916: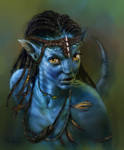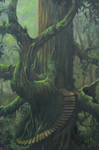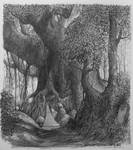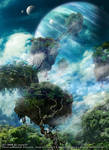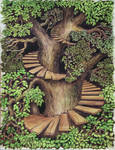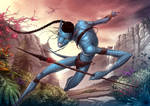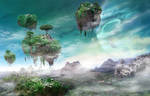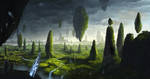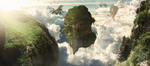 :thumb146024944: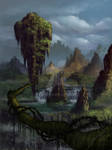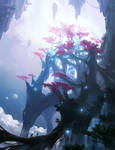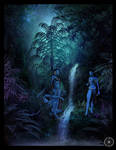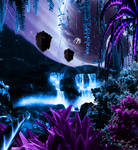 :thumb149264194: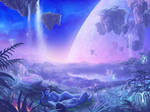 Finishing of with some extra fractals, you should have a look at !!

(I think some Pandora colors sneaked-in here)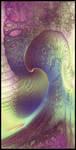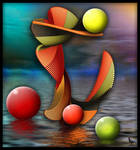 :thumb156306529: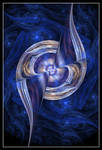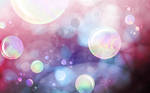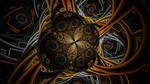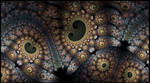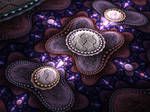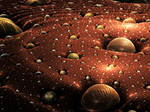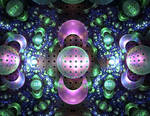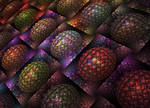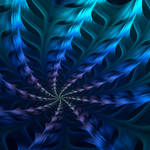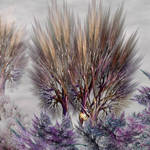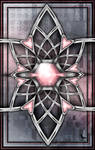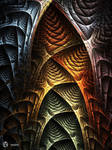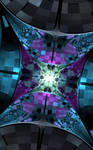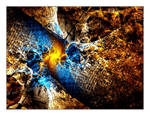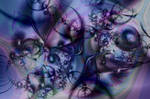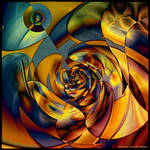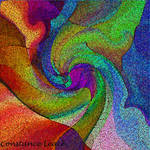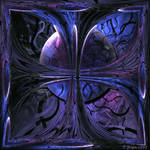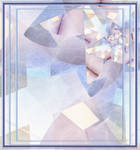 PS. I'm a bit behind with faving and comments. Please forgive me, I'm sitting on 700deviations, some 200comments and not that much time !!!
Big THANK YOU and WELCOME to all

CSS made by
TwiggyTeeluck
Customized by
Fiery-Fire