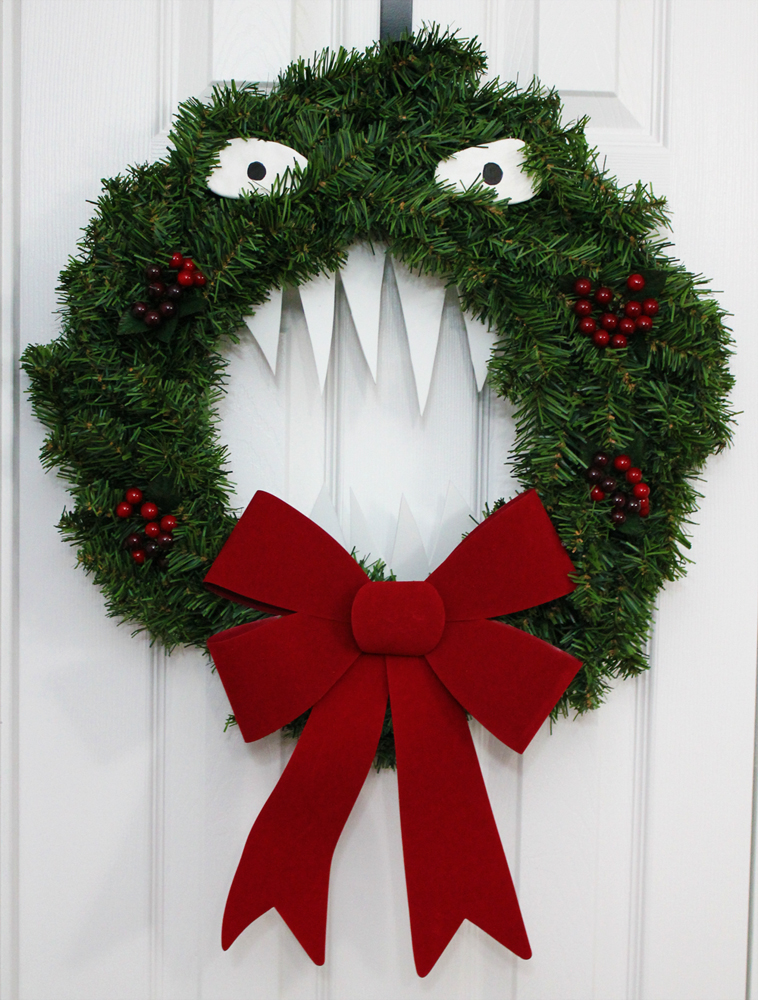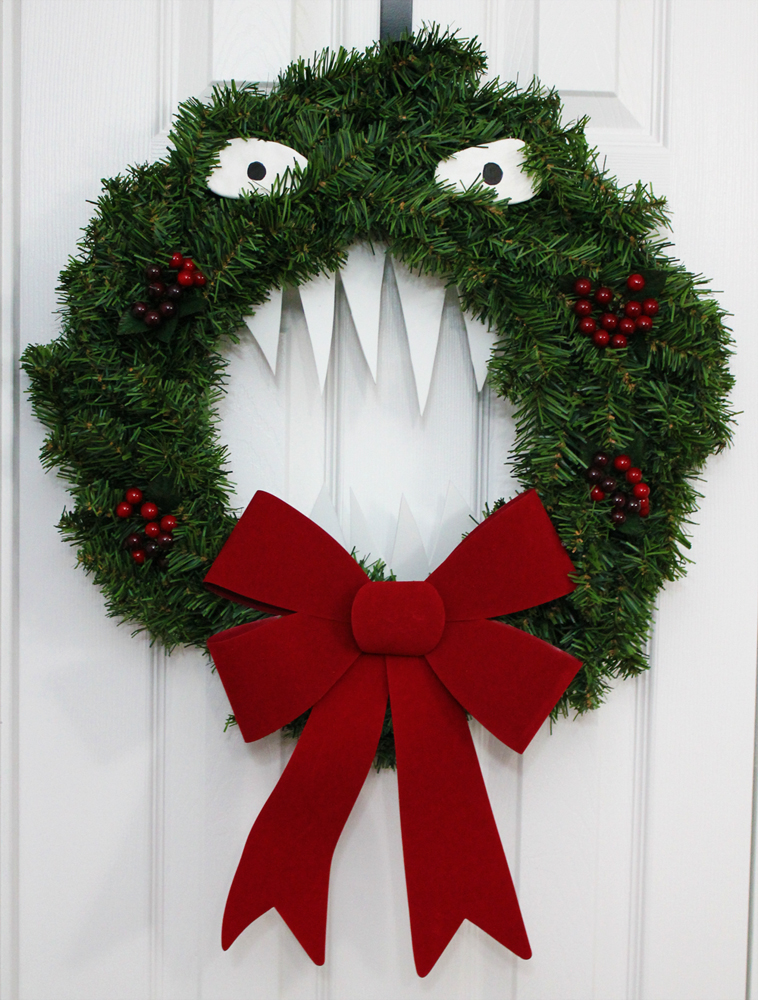 Watch
I planned to make this last year but never got around to it. As you might have guessed, it's my interpretation of the man-eating wreath in Tim Burton's Nightmare Before Christmas.

Featured here! [link]

*EDIT* Due to an overwhelming response to this, I've decided to include a...

Mini-tutorial!
Materials needed:


Wreath of your choice (artificial is recommended). Try looking at dollar stores.


White craft foam for the teeth


White air-dry or oven-bake clay (I used Sculpey oven-bake).


Red bow (pre-made or one you made yourself).


Red berry "wreath picks" (Any craft store will have them during the holiday season).


Hot glue gun & glue


Some type of wreath hanger (I used an over-the-door one).

Step 1: Hang your wreath up and adjust the branches to your liking.
Step 2: Mold his eyes from the clay. The size of the eyes will depend on the size of your wreath. I made mine basic flat ovals. Bake the clay or leave it out to dry as per the instructions on the package. When they harden, draw some angry-looking pupils on those suckers with either a Sharpie or some paint and then attach them to the wreath. Adjust the branches to give him some angry eyebrows.
Step 3: Attach the bow to the wreath with some hot glue or a twist-tie.
Step 3: Add the red berry picks to the wreath anywhere you please.
Step 4: Freehand some mean looking teeth on the craft foam and cut them out for both the top and bottom of the wreath's "mouth". Then just hot glue them on.
Step 5: Hang him up and enjoy! Just don't get too close to him....he might bite.




Merry Christmas!