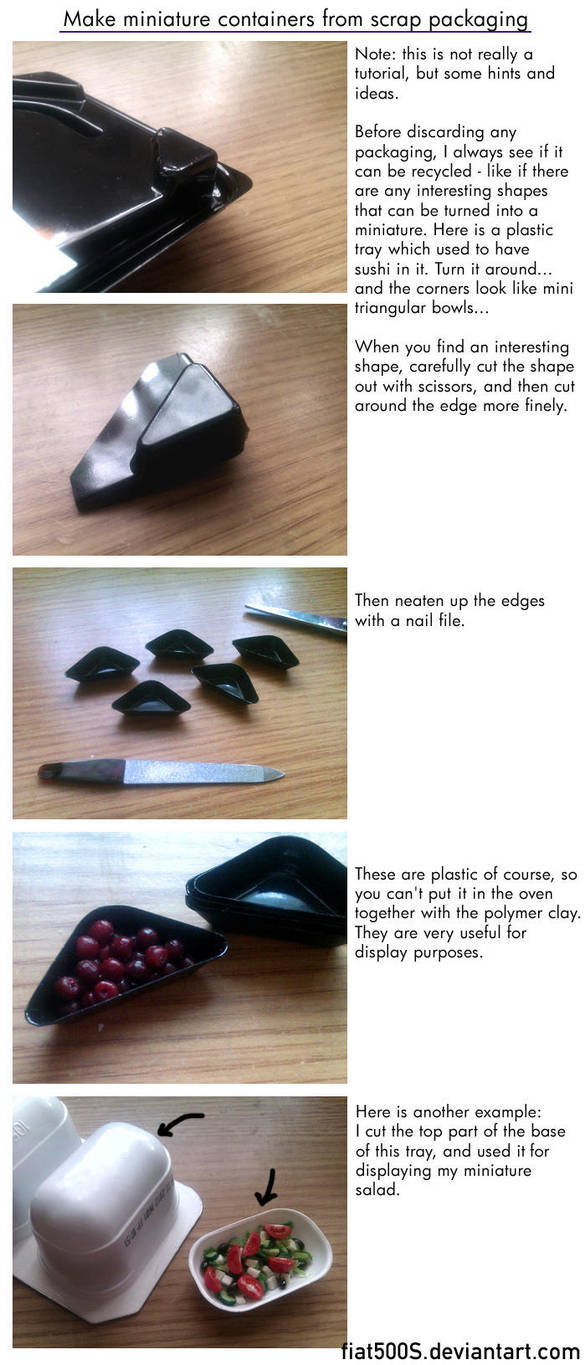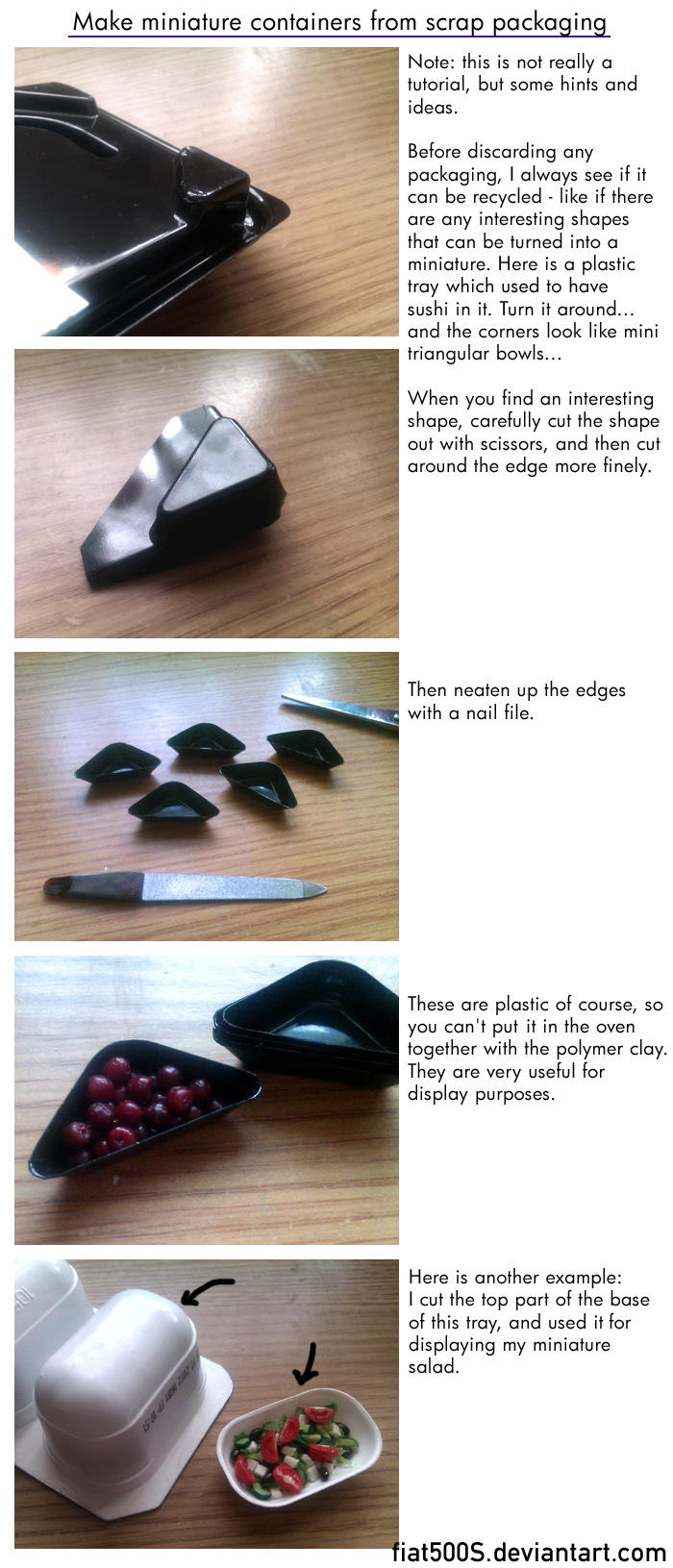 Watch
Just some tips on how I got the mini containers for some of my handmade miniatures
Thanks. This is very interesting.
Reply

thank you for uploading this <3
Reply

Great Ideas

Reply

Oh I so need to remember this! Thanks for the heads-up!

Reply

Clever, and very resourceful.
Reply

Thank you very much for appreciating.

Reply

My pleasure. It is nice to see you again. It seems that you only visit once a week.
Reply

Oh, I really do wish to visit more. I look after my young daughter, and so this limits the amount of free time I have (and also time to craft miniatures).

Nevertheless, I regularly visit the artists I watch and then bookmark their artwork to remind me to visit again soon!
Reply