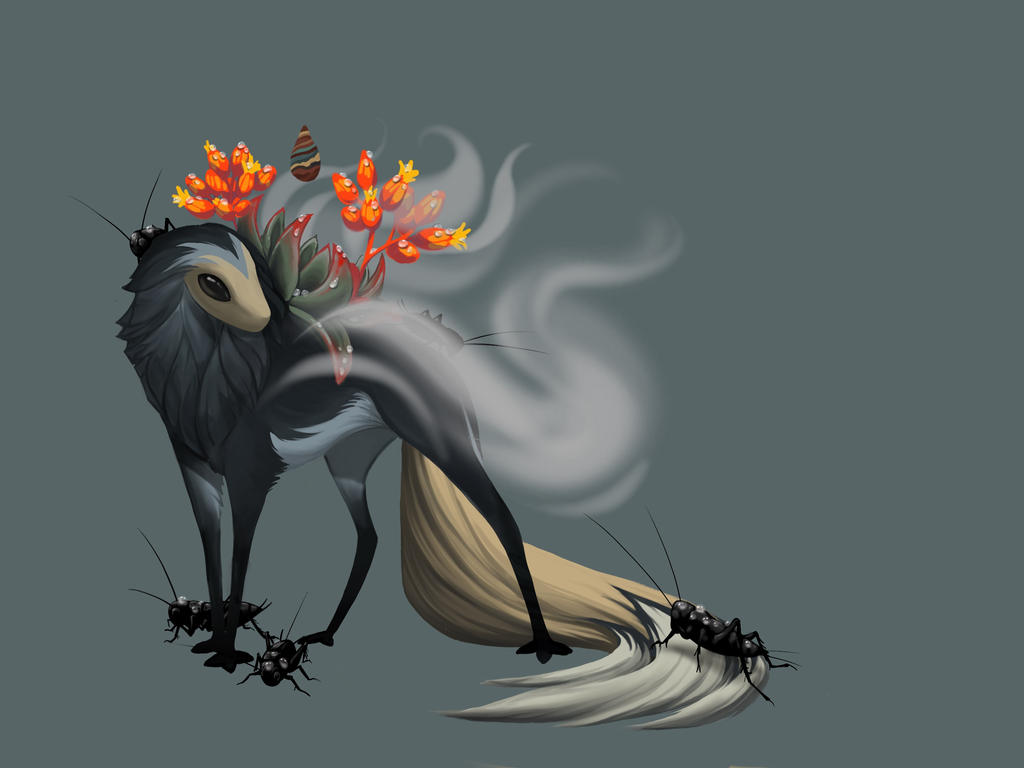 -may be used in any writing (but please read about her!)
Basic Info
Súice
(from Irish súiche - soot)
Pronuncation
Origin : traveler
Nature : blissful
Boundary : box canyon
Size : petite
Nature Features : canyon live-forever (Dudleya cymosa)
TF Rewards :
picture jasper droplet, red phantom quartz
Familiar :
fall field crickets (
Gryllus pennsylvanicus
)
Elemental :
foggy dew
Blessing:

Lunar Nightlight (mountain biome)
stash of resource images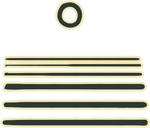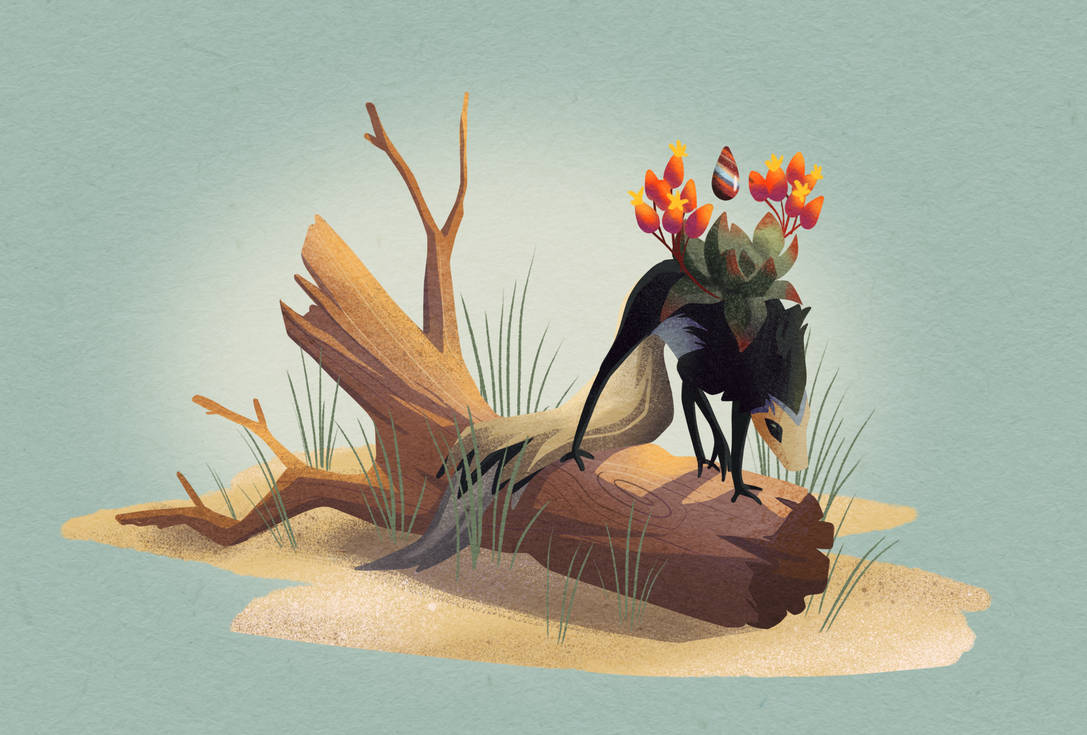 Personality




altruistic | perceptive | cunning | empathetic | tenderfoot


Súice spent a good long portion of her existence as an esk completely feral; she does not remember her transformation or her transformer, and without anyone around to explain this new post-life and its ways to her, she was left to her intuition. This caused her to have to 'feel' her way around existence, developing an intense connection and sensitivity to all of the life forms within her canyon and using them as a guide and baseline. The oneness she feels in her canyon and among its inhabitants is bliss - though it didn't quite feel that way at first. Her driving motivation is the maintenance of her boundary and its many inhabitants, which suffer from climate change and increasing human activity.
Courtesy of having to feel her way around, she is a master of reading body language, emotions, and 'vibrations'. She loves the sounds of crickets, the warmth of morning sunlight, the smell of rain, climbing things, and helping the natural world. She has an intense innate fear of snakes that she doesn't understand, and she dislikes litter, cars, human laughter (but likes their singing), and cold weather.
Though she tends to be a homebody and can be anxious leaving her boundary without anyone to mind it, she enjoys adventures, exploring new things, and making friends. She loves the company of others and learning new things about esk from them, or helping newcomers: she all-too-well knows what it's like to be new to esk-hood!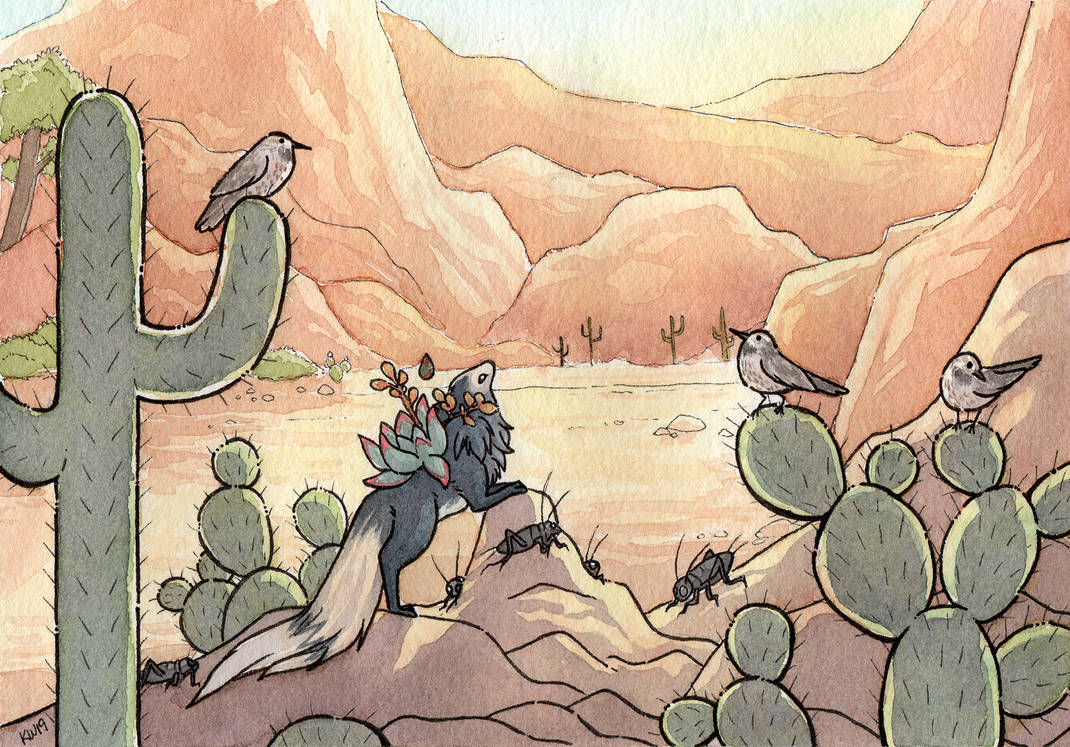 Súice will gladly be your esk's transformer if you need a backstory for your Arid MYO!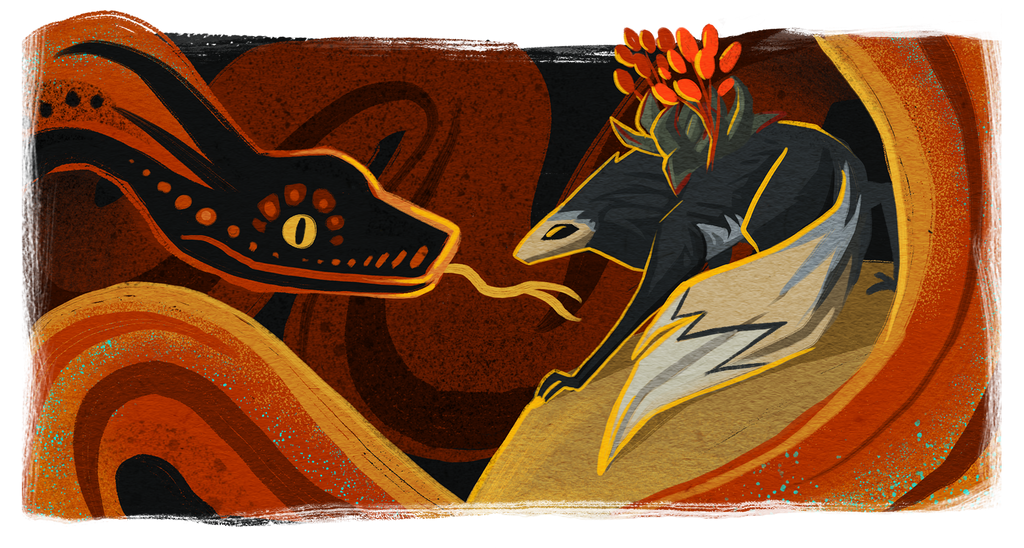 ACHIEVEMENTS