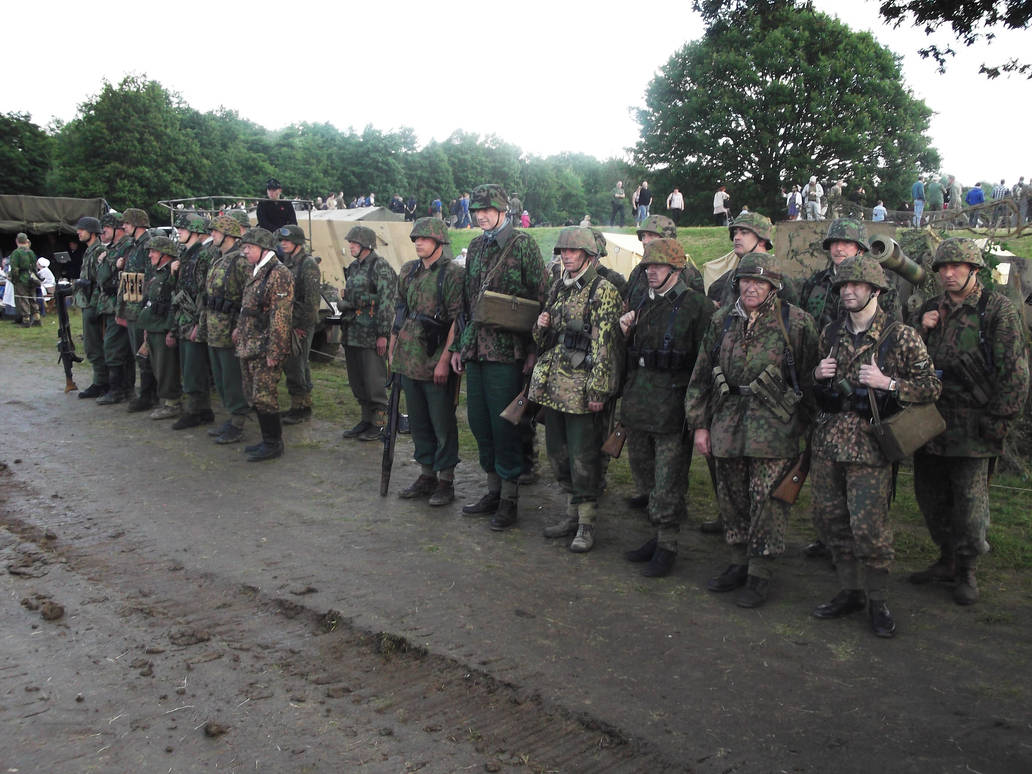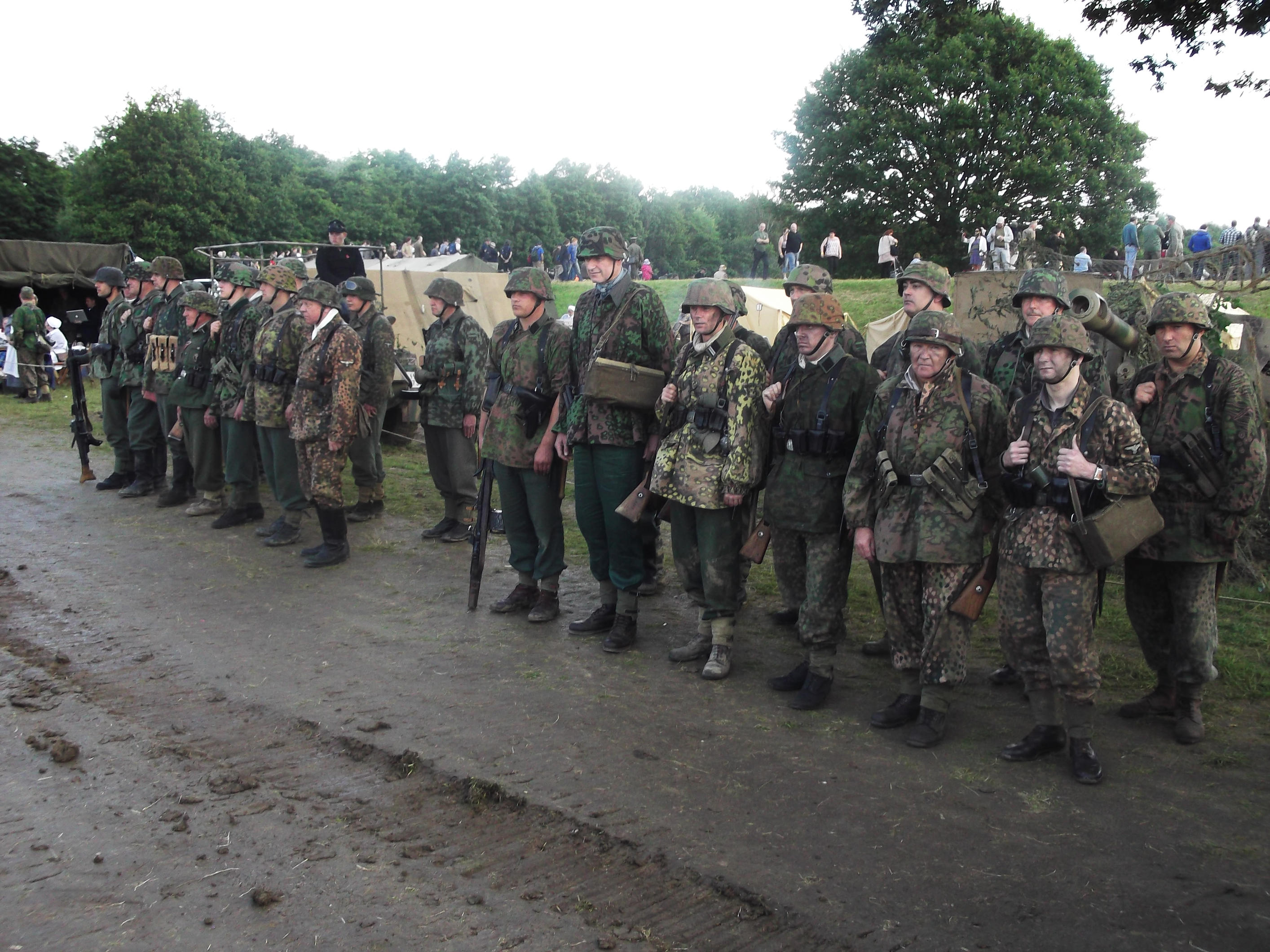 Watch
German WW2 reenactors at the War and peace show at Paddock wood on the 21ST July 2012.

Nice photo, well some people there arent in shape as they should be but still great bunch of reenactors

Miss being one

Reply

Well, this one certainly shows one thing most model producers (Even Dragon, the best of them all) constantly forget - that soldiers had different heights and figures,
Reply

that's got to be a fun hobby!
Reply

I would love to reenact the SS, Wehrmacht or maybe even the Soviets! But, unfortunately, i don't have the money or time to do it...Damn you to hell, school!
Reply

That's a real shame school can be a pain in the ass if you come to the UK things like the War and peace show or revival it's now called this event goes on until the weekend on July each year. BTW thanks for the

Reply

Well, it's a real shame to live in Norway.....you can't even get any stuff without paying a lot of money for customs. It's like...if you're ordering a Airsoft rifle for about 300 bucks, the customs in Norway might cost you another 200..
Oh, and...no problem! The picture looked really awesome!
Reply

Makes me wish I was a World War II Reenactor, although I would rather reenact as the Wehrmacht or as the British Infantry. (Not very fond to remembering my British/Canadian Infantry Divisions.)
Reply

I like the Wehrmacht best myself
Reply

I got a friend who reenacts for the Waffen SS, I tend to think of him as a nut job for doing so but it's what he enjoys doing so I don't really judge him anymore. Lol
Reply

One time at a military re enactment event call the War and peace show I met a man called Chris what he does is more Vietnam war than WW2
Reply

I'm more into the American Civil War Reenacting kind of stuff. But Vietnam sounds really interesting as well.

Reply

Yeah, even though the Americans screwed up the war in Vietnam at least the American civil war had some form of positive outcome
Reply

Only bad thing was 620,000 boys and fine young men died for a cause. For the North it was mainly to keep the country in one piece, for the South it was states rights and slavery. I myself supported the North mainly because of the South DID win then things would be a lot different today. I find it hard to imagine what the United States would be like if the South did wuin but I am sure there is people out there that might possibly know.
Reply