literature
[Commission | price list] - OPEN

Literature Text
Everything you have to know about ordering a commission from me...
◆Each chapter below contains 1 example of what I draw. Namely "different technics" (styles) of drawing.
Everything goes in order:
1) Headshot, 2) Halfbody, 3) Fullbody, complicity of the drawing (towards bottom everything is getting more complex). Then goes such things as shading, background.
Here is no prices on different types of sketches, that you may see in my portfolio, but I draw them for payment too. In case you want one - note me in order to specify a price, attaching examples of the sketch you want.
◆The prices can seem very high. In fact, they are averaged. We will discuss all this with you, do not be afraid to ask questions ~
☀ Whenever you want to note me regarding commissions, write in the subject theme of the note, that this is a commission.
☀ I accept payment through
PayPal.
Full or 50% prepayment.
When transferring, consider
taxes
, please :с
☀ It's better when you pay me after me showing you the sketch.
☀
Deadline.
I have to know a Certain day of when to finish the artwork (one week, month, three months, eternity etc.), write to me about this.
☀ I am from those people, who always gives a lot of attention to the reference of the character, drawing what I'm seeing on the reference sheet, repeating states and canons. Following creature's personality and characteristics, not just thoughtlessly drawing a character with emotions, that don't fit him. That's why I will be asking a lot of questions regarding character, in order to specify details. You can always send me photo-references, describing their look and history, music and images, that associates with him.
☀ Idea. I strongly advise you to say what kind of emotion, posture or angle you want to see. But try not to severely limit my imagination. Ohhhh, it will be great if you order some background: the illustration will be more interesting, and not the typical blank art on a white background, which I do not even want to publish ..
☀ I'm ASKING you very kindly to directly write what do you want to order and for which price. Read price-list carefully. I'm very tired of having to ask a lot of questions to innatentive buyers. (Example of what I usually get: "I want to have a headshot!" - But what kind of headshot? Here is at least 6 types of them! Let's specify straight from the beginning what exactly do you want).
◆It would be even better, if you send me an example straight from my gallery, in desired style and considering shading etc. ("Hey, dude, draw my doggo like on this artwork of yours!")

☀Price for the background and additional character in the illustration.
info about the backgrounds is written almost at the very bottom of the price list
- an additional character does not always have 100% cost. If, for example, he is depicted running somewhere far from the main character in the foreground, drawing his details will take much less time, therefore this full growth is cheaper.
- Wings, Cerberus-like heads, extra limbs, overly long fluffy tails and other details, such as complex elements of clothing and armor (chain mail, a bunch of jewelry, carving on weapons) - for an additional fee. (drawing a character with wings at a regular price is just dishonest)
☀
What I draw:
- Any all animals, monsters and anthropomorphs: dogs, cats, ungulates, insects, rodents, furries, dragons, humans, elves, orcs, monsters from myths, zombies ..
- fan art, for fandoms that I love or at least understand
- eroticism, porn, guro and coprofilia, for genitals and all the ensuing cruel margin, compensating for the damage to my childish, fragile psyche
- Album covers and tattoo designs
- any nature, ruins, abandoned architecture, weapons, armor
- grotesque caricatures
Here are some examples of the variety of creatures I've ever drawn: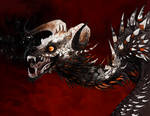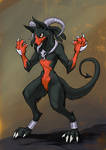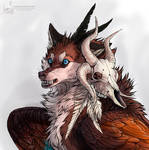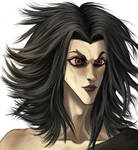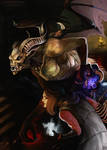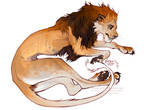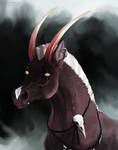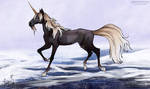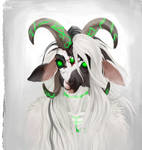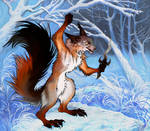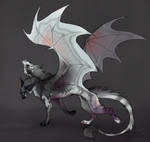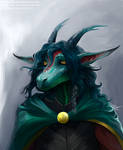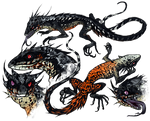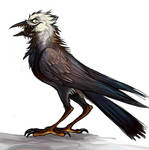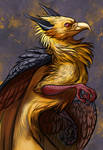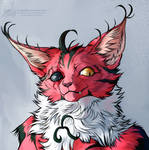 ☀
What I DON't draw:
- Under the pointer complex, pre-designed illustrations, where it is NOT possible to show your imagination
- Portraits of you and your mothers, children, etc. .. (exception: if I like the looks)
- Multiple edits per character. For this extra charge. I came across people correcting every stroke (it would seem if it was worth making an order at all?) And we all know that time = money.
◆Likewise, you can get a discount if your character is very simple (for example, a white wolf with no complex patterns)
☀ In my price list there are examples not of each style I draw in. If you didn't find there something, that interested you, but artwork of this kind is in my gallery - just send it to me through the notes as an example and order the same one.
Also, I'm not always holding myself to the one or another drawing style, that you chose. That's apply to different kinds of linearts and half-realism - little by little I'm experimenting.
Price list does not contains prices regarding the sketches, due the fact, that there are too many kinds of them and I simply can't group them into a list. Generally, my PM is open...
☀ Answer the finished work, I want to understand if you liked the result. It's important for me
Prices
:
Sketch
.
Color sketch
— Fullbody – 20$
— half-body – 13$
— Headshot – 7$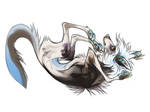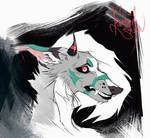 Sketch with color and shadows
— Fullbody – 30$
— half-body – 18$
— Headshot – 10$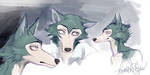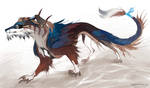 "graphic" Line\Base
.
- you can paint it yourself by requesting a psd, but you do not have distribution rights
— Empty line, full body - $ 30
— Empty line in half body - $ 18
— Empty line headshot - $ 10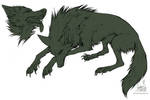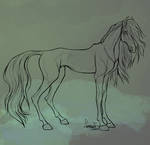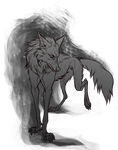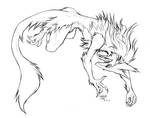 "graphic" Colored line"graphic"Line + color
— Fullbody –70$
— half-body – 45$
— Headshot – 25$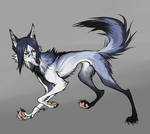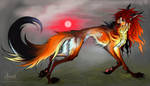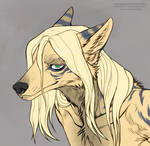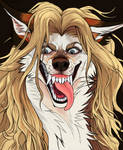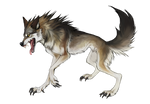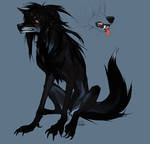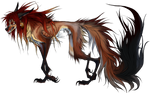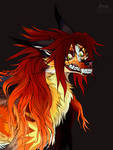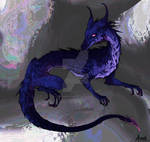 Optional: thin neat lines +0$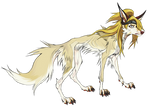 — Optional:basic colors and colored contours +5$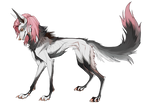 "graphic" Line + color + shade
(лайн + рендер)
— Fullbody – 140$
— half-body – 80$
— Headshot – 50$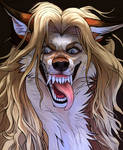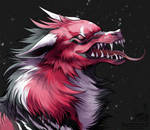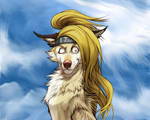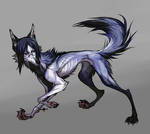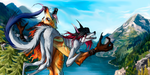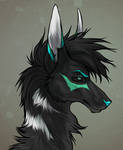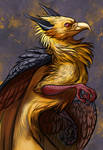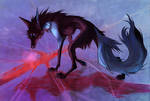 Optional: cellshading (Headshot +15$, half-body +30$, Fullbody +50$)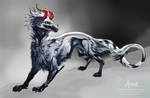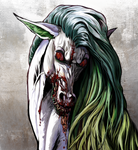 Semi-realism
.
Semi-realism: black and white sketch
— Fullbody – 40$
— half-body – 20$
— Headshot – 10$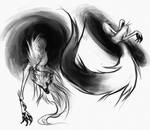 Semi-realism: line + color
— Fullbody – 70$
— half-body – 35$
— Headshot – 20$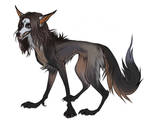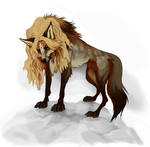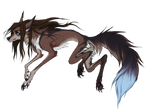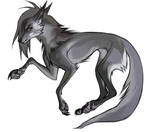 Semi-realism: Line + color + shade
— Fullbody – 110$
— half-body – 70$
— Headshot – 37$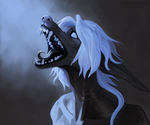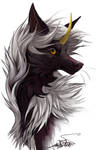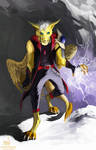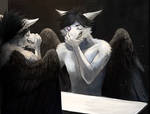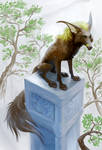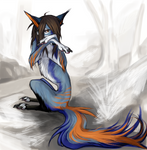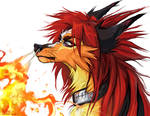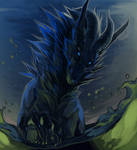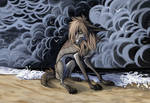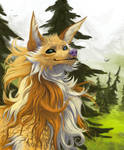 Realism
(Here are provided 2-4 years old or not fully drawn examples due lacking of such commissions of realism style. But just so you know - I can draw everything)
Headshot
:
(Price depends on if you want me to picture the head only, or with neck.)
Without detalisation - 80$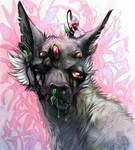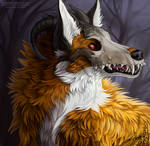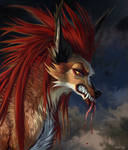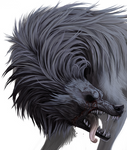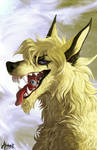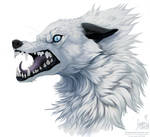 Full detalisated heahshot - From 120$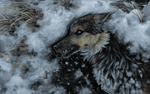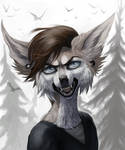 Realism. Half-body
Halfbody with easy detalisation - 150$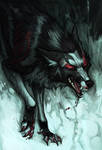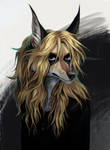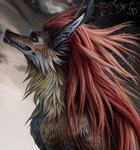 Halfbody with full detalisation - 200$
Realism. Fullbody
Normal detalisation - 300$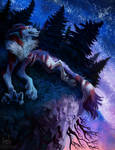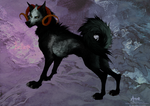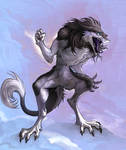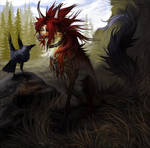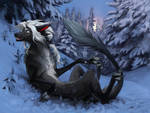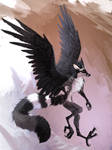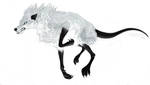 Detalisation of every single hair-spring - 400$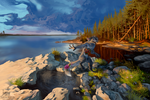 Background:
Prices on the bakground are not fixed and vary, depending on what you need. For example a desert will cost less, than a mixed forest. We discuss the cost in PM.
complicated -150$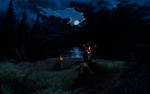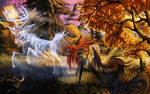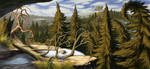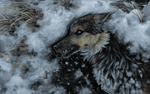 — very elaborate portrait background. Fair price to him at $ 35
medium - 80$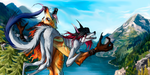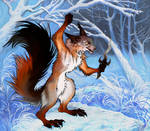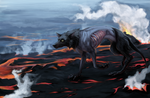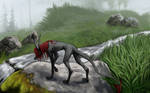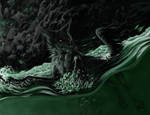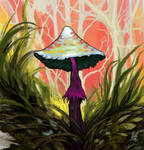 sketch 10-30$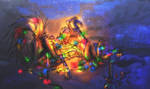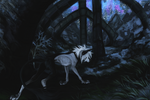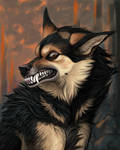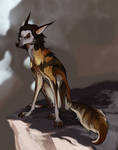 How to calculate the exact price?
- drawing level. (sketch, medium, complicated)
- The number of objects (if in realism you order only a tree on a snowy plain, it will significantly reduce the price than if you ordered a dozen of these trees, next to a picturesque castle with a huge number of rotten corpses, half-dug in forest soil dug by mongrels, with worms bugs and all-all-all)
In general, the more objects in the background, the higher the price
- Animals decorating the background, such as flying birds, insects, lizards or a random corpse, affect the price. Imagine what a swarm of flies will draw in realism, purely so, for the atmosphere x)
- Things in the hands of the characters, the chair on which the character is seated, the pieces on the table and the table itself and all that in this spirit are similar to the previous paragraph
- clothing on the character does not affect the price, only if it is not some super-detailed Gothic dress with a thousandth of the number of sewn-in lace and buttons)
Reference:
1. First look at the prices in the pricelist. Decide complexity of drawing.
2. Look, what you need. Amount of headshots, fullbodies, another parts of body.
3. Count, how many it will cost.
4. Write a very detalisated and separated by paragraph description.
5. Background should be also described by you. I can leave bakground just white or transparent, or insert a photo and beautiful decorate it.
Also I don't like to type text, instead I writing by hand. Bear in mind this.
Drawing of references - painstakingly for me, because I have to look at many drawings and read information about the character. Sometimes I have to work only by character's description.
If you want to order a reference from me - write all information and details from the begining, so I don't have to redraw everything, when work is almost done.
Also it would be awesome, if while the drawing you would be near, so I could send you screenshots of the process via Discord, if you have it. (I really recommend it, very comfortable program)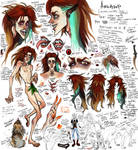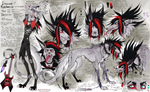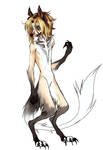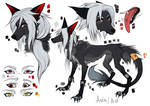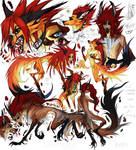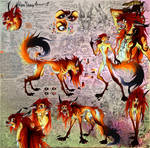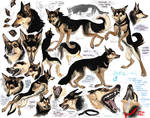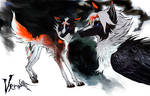 Tattoo sketch
You can order anything, we will discuss the price during the dialogue
— Heads like the ones in the first 2 examples below cost $15 + a separate price for parts (such as axes, barbed wire, etc.)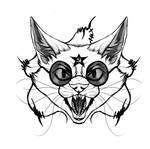 — example with drawing details and textures of the coating from 40 $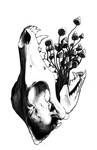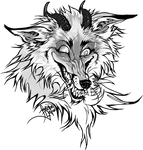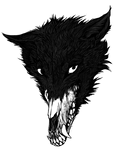 — Strong detail - from $ 70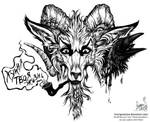 Cover for the band's album.
This is what I am capable of: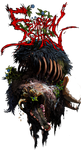 Calculate the price tag based on the text description and the price list above. In addition, everything is discussed in the PM