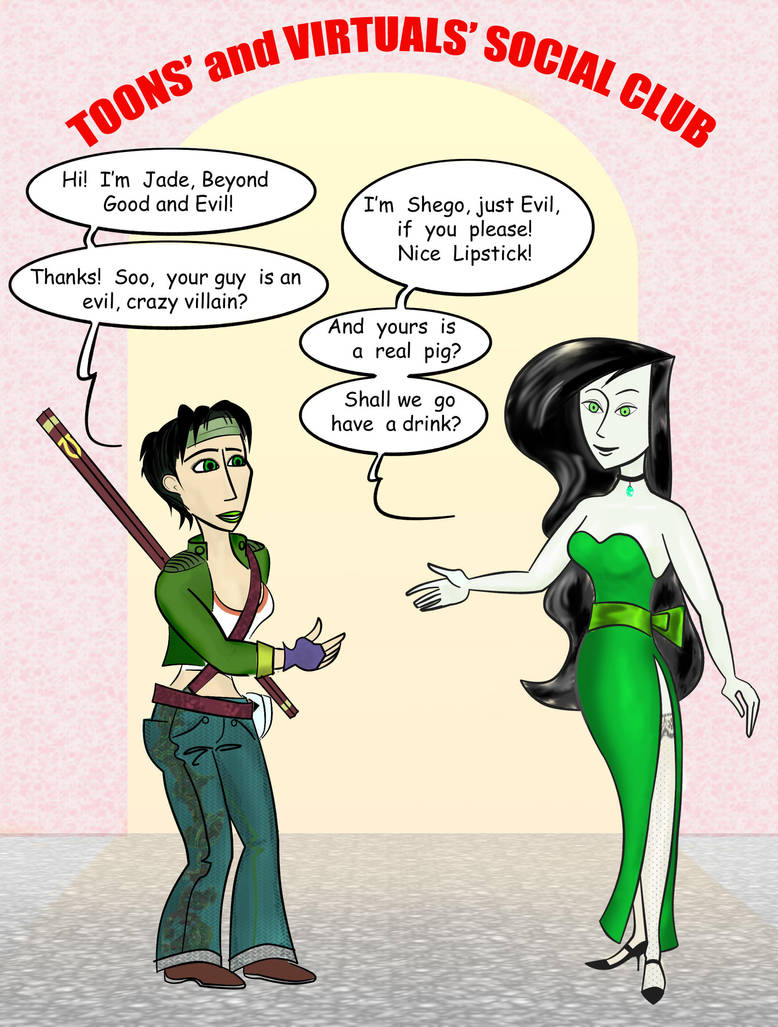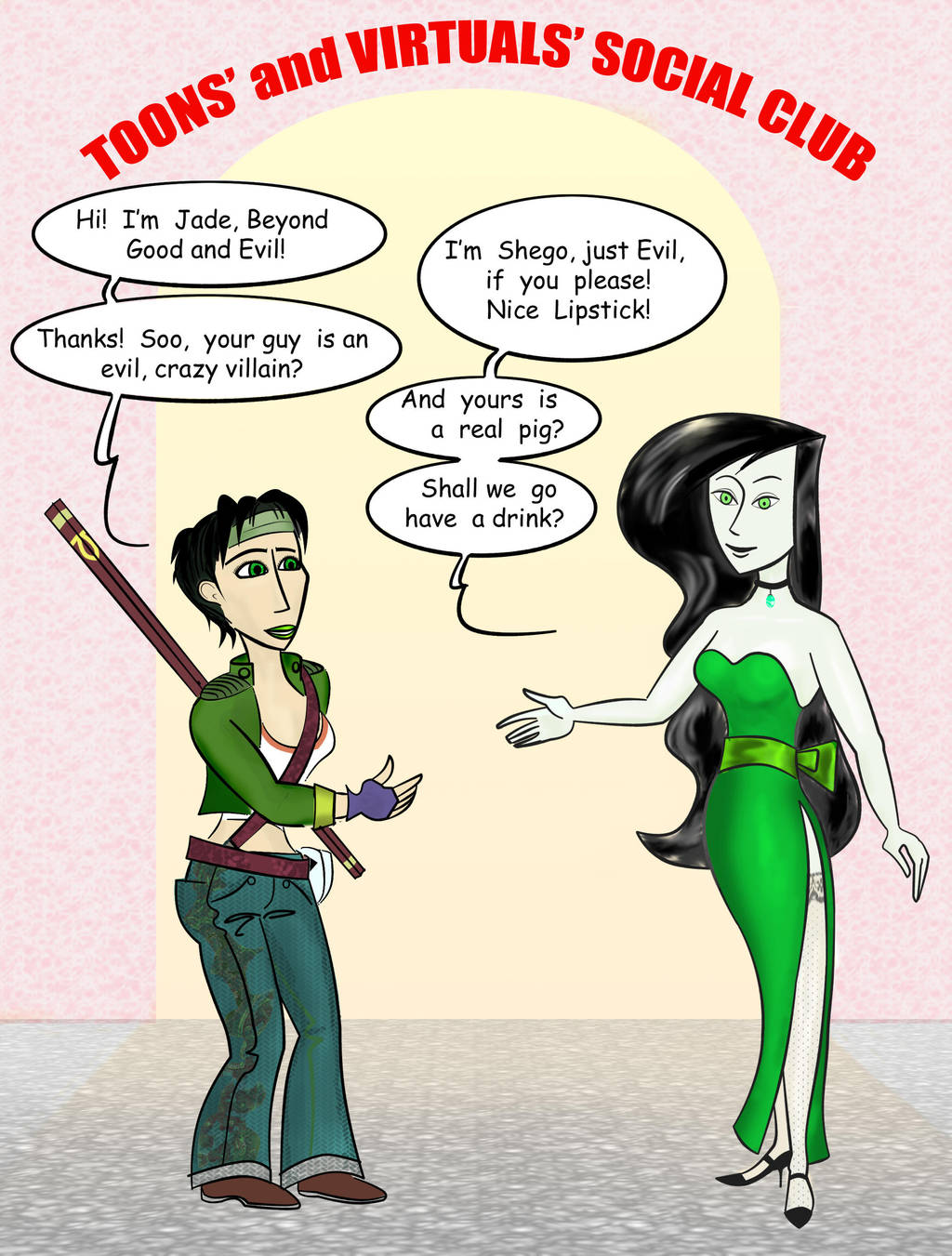 Watch
This is a time out from the main storyline in my gallery, and shows a chance encounter at the Annual Gala Dinner and Dance of the Toons' and Virtuals' Social Club. What? Yes, of course there is such a club! Where else would all the cartoon and videogame characters go to let their hair down?

Well, anyway, two green ladies comparing fashion and men: Jade is from the Ubisoft game "Beyond Good and Evil" for the GameCube, Microsoft Windows, PlayStation 2, and Xbox platforms, and Shego is from Kim Possible. Shego's guy is, of course, Drakken, and Jade's is her 'uncle' Pey'j, a sort of walking, talking pig.

The "stick" slung on Jades back is her weapon of choice, a "dai-jo" staff.

I think the ladies need a quite drink before the eating and dancing begins.

And, no, I don't know why Jade hasn't dressed for the occasion (other than that I couldn't draw a recognizable picture of her if she didn't have her usual outfit … )

Jade is © Ubisoft Entertainment, and Shego is © Disney and created by Schooley & McCorkle.

Reply

Reply

lol I have never played Beyong Good and Evil, but this concept amuses me. LOL at Shego saying "I'm Shego, just Evil, if you please!"

Reply

Thanx! The Beyond Good and Evil I bought just for the cover art and the picture of Jade. I kind of thought with a heroine like that, the game just had better be good. And it is a bit special, with a good exciting story coupled with some unusual side activities like getting money for photographing strange animals and selling the pictures...
Reply

sounds like a real interesting club anyway real nice pic shego looks gorgeous hear well done
Reply

Yeah, I'd like to sneak around there just to see what's cookin'.

And I think Shego came out OK; I had several different colour schemes on her before I settled for green dress w green sash and bow...
Reply


I am so LOVING this pic!

Great work my friend!

Reply

Thanks!

Jade sort of popped up in my mind, so I just had to have her meet Shego in some way...

Reply

wonderful concept. and very nicely colored.
Reply