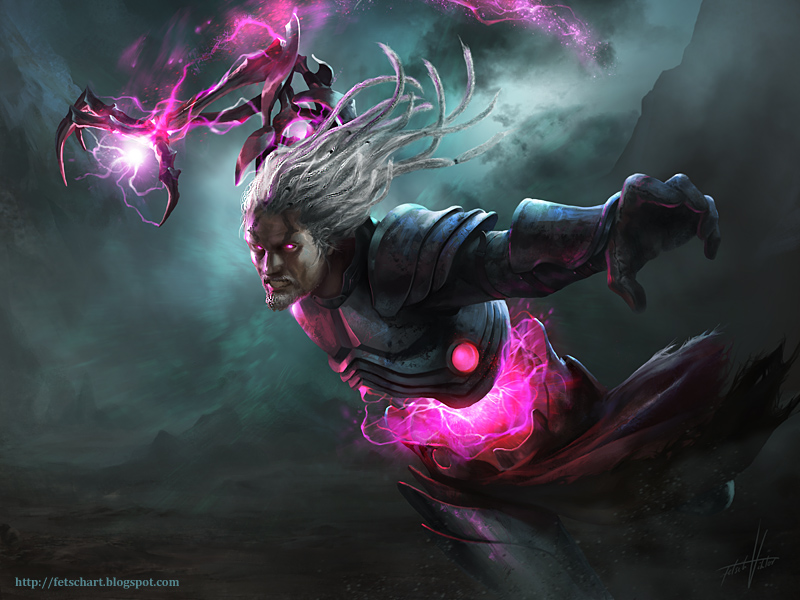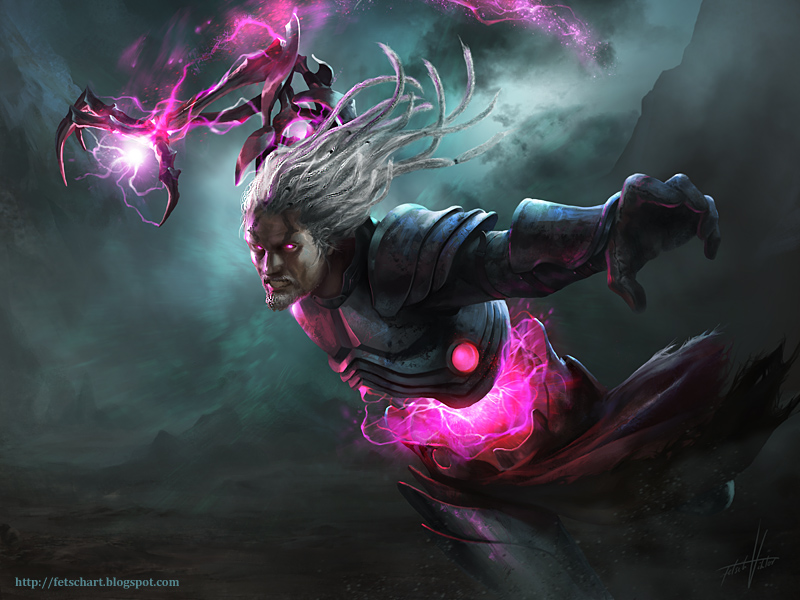 This is beautiful and ugly at the same time, but I think that's the point...the subject is a grizzled and decidedly dark man, and the dirt on the armor and the scars on his cheeks captures that perfectly.

Its also beautiful, the bright purples and pinks and reds contrast beautifully against the bleak blue and grey landscape.

There's also a great sense of motion and energy, he really looks like an angry man in a fight to the death...and it seems that the viewer may be his target.

The angle is great as well, and off center position of the body.

This is a great work, and I hope that its on some official card, because it should be.
The Artist thought this was FAIR
24 out of 24 deviants thought this was fair.
When i first look at this picture what comes to mind is "i wounder how many people saw this and rushed to ebay to order 4 copys of Tezzeret, Agent of Bolas with this on the card and then quickly realizing that it dosent exist". And now that i think about it, its sad that this isnet on a card or any of your art for that matter. Just the fact that you had to sate that this picture IS NO for a magic card just shows how amazingly well done this truly is. I think you should be working for Wizards of the Coast. And i think the magic could really use some of your lovely individuality in the artwork itself.

Well done man!
The Artist thought this was FAIR
24 out of 25 deviants thought this was fair.