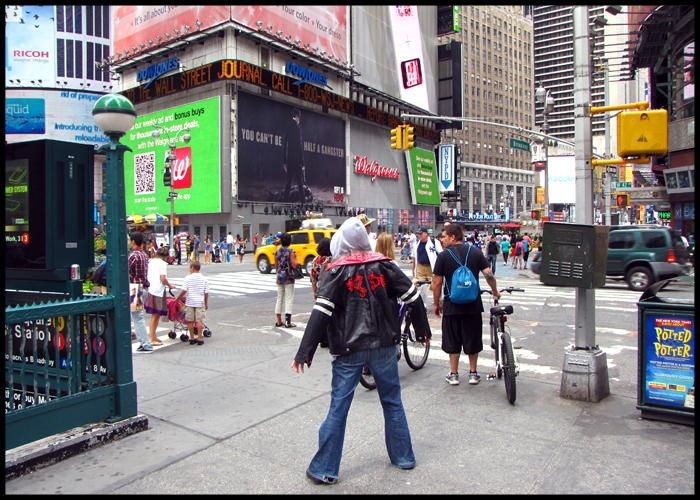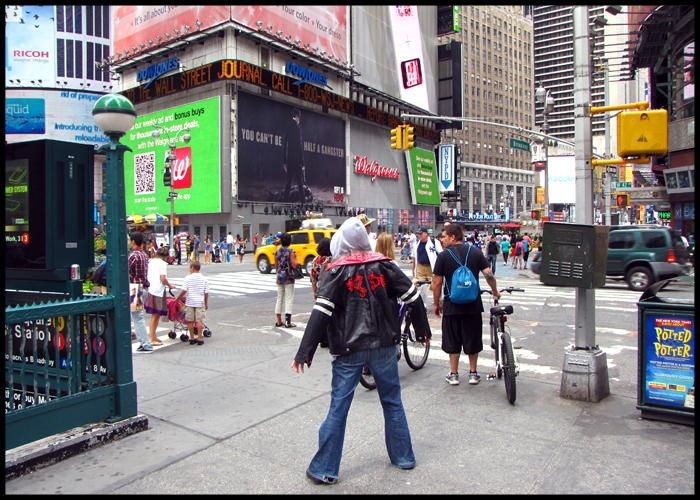 Watch
The background isn't photoshopped. I was recently in New York and brought along my Alex Mercer jacket to snap a cosplay photo because when was I ever going to get a chance to do something like this?
It's not me in the photo, but a good friend who wore the costume. I did, however, take the picture and make the jacket.
This photo was taken in Times Square.
[
Additional photo: Essex House
]

you chose one of my fav games series of all time and you did it well. alex would be proud my friend
Reply

HAH, serious? I am in absolute love with that game and in particular Alex.

Reply

i was so obsessed with it that i bought the blackwatch special edition of the second one, and beat it before the second week of RADNET

Reply

I got to meet several of the creators of the game last year at Comic Con when I dressed up. They were super impressed with my claws I made.

But I pre-ordered the blackwatch special edition too... only to sob hysterically at what happened. I am still upset over his character change, but more so with the ending. But... it left on a cliffhanger, so here's hoping right?
Reply

oh freakin cool! i have always wanted to go to comicon and you are lucky to be able to meet them!

i heard that many people had those problems with the second one. i think that was an interesting twist that i really did not see coming. who knows where they will go from here. i really loved that we were able to defeat other mutated humans, not just the infected
Reply

Oh, I totally dug the Evolved. I have a feeling, if the third game is made, there's going to be a better explanation as to why Alex turned a 360 (despite the lack of story we were given, I want answers dammit!)
Reply

agreed! i want to know real bad! there is still so much that we just dont know and i have questions!
i hope they eventually make a third because it is one of my fav game series of all time and i would be very disappointed if they dont.. then again now that mercer is dead, i dont know the direction they would go in
Reply

Same! I do know that the company has stopped development and is currently looking to be resold (which has me even more depressed) but I have a feeling Mercer will be back. 1-there are way too many fans of his, they know how popular he is. 2-Virus. There's so many ways they can go with that. Viruses can replicate, they can be cloned, they can eat their host from the inside out.
Reply
(1 Reply)

You do realize Radical has been shut down/all fired and the Prototype series will never finish (Unless some other company is willing to pick it up), right?
Reply