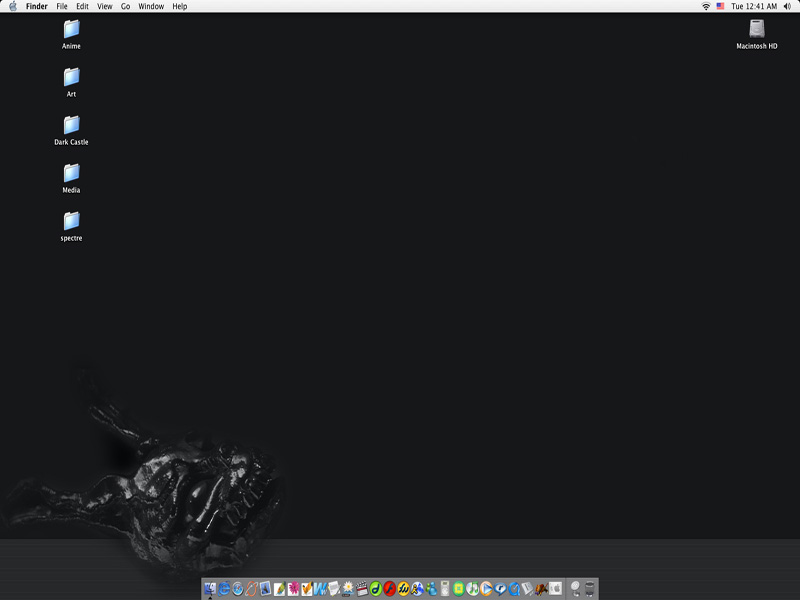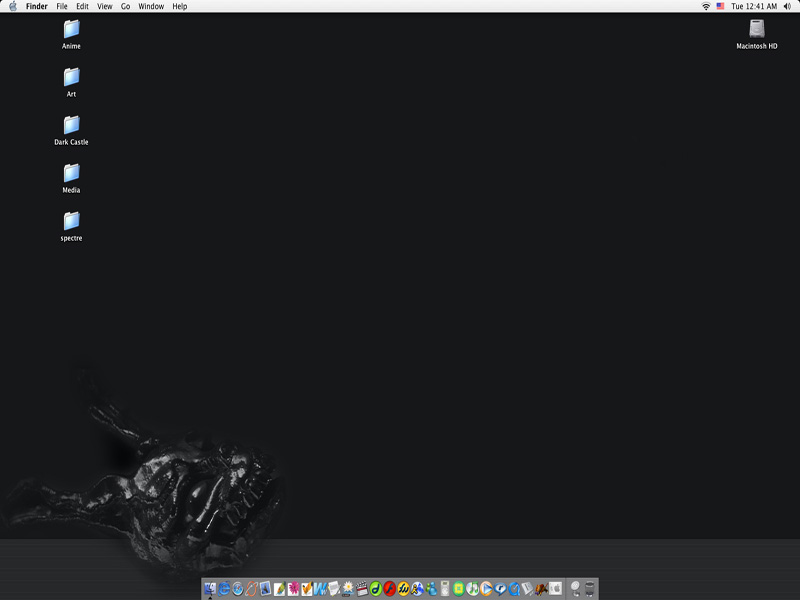 Watch
Last month I finally got my own computer, a MAC, and am now just capping my desktop.

If anyone is familiar with MACs, the updated software allows more than one picture to be allowed on the desk, like a screensaver, only your icons and programs are there to be used. All my other desktops are Darko related, all having mostly Frank or Donnie himself.

The screen on my comp is huge! I got an I-MAC, which has the hardrive inside the screen. There's no tower, it's all in one small box. The screen itself is about 18inches, so my desktop image is about 1680x1050!!!

Ha, Its so beautiful
we use those in commercial art, I hate not having a right click mouse :/
Reply