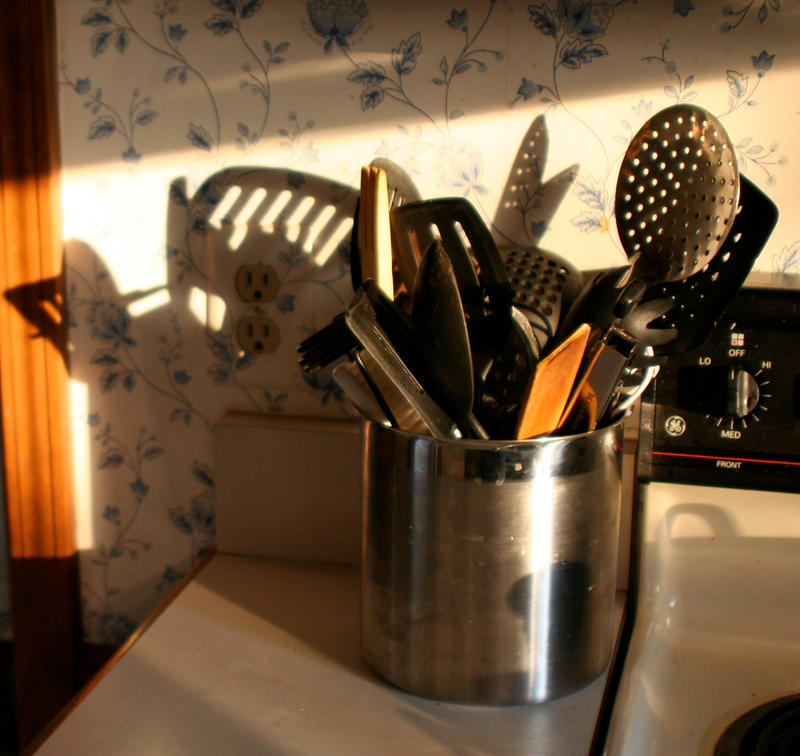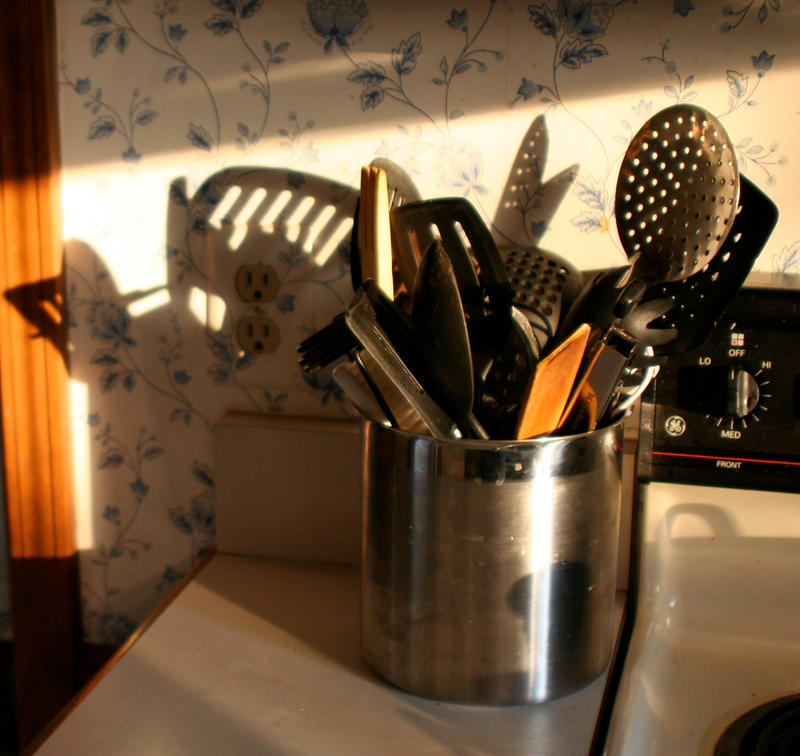 Watch
Several spatulas available, pots and pans can be found below the countertop.

So I'm not sure *which* freaky ladle thing you're talking about...

But if you're talking about the huge-ass one one that sticks out in the pic, that's a frying drainer, used to scoop out stuff that you're deep-frying in oil. Very common in Asian cooking.
As well as cooking in southern parts of the US.
But anyways, thanks for the positive feedback.

Reply

Good use of highlights. I'm taking that freaky ladle-thing.
Reply