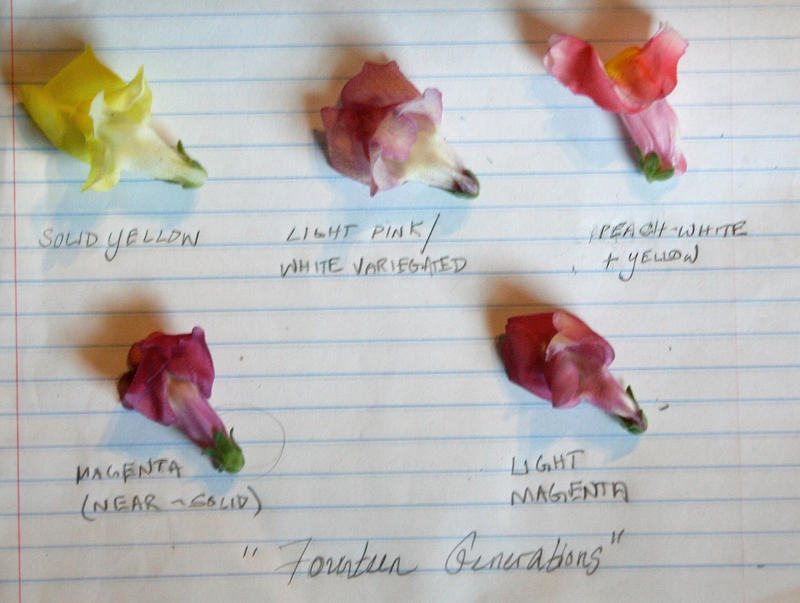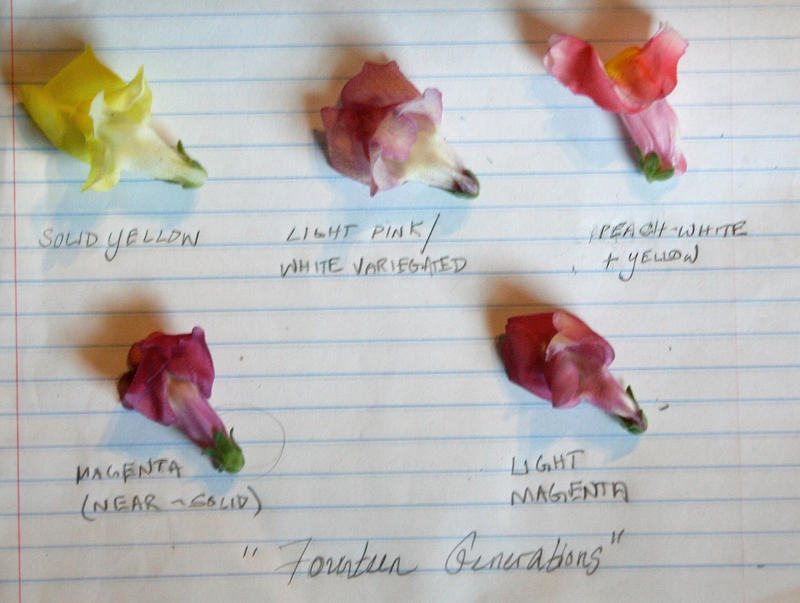 Watch
Fourteen years ago, my parents bought the house they live in now. Right before they had bought the house, the previous owners had planted some flowering snapdragon plants in three solid colors (yellow, magenta, and white).

Fourteen summers and one fully-paid mortgage later, well, to quote my friend Beth, "We're all just going to f*ck until everybody's skin is some shade of light brown".

Almost needless to say, the snapdragons "mated" around, creating wonderful and interesting colors... all from just three solids 14 years ago.

Hey NXC--

Once again, thanks for the positive feedback!

And actually, you hit the nail on the head on this one. I was, in fact, trying to make it look like a botanist's notebook!
Reply

That's amazing...I love the handwritten notes, it looks like something out of a botanist's notebook. Masterful photography as always.

Reply