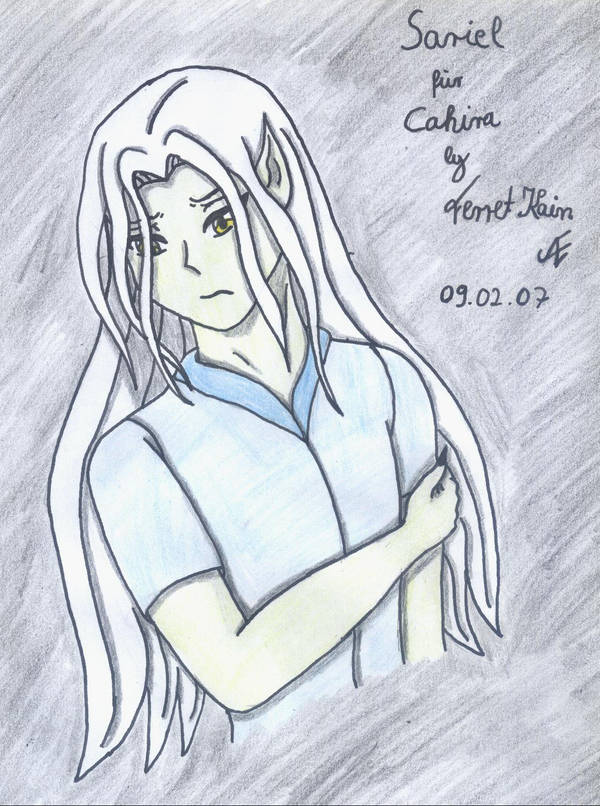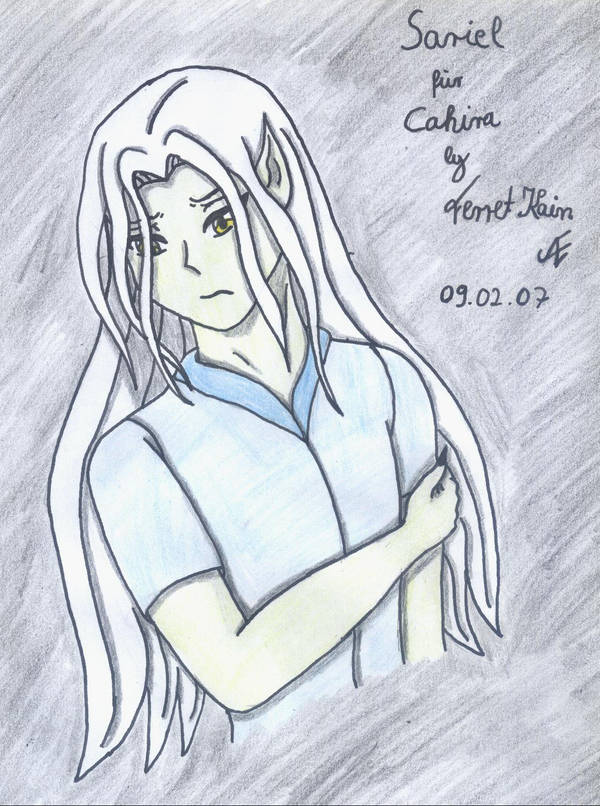 Watch
This is Sariel. A Fanfic Chara of a good Friend of me from Ireland. Its from a Legacy of Kain Fanfic that she have wrote. Sariel is a littlebit the same like my Gabriel, but he have a other History. Born in the modern Nosgoth, he was create by Kain and his new partner Lillith. But Sariel and Lillith was a few Weeks later captured by modern Vampirehunters, they bring them in the Eternal Prison and test Wappons and other Thinks on the two Vampires. 20 Jears later Kain and Friends can free them, but Sraiel muss learn new Trusting to his Friends.

Reply

Hier auch nochmal: Zucker!
Reply

aww! awesome! he lewks so sweet!

you must select the reply button if you want people to get your message.
Reply

Thanks, i allways forgott the Replay Button ^^" Thanks for the Com and the Fav too

Reply

Thanks for that Com

Reply

Oh, poor little vampi! he looks so sweet though! nice drawing! ^w^
Reply