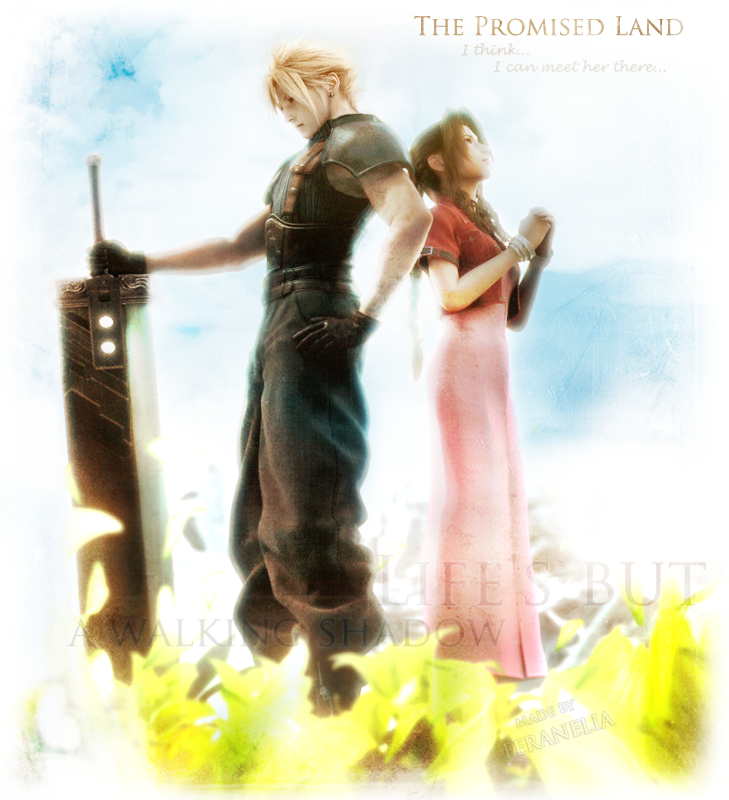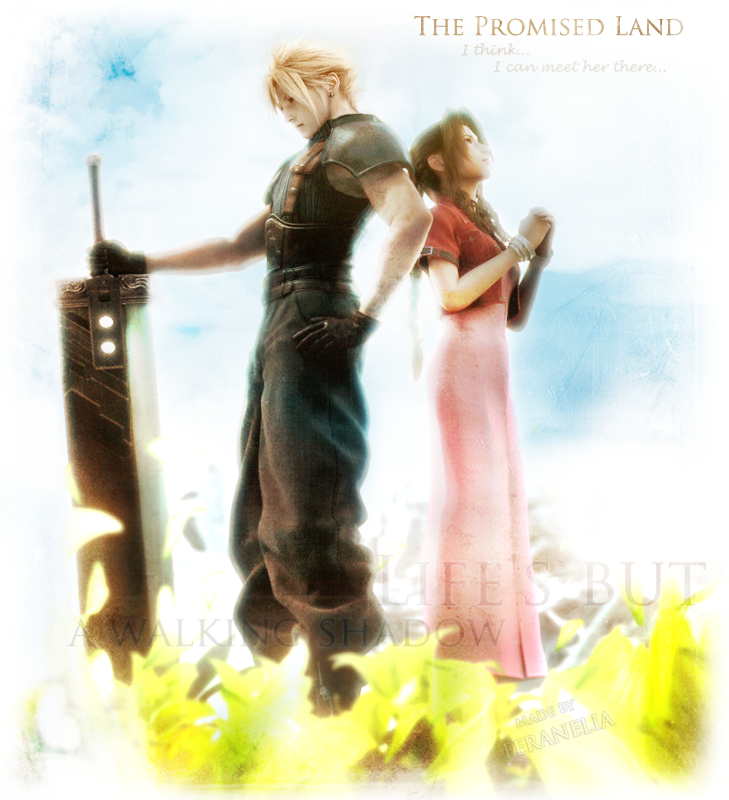 Watch
Some of you may recognize this one. I used it in my first FFVII remake menu on YouTube and I decided to turn this pic into an actual art since I liked it~ This is dedicated to all who love Cloud and Aeris~
You also may know that it's really Zack who's beside Aeris in the original picture, but I replaced his head for the menu vid. I know Cloud's head looks weird, bright and big, but I SWEAR I worked hard with it! It should be exactly the same size as Zack's head, but it still looks weird. Maybe it's because of the hair XD Or maybe it really is too big then...
Cloud's also too tall, I know, but since his arm is - err, part of Aeris, I couldn't really shorten his body. Sorry~
Anyway, if someone wants to see the picture without textures or such, here it is:
[link]
PLEASE do not steal this (or the one without textures) picture. You can use them if you want, but don't claim them as your own and say you did them. Thank you~
© Cloud, Aeris and Final Fantasy belong to Square-Enix.