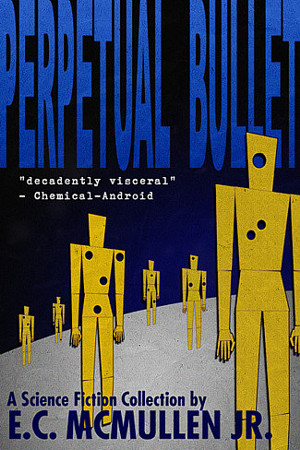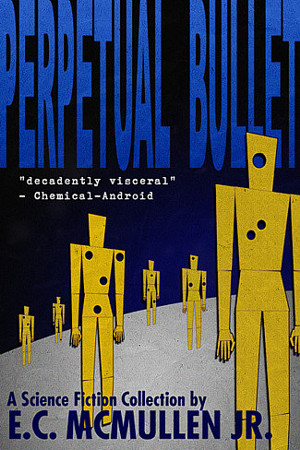 Watch
I designed the book cover for my first eBook, PERPETUAL BULLET: A Science Fiction Collection.

A professional writer since 1995, PERPETUAL BULLET contains previously published short stories as well as a few new ones.

My cover is inspired by the 1950s and 1960s style Horror and Science Fiction covers from Penguin and Doubleday.

The stories are about Monsters! Dystopian Futures! Weird Romance! Bizarre Sex! And spiders.