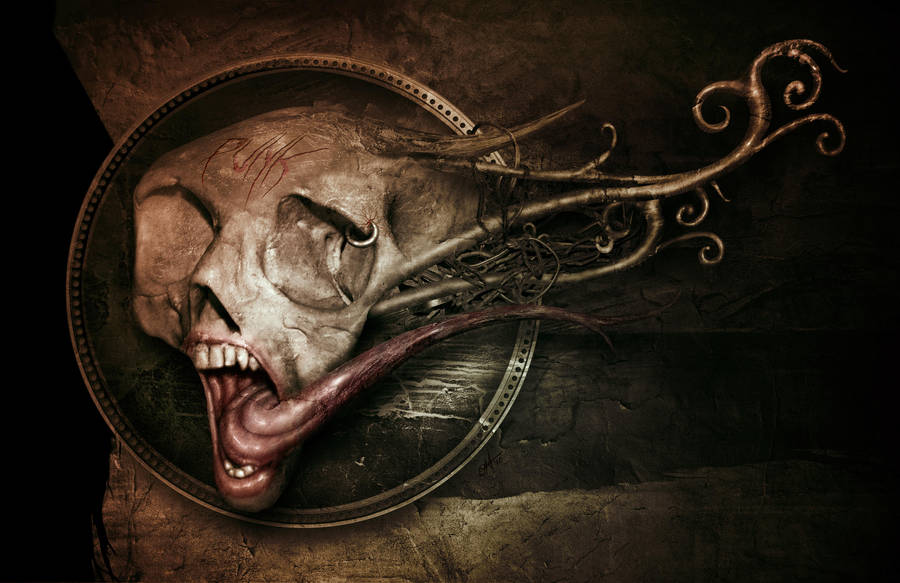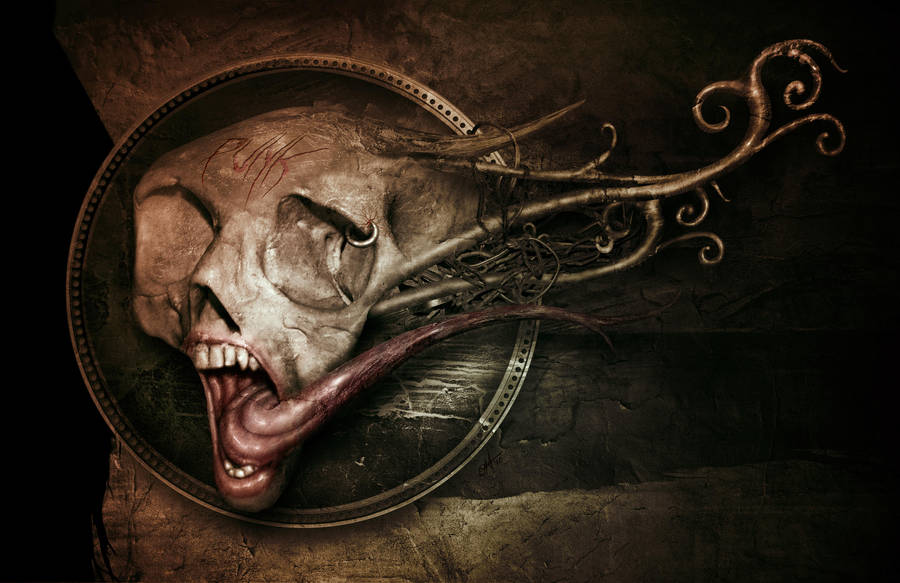 Another random process that turned into this. Not sure if I want to call this done so suggestions are always appreciated.

All photography and digital painting by me - no stocks!
I fell in love with this from just the thumb, so I knew I absolutely had to write a critique. You have certainly pushed the boundaries of both photomanipulation and dark art with this particular piece. Not only can I tell that an immense amount of work went into this, but I can tell that you truly paid attention to every single detail and made sure every aspect was immaculate.

Even though I do not know what individual stocks you used, I am still impressed with the perfect blending of the different images. It really is hard to tell where one stock starts and the other ends. The tongue is especially beautiful; how it twists and coils around the head and then splits into a snake's tongue. The placement of the round "frame" is also a very smart idea. I get the feeling of it being almost like a cryptic painting on an old, decrepit wall that has come to life.

Apart from being visually appealing, the concept has me baffled and intrigued, but this is a good thing! I still haven't deciphered your meaning behind this work, but I know I will enjoy trying to figure it out.

Regardless, you did an absolutely amazing job on this, and you should truly be proud of it.
The Artist thought this was FAIR
43 out of 44 deviants thought this was fair.