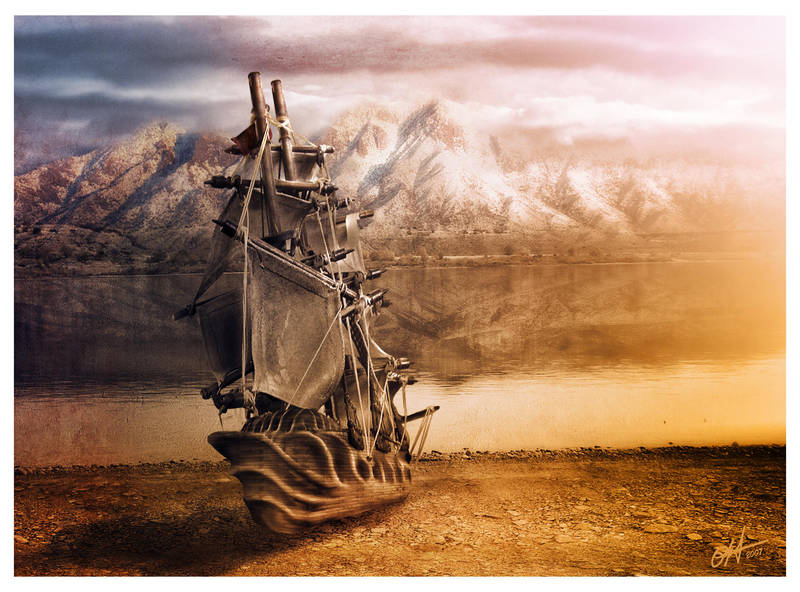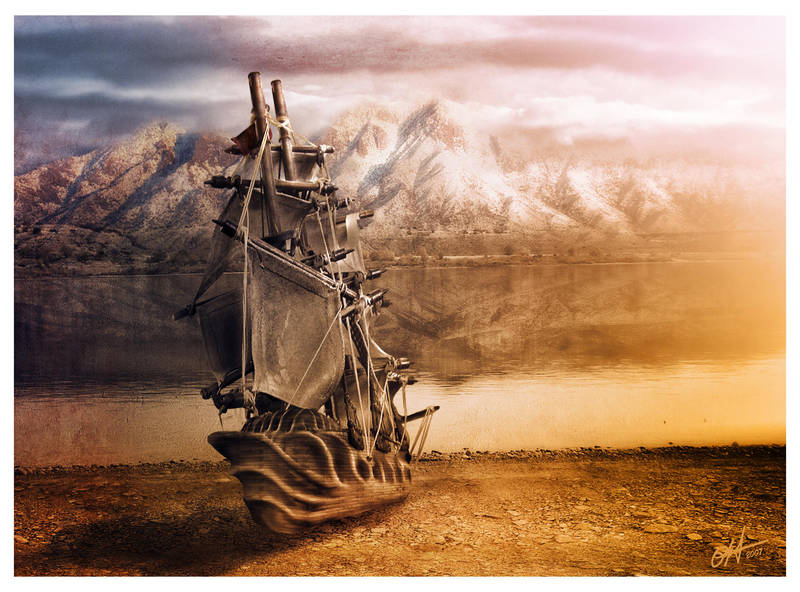 Watch
All photography by me. The mountains are in my city and the lake is a few miles north from where I live. The sky is from the view from atop a hill!

The ship was a model that I took a picture of in an antique mall and painted in the organic shape and wood texture.
I give =
Manipulators
permission to repost this image.
Daily Deviation
Given 2007-07-06
I first came across
Nowhere Bound
by *
fensterer
in our print approval queue. Then minutes later it showed up in my deviantWatch and shortly after that, I got a DD suggestion for it.
"I was just awestruck by the entire ambience, detailing and environment of the art. A great artwork for the wall!"
(
Suggested by archanN and Featured by MidnightExigent
)