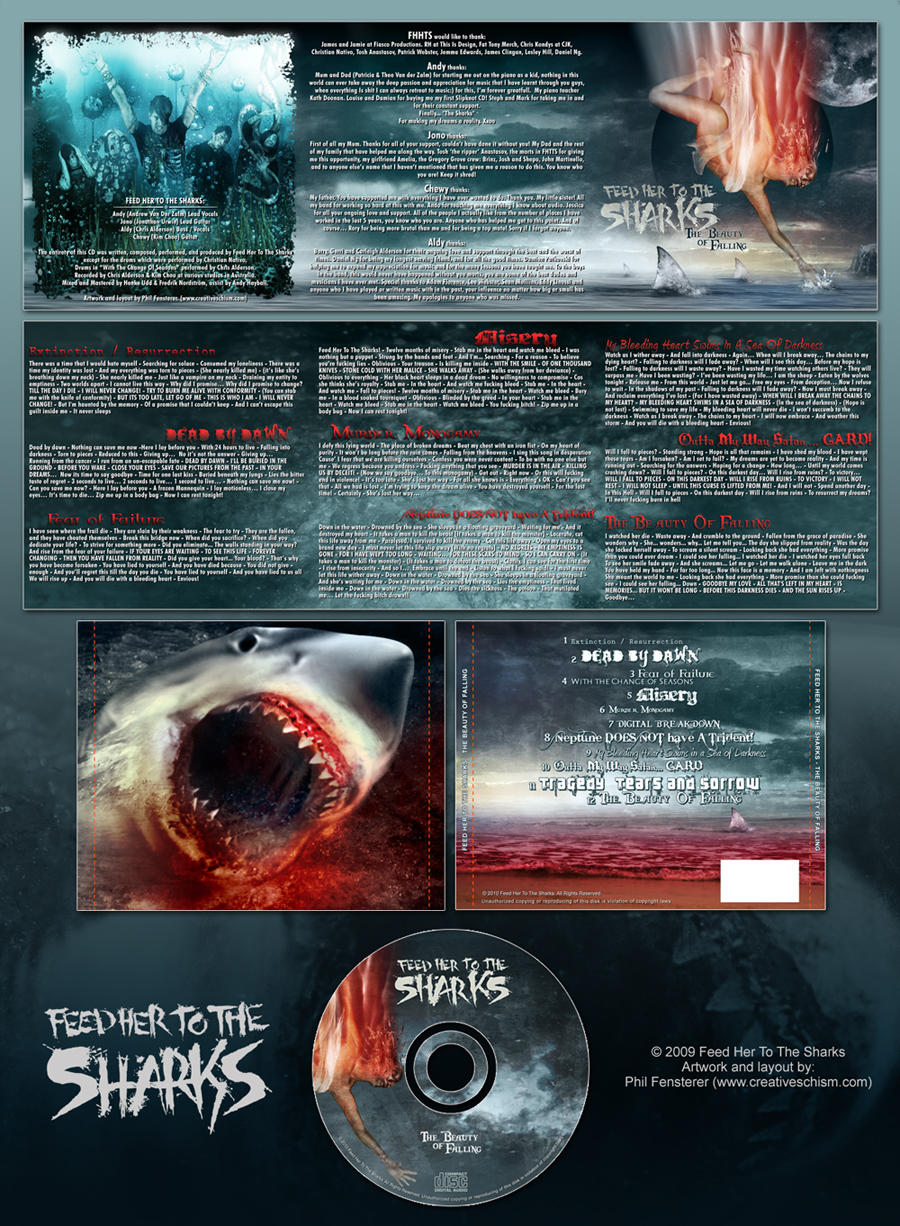 Watch
This is the complete layout of Feed Her To The Shark's debut CD to be released early in the new year. Artwork has been made public si I was able to post this here.
You can check them out here:
[link]

Reply

cute shark

Reply

hehe...thanks, I hope it turned out all right, quite a mix of a couple photos and a lot of digital painting which I am still trying to hone.

Reply

I remember this, it was the soundtrack to the Heidi Chum adventures.

Looks great.
Reply

lol...thanks!

Reply

Heidi Chum, Heidi Chum,
goes swimming in the ocean right after
she shaves her legs.
Boy, Thats dumb!

The sharks appear and they gather,
they whip the sea into a bloody foamy lather.
Even when she shaves in the shower, the sharks are
there within an hour.
Don't sit with her in the tub,
sharks will show up, aye thats the rub.
Stay away from Heidi on the waterbed,
sharks will tear it up and turn it red.

Heidi is an attractive gal, too bad her
shark pals are so lethal.
So if you want not to be in assorted shark's guts,
stay away from Heidi Chum, no if ands or buts!
Reply

Reply

Very nice work Phil


Reply

Very cool, I actually really like the use of the various different typefaces, give the artwork a more chaotic feel, representative of a crazed shark attack. Works very well in that respect.
Reply